GREEN BAY – Billy Turner had a vision for what he thought his 2020 offseason was going to be.
Coming off a year in which he started every game at right guard for the Packers, Turner hoped to use his downtime this offseason to roll out his own custom clothing line.
Turner had a kickoff event planned in the Minneapolis area with fellow designers, business partners, his trainers and some of his closest friends, while his project planner was going to debut Turner's work in a pop-up shop at Coachella later this month.
And then the world changed.
The COVID-19 global pandemic has greatly impacted everyday life in America over the past month and stopped the sporting world on its axis. Turner, like hundreds of other NFL players, has had to alter his training habits – and priorities – in response.
Instead of focusing on his designs, Turner and childhood friend Nick Gervais are using their non-profit Kind Energy Foundation to sell T-shirts with 100% of the proceeds going to support Feeding America and the purchase of personal protective equipment for front-line workers fighting COVID-19 and to provide financial assistance for families in need.
"Personally, I was like, 'Let's set this aside. Let's come up with a way to give back and help these people who are fighting this virus and help everyone who's affected by this virus ASAP,'" Turner said. "That's when this whole idea came about to basically start making these T-shirts and start coming up with a strategy to help everyone."
After talking with friends who work in the medical field, Turner heard stories of how doctors and nurses were having to reuse masks and PPE to fight COVID-19.
Looking for a way to get involved, Turner initially considered designing and producing his own facial masks but wanted to take things one step further and start a fundraiser to get more PPE in the hands of medical professionals.
Two primary initiatives are at the heart of Kind Energy's campaign. The first is a T-shirt, currently available for pre-order on KindEnergyFoundation.com. Turner's love of smiley face logos and graphics is subtly incorporated into the design of the shirt, with the words "Kind Energy" tilted up on both ends.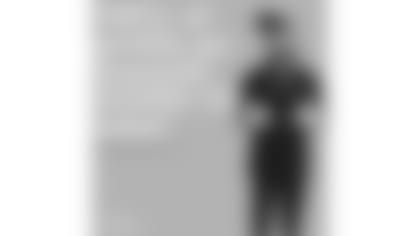 Turner is also encouraging fans to spread positivity and use #Kindness4Covid in social-media posts, with Kind Energy pledging $1 per post that uses the hashtag. Those who wish to simply donate also can do so on the foundation's website, which also provides tips and guidelines to fight COVID-19.
As an offshoot to the project, Turner is also looking to partner with businesses, big and small, to promote their brands and overcome the challenging economic times brought on by the pandemic.
Fashion and design always had been more of a hobby than a charitable calling until this past year, when Turner and Kind Energy put together "The Irie Project," in partnership with The Salvation Army of Greater Green Bay.
Through the initiative, elementary school students helped Turner customize apparel for Packers players, while Turner distributed more than 700 winter coats to children in need, both in Green Bay and back in Turner's home state of Minnesota.
"Honestly, it was one day I was sitting on my couch after practice and I just came up with the idea to bring it full circle," Turner said. "That's slowly but surely becoming something I do to help give back as far as there's plenty of ways you can help people who are in need, whether it's clothing, whether it's food, whether it's school work. The clothing thing is something I'm interested in because I like clothing but it's also something I can do to give back."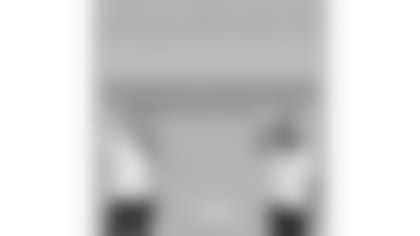 Turner still has plans to release his own clothing line and designs in the future but his focus is set solely on Kind Energy's efforts and preparing the best he can for the 2020 NFL season.
Turner spends his offseasons close to home in St. Paul, working out with longtime trainer Bill Welle out of Training HAUS in Eagan, Minn. The Packers were supposed to reconvene for the start of the offseason program next Monday but that has been indefinitely postponed, with conversations currently underway whether the NFL will move to a virtual offseason program.
"I'm not going to lie. It's been a little different," Turner said. "At the same time, me as an athlete, I train year-round. (So having no start date) never is really going to stop you from working out, healing your body, getting your body right and preparing for the next season.
"I'm expecting us to be online, installing plays via Zoom or something, when we're supposed to start the offseason program. Everyone is kind of on their own to work out and it's going be at your own discretion basically how you show up to camp whenever that starts, if it does."