Stephen from Bradenton, FL
Why is it certain players get singled out, albeit for good reason, in terms of media coverage and fanfare and others are barely mentioned? A great example is Bob Skoronski. During the Packers' glory years he was perhaps the best offensive lineman, yet it is Forrest Gregg, Jerry Kramer, Fuzzy Thurston and Jim Ringo who have received most of the praise and credit.
What a great question, but you need to ask it of someone who has studied the human brain or human nature.
I received an email once from someone who insisted Vince Lombardi was wrong for not giving Bart Starr more credit for the Packers' success in the 1960s. I was dumbstruck. Lombardi won five NFL championships and had observed Starr up close for nine years in countless practices and games, but here was someone telling me they knew more than Lombardi about one of his own players. I recently wrote something about the Packers' coaching search in 1959 that came directly from our corporate minutes, but someone who was sure they had more insight on the subject posted something to the contrary.
How does one explain such thinking?
As for Skoronski, what I can tell you based on numerous interviews with former coaches, players and scouts is this: He was well-respected by all. I've been told if anyone had kept track, Skoronski, among the offensive linemen, might have received the highest composite, week-to-week grades from Lombardi during his tenure as coach; or at least the second highest, close behind Gregg. Starr told the Green Bay Press-Gazette in 2012 that Skoronski belonged in the Hall of Fame and told the Pro Football Hall of Fame senior committee around the same time that Skoronski was the most deserving Lombardi player not yet in the Hall. As far back as 2003, Starr told me basically the same thing: "If you checked his blocking grades each week, they were just a fraction under Forrest … I think he's the next guy that ought to be in the Hall of Fame."
Who better to speak on the subject? Yet, as you pointed out, fans and the media have not picked up on the drumbeat even though Starr is probably the most beloved player in Packers history and perhaps the most credible in the eyes of fans.
He also isn't alone in his thinking. Gary Knafelc, who played with the Packers from 1954 to 1962, recently told me when I asked him about Skoronski: "The most underrated football player on our team. He played (the same position) as Forrest Gregg. Whenever it came to the grades, Gregg and Skoronski were always the top two. He (Skoronski) was probably the smartest guy on our ball club. He could do it all. Bob was so good, nobody even thought about him. He was so underrated. Jerry and Fuzzy were always talking. Bob never said a word, just out-blocked everybody."
Then again, there are others from the 1960s who think Kramer is a more deserving candidate than Skoronski and still others who believe Gale Gillingham was the Packers' best offensive lineman ever.
I'll also add this footnote. I would never claim to know better than Starr, Knafelc or anybody else who coached or played in the 1960s, but I do believe historical perspective matters, as well. And, on that point, I feel comfortable contributing to the conversation.
One, it can't be overlooked that Skoronski was not always a full-time player from 1959 to 1964. When Norm Masters wasn't filling in for an injured offensive lineman elsewhere, he shared the left tackle position with Skoronski. I've yet to find a detailed breakdown of how Skoronski and Masters split time, but my recollection is they usually alternated by quarters. Then again, I also think over the course of those six seasons, Skoronski's playing time might have increased and Masters' minutes didn't. Two, Starr built his case, in part, around Skoronski protecting his blind side. That was true and Starr would have appreciated it more than anyone. But, unlike today, most teams played their best outside pass rusher at left defensive end, not on the right side. Hall of Famers Gino Marchetti, Deacon Jones and Carl Eller, for example, all played on the left side opposite Gregg.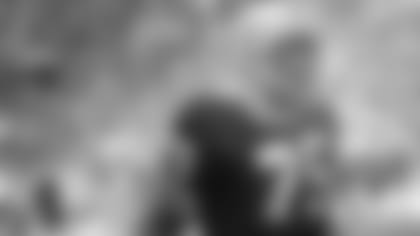 Forrest Gregg, in an undated photo.
Steve from Kettering, Ohio
Why haven't the Packers retired Gregg's number? I realize there are many greats in the Packers' long history, but Forrest has to be the most decorated of them all.
Certainly, one could make a case for No. 75 to be added to the retired numbers list. Back when the Western Conference head coaches picked the teams, Gregg was selected for nine Pro Bowls. That supports your claim Gregg might have been the most decorated of all Packers. But one could also make a case for retiring the numbers of Paul Hornung, Herb Adderley and Willie Davis, perhaps among others. So where do you stop? My feeling is it's such a high honor, the fewer the better.
That said, I've heard and read a lot of mixed opinions about the Packers' offensive linemen from the 1960s, but never about Gregg. I've never encountered anyone who didn't consider him special.
Now, I've got a question for all of you. The Pro Football Hall of Fame website states in Gregg's bio that Lombardi wrote in "Run to Daylight," "Forrest Gregg is the finest player I ever coached."
I reread "Run to Daylight" a few years back and found no such quote. The closest thing to it was this passage by Lombardi: "Marie calls Forrest a picture ballplayer and that's what he is."
Fifteen years later, Marie Lombardi presented Gregg at his Pro Football Hall of Fame induction and was effusive in her praise, but never said her late husband considered Gregg his best player, according to the transcription of her speech on file at the research center in Canton. Marie's strongest praise for Gregg was this: "He was probably the finest all-around team player that ever played this game."
Is there anyone who knows where Lombardi's alleged quote about Gregg originated? I couldn't find it in Lombardi's two volumes "On Football," either. Has anyone ever seen an NFL Films sound bite where Lombardi said it?
I found "Titletown's Team" by the Green Bay Press-Gazette's Jeff Ash to be a worthy read.
I agree and thanks for pointing out my oversight. When I recently listed the best of the history books about the Packers, I should have included it and even put it high on my list. The book, published in 2009, included some great pictures and avoided many of the fictional stories about the Packers' birth and early years. For that reason, it's one of the most accurate accounts of Packers history.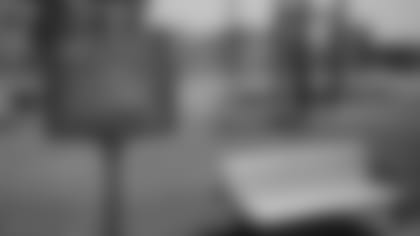 A Packers Heritage Trail plaque in downtown Green Bay
I'm aware that there is a self-guided tour in and around Green Bay featuring historic sites concerning the Packers with plaques explaining the significance of each site. Where can I locate a map?
My dad was on the Packers' board of directors and told me the same story about Forest Evashevski being offered the job before Lombardi and turning it down. Interesting post by Scooter about that.
Thanks for the additional input. It's true, Lombardi was not the Packers' first choice whether others want to believe it or not.
I'm passing on three articles from papers in Madison and Oshkosh confirming George Calhoun was city editor, not sports editor, in 1919. But stories in Milwaukee and Racine papers state the Packers were "holders of the Fox Valley Pigskin Championship" for 1917 and 1918.
What you've found doesn't surprise me. Calhoun, the Packers' co-founder, was not sports editor in 1919. Val Schneider was the sports columnist and probably a one-man staff with other duties at the paper. I've previously written that the Packers' press books into the 1930s made reference to 1918 being the start of the team in a short vignette. Then again, nothing from 1918 was included in the record section.
A Green Bay city team playing under different names compiled a 5-0-1 record in 1918. In 1917, a local team was organized in November and beat Marinette in its only game. Thus, Green Bay laid claim to being regional or state champs both years, which was a big deal back then. It was used as a boast to schedule better opponents and bigger games. Most of Green Bay's teams going back to 1895 had struggled to schedule games or even survive, and few had fared very well. Plus, the Packers had a hard time scheduling games in 1919 and probably needed to overhype themselves.
In 1922, with Calhoun back writing his sports column, the Press-Gazette published its first history of the Packers and spelled much of this out. The story specified the one game in 1917 "started the ball rolling," the 1918 team was a "semipro squad" and "1919 saw professional football" come to Green Bay with the start of the Packers.
Amazing! I've been complaining about this for 20 years and the NFL/Packers finally got it right. For years the NFL has been selling merchandise that states, "Green Bay Packers: Est. 1921." Today, I was shopping and saw merchandise that read: "Green Bay Packers: Est. 1919." I know not everyone sees this as important, but I think it is. If you're responsible, great job.
Soon after I started work here, Mark Murphy, our team president, asked me what I considered to be the first year of the Packers. I answered him as best I could, but give him the credit for what has transpired since. He's clearly committed to preserving Packers history. I'm also glad we've made you happy. As I've written before, I believe our best fans are the ones who are also stewards of Packers history. Now gear up and stay tuned. The Packers' 100th anniversary celebration is on the horizon, beginning with the 100th anniversary season in 2018 and culminating with the team's 100th birthday on Aug. 19, 2019.