GREEN BAY—Dom Capers was attracted to Datone Jones the basketball player, which says it all about the direction defense is headed in the NFL.
"You like the basketball background. He's had to move around," the Packers defensive coordinator said of the team's first-round draft choice, a defensive end with the body type of a power forward.
"He has very good length," Capers said. "He's a very lean guy. He's one of those guys that'll be able to put on weight."
"You like those athletic guys that can go out in space and rush from the outside," Capers said. "We could see him do a lot of the things we ask our defensive linemen to do. We play a lot of sub packages and he can move inside. They play a very similar defense at UCLA."
Jones, 6-4, 285, is not a typical looking Okie end. He's neither short nor squat. Jones is a new-age Okie end in a new-age game that stresses the need to be able to play in space. In other words, Jones is a new-age Okie end with the size to hold his own against mammoth offensive tackles but, more importantly, Jones possesses the athletic ability and movement skills to hold his own against read-option quarterbacks, such as the one Jones would face in his NFL debut.
A wacky start to the draft left a lot of talent on the board at pick No. 26 for the Packers. When General Manager Ted Thompson went on the clock, running back Eddie Lacy, wide receiver Cordarrelle Patterson and defensive lineman Sylvester Williams were all available. Thompson chose Jones.
"They're different styles of players," Capers said. "Williams is bigger. Datone is longer and with that he can play all of the positions we would ask him to play."
Simply put, Williams is more of a conventional, old-age defensive lineman. He's a banger in a game that doesn't reward banging as it once did.
Jones is the new prototype. He's a defensive lineman with linebacker-like talent, which means the Packers have spent each of their last two first-round picks on the same type of player. Jones is a defensive end that could play linebacker; last year's top pick, Nick Perry, is a linebacker that could play defensive end.
If this goes as planned, Jones will allow Capers more creativity. Jones and Perry, whose ability to play in space was sorely missed when the Packers were touched up for 579 yards of offense in San Francisco last January, should allow Capers to successfully attempt the schemes that didn't work against Colin Kaepernick in that playoff game.
One draft publication ranked Jones as its No. 1 five-technique defensive end, which is a way of saying an edge-setting fencepost on a three-man front.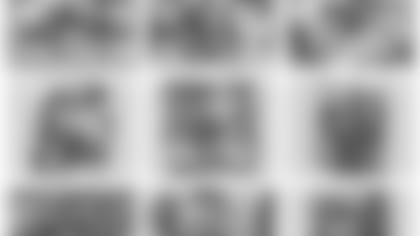 "Holds up vs. the run," the publication says. "Surges and collapses the pocket."
Jones raised his draft stock on the strength of impressive performances at the Senior Bowl and at the scouting combine. He ran a 4.75 40 at the combine, after opening eyes at the Senior Bowl by consistently giving tackle Eric Fisher his most stern tests in practice. Fisher, of course, was made the first overall pick of this draft by the Chiefs on Thursday night.
The feeling was that Jones had pushed himself above the Packers. Draft guru Tony Pauline had targeted Jones for the Colts at pick No. 24, but the Colts picked Florida State defensive end Bjoern Werner, and two picks later the Packers made Jones theirs.
"He's a tremendous athlete. He's well-liked. The only thing is he doesn't have tremendous size. He's going to have to grow into the 3-4 end. It's just going to take some time," Pauline said of Jones.
"We had a couple of names. We were a little bit surprised he was there," Thompson said.
On a night full of surprises, the Packers got a little better on defense and made good on the promise Coach Mike McCarthy made at the combine, to make stopping the read-option a major focus of the Packers' offseason. Jones is a major step in that direction.