*As part of the Green Bay Packers' celebration of the 10th anniversary season of the Super Bowl XXXI Championship, Packers.com is running a series of stories about the people responsible for bringing the Vince Lombardi trophy back home to Titletown.
Growing up in Wausau, Wis., about an hour-and-a-half from Green Bay, one would think Jeff Dellenbach had plenty of opportunities to attend Packers games.
When that didn't turn out to be the case, Dellenbach had to figure out a way to watch the team he loved.
Well, the 6-foot-6, 295-pound offensive lineman took it a step further when he found a job that allowed him to work at Lambeau Field for three seasons. Instead of watching the organization he grew so fond of as a youngster, Dellenbach was now playing for it as an adult.
He may have gotten older, but Dellenbach still viewed it as a treat to play for the hometown team.
"That was spectacular," Dellenbach explained. "Growing up in Wisconsin, you had to be a Packer fan. You didn't have any other choice. I was a Packer fan and my grandfather had tickets forever. I managed to sneak to a game or two during preseason or during deer hunting, but other than that, there was no way you were going as a young kid.
"I was well aware of the hoopla and the backing that the Packers had. When I had the opportunity to go there, I was excited about that."
Dellenbach signed with the Packers on Dec. 3, 1996, and played special teams in three regular season games as well as the three playoff contests, including the Super Bowl win. He gave the team depth along the offensive line and served as the long snapper for placements on special teams.
Besides representing the Packers in the Super Bowl, Dellenbach had other fond memories of that day as well, including one that doesn't really involve the game itself.
"My kids just asked me the other day what it was like riding to the Super Bowl," Dellenbach recalled. "And that's probably one of the things I will never forget, the bus ride from the hotel to the game that day. It wasn't much of a bus ride, we only stayed a few blocks away, but in that short time, it was quiet on the bus, but yet you had a time to reflect and see fans, knowing that I made it to where I was trying to get for 15 years."
Dellenbach entered the league with the Miami Dolphins as a fourth-round pick out of Wisconsin in 1985.
It was his goal from day one to win the Super Bowl, but it came with added incentive in '96. The New England Patriots had cut Dellenbach earlier in the season and that made the victory even sweeter for him.
"Obviously it meant that much more going in there," Dellenbach admitted. "I knew everybody on that team. Bill Parcells was coaching the other team. I had a conversation or two with him prior to the game that week. And it obviously meant a lot for me to go in there and to come out with a victory."
Dellenbach went on to play for another three years after he earned his Super Bowl ring and stayed in the game as an assistant offensive line coach with the Miami Dolphins.
Despite being involved in the game he loved, Dellenbach admitted coaching was somewhat of a mixed bag for him.
"I loved the coaching part of it, some of the political stuff I wasn't real thrilled with it," Dellenbach acknowledged. "I had opportunities to stay in it, but I was at the point with my kids and everything going on, I really didn't want to pick up and move again, so I went on to something different."
That something different still involved sports and exercise, however.
In fact, Dellenbach who lives in Weston, Fla., with his wife Mary and their three sons, Dane, 17, Dax, 15, Dilon, 12 and daughter Dailey, 5, is still around athletes everyday. In February, Dellenbach and a couple of partners started a business called Ultimate Sports Institute.
The institute focuses on training people ranging from 6-year-old kids to professional athletes, each coming with different expectations.
"On the younger kids, it's about making them good people and using athletics to bring their best out," Dellenbach explained. "On the upper end, we are training a couple of Major League Baseball players. We are getting a couple (of football prospects) ready for the Combine, things like that."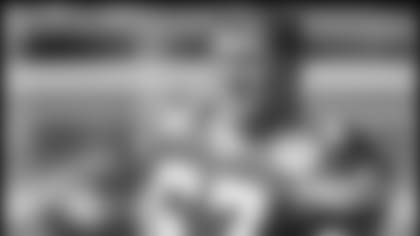 Dellenbach knew long ago that a career like this would be rewarding and he said he's glad the pieces fell into place the way they did.
"I always enjoyed helping people, kids in particular, and I kind of always knew that I would do something along the lines of helping people," Dellenbach explained. "But this exact thing, two of the people that I partnered up with, they had the same dream and we sat down and I said, 'Hey, this makes a lot of sense to me,' and it makes a lot of sense to them."
Of course, this new business venture has allowed Dellenbach to stay in the warm weather of Florida, something he also enjoys. But he is also fond of those days as a youngster in Wausau, where his parents, Art and Sharon, still reside.
"The idea of being down here, we've been here for 20 years now and it's home," Dellenbach said. "The weather part of it, you can't argue with that, either.
"I do miss the Midwest and the people back there. Everybody is very friendly and very nice. Down here, it's a big-city atmosphere. Sometimes I wish I was back there, but days like today (pleasant weather), it's pretty nice being down here."
Now, if Dellenbach wants to see the Packers play, he can make the in-state trip to Miami or Tampa Bay. It may not be Lambeau Field, but hey, when you grow up as a Packers fan, you'll take it.