The holiday season seems like a good time to focus on what I'll call Packers genealogy questions – descendants curious to learn more about family ties to the Packers. Please bear in mind there are more such questions in my inbox than I can answer in one week's post, and I also need your first name and hometown in order to answer questions.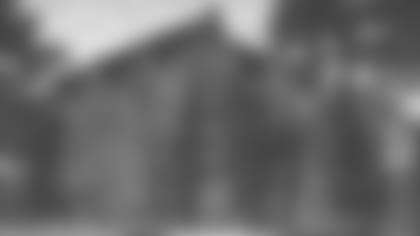 My mom played for the Colemanettes in either 1939 or '40 as part of a doubleheader with the Packers. Is there any information on the game?
Love this question. 1) I remember the Packers basketball team. In fact, I remember watching them play as part of a doubleheader featuring Wilt Chamberlain and the Harlem Globetrotters when I was 11 years old. Wilt was 21 and scored 26 points against the Hawaiian 50th Staters. In the preliminary, the Packers lost to the Texas Cowgirls, 38-36. The games were played at the Brown County Veterans Memorial Arena and I still have my program. 2) Through my research, I also was familiar with the Colemanettes. They were from Coleman, a small town of roughly 500 people back then located about 40 miles north of Green Bay. And they were a traveling women's basketball team when few women had the opportunity to play. 3) Pinning down the game was as challenging as any question I've tackled in these Q&As. Along with searching my many files, I enlisted the help of folks at the weekly Peshtigo Times, thinking the game might have been played in Oconto County. But I kept striking out. Then, by luck, I stumbled across the story. On March 9, 1939, the Colemanettes beat the Green Bay Independents, 19-6, and the Packers lost to the Muny League All-Stars, 39-38, in a doubleheader at the downtown Green Bay YMCA, which still stands. Arnie Herber led the Packers with 10 points. In the first game, Marion Maloney led the Colemanettes with eight points and Caroline Bouville scored six and was credited in the Green Bay Press-Gazette story with playing an outstanding floor game. The Colemanettes played in the National AAU Women's Basketball Tournament that year and had a six-year record of 80-11 heading into their final game of the season. One footnote: I haven't closed my research on this subject, either. I wonder if there might not have been other such doubleheaders.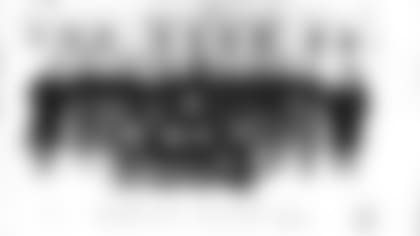 Rachal from Elm Grove, WI and Kevin from Madras, OR
Rachal asked: John Des Jardins, from the Packers' first team in 1919, was my dad's uncle. Do you have any additional info about him? Would you have a 1919 picture that includes individual names? Kevin asked: Do you have any information on a player named Des Jardins? There's a rumor in the family that he was a relative.
John Des Jardins was born in Champion, a small rural crossroads outside Green Bay, and played football at Green Bay East High School where he was a classmate of Curly Lambeau. Des Jardins played for the Packers in 1919 and died Aug. 11, 1969, on the team's 50th birthday. A guard, Des Jardins played in four of the Packers' final five games that first season. At East High, Des Jardins started two years, but was declared ineligible because of his age on the eve of the East-West game his senior year. Under John Des Jardins' class picture in the 1917 East annual, it was noted, "Grit and muscle combined to make one of our football men." Under Lambeau's picture, it read: "When I get thru with athletics, I'm going out and conquer the rest of the world." In the class will, Des Jardins passed on his "quiet manner." There's at least one Packers history book that lists Jim Desjardin as playing for the Packers in 1919, but I've found no evidence that a Jim Desjardin ever played. On the other hand, I found a 1915 Press-Gazette story that said John Des Jardins was a cousin of Paul Des Jardien, an All-American football player at the University of Chicago who went on to briefly play pro football, baseball and basketball. Two of John Des Jardins' three sons were fighter pilots killed in World War II.
A deceased family member of mine, Howard Ruetz, played for the Packers in the early 1950s. Do you know of any stories or facts about him?
Dustin, if you're related to Howard Ruetz, then you're also related to George "Babe" Ruetz and he might be the more famous of the two. Babe was Howard's father. Babe played amateur ball in Racine before the Packers were even born and then became manager of the Racine Legion, members of the NFL from 1922-24, and also the Racine Tornadoes, who folded as an NFL franchise after five games in 1926. In fact, Babe held the NFL franchise. He also was manager of the Racine Legion team that played the Packers for the state championship at the end of the 1921 season, a game that led to the Packers being temporarily kicked out of the league a little more than a month later. The Packers and Legion battled to a 3-3 tie. Then the next year, Racine's first in the NFL, the Legion beat the Packers, 10-6, at Hagemeister Park and tied them, 3-3, in Racine. So Babe Ruetz built some fairly formidable early pro football teams. Howard Ruetz played tackle in 12 games for the Packers in 1951, mostly on defense. In 1952, he was starting at defensive tackle and apparently playing well when he underwent an emergency appendectomy two days after the third game. As a result, he didn't play again that season. In 1953, Howard played in the first five games and was waived. The Los Angeles Rams had drafted Ruetz out of Loras College in the 26th round of the 1951 NFL draft. He played in an exhibition game with the Rams on a Friday night in Cleveland, joined the Packers the next day in some sort of unexplained deal, and played for them on Sunday in an exhibition against Pittsburgh in Buffalo. If you can't access the stories online, you might want to go to the library in Racine and ask to see the Sept. 18, 1951, edition of the Racine Journal Times. There's a lengthy story on Babe and Howard in the sports section that day. There's also an excellent story about Babe and the history of pro football in Racine in the paper's Sept. 13, 1941, edition.
Jackie from Green Bay, WI
My grandfather, Al Petcka, played on the 1919-20 Packers. I'm very interested to know if you have any further information.
He started at left tackle in the Packers' first game in 1919 and also in four others that year. He was one of the oldest members of the team. He was close to 25 years old, whereas many of the others were maybe two, three years out of high school. Your grandfather was a 150-pound tackle at Green Bay East from 1910-12. Lambeau played there from 1913-16 so they were never high school teammates. Petcka played only four games in 1920 and started one. At the end of the season, he also played in the Rigney Dwyer Benefit Game, which was essentially a Packers intra-squad game and a great story in itself. You can read more about the game on one of the panels in the new Packers Hall of Fame. Actually, your grandfather was one of the early Packers I'd like to learn more about. In the 1920 census, he was listed as living with his parents on Morrow Street in the Town of Preble and working as a laborer at a cold storage business. The Indian Packing Plant was on Morrow so I'm assuming that he might have lived close to there and perhaps worked there or in the vicinity. If you have any additional information about whether he had ties to the packing plant please let me know.
Jim from Menomonee Falls, WI
Herman Martell, who played with the Packers from 1919-21, was my dad's uncle. In the course of your research has anything been written about Herman?
He was one of the youngest of the original Packers. He was only 18 years old in the fall of 1919 when he played in nine games and started one at end. He played in six of 11 games as a sub in 1920 and also started in the Dwyer Benefit Game. In 1921, the Packers' first year in what is now the NFL, Martell played in the early non-league games – he even started two – and then played as a sub against Evansville in his only league game. Most of the original Packers were products of East or West high school, and they were weeded out over the course of that season and replaced by players with college and even pro experience. Later in life, Martell was one of the organizers and served as president of the Packer Alumni Association.
My grandfather, Stoney McGlynn, was sports editor for the Milwaukee Sentinel. When I was young and visited the Packers Hall of Fame, many of his articles were posted. Could we have copies?
The Press-Gazette was basically a partner of the Packers over their first three decades and thoroughly chronicled the team's early history. But I believe Stoney McGlynn was the first sportswriter in the state to aggressively report on the performance of the team and offer an insider's view. McGlynn had played four years of football at Lawrence College and clearly knew the game based on his stories and columns. He started covering the Packers in the late 1920s and continued into the 1940s. I'm not sure what happened to the old newspapers you asked about. I believe there were boxes of old papers donated to the Hall of Fame that are in storage and being inventoried, a daunting process that may take years to complete. But you can find stories written by your grandfather online and on microfilm at a library that has old copies of the Sentinel.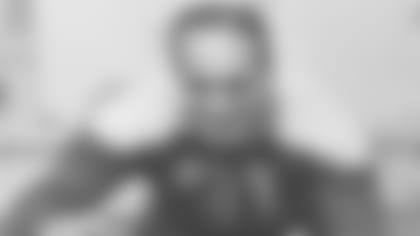 Have any funny anecdotes about my grandfather, Buckets Goldenberg?
Your grandfather was not only an outstanding player, but also an outspoken member of the Packers' board of directors from the early 1950s into the 1980s. As a result, I interviewed him several times as a young reporter. He was the one board member during the post-Lombardi lean years that was willing to openly criticize the executive committee. He called for the resignation of some of its aging officers and questioned why they were sticking with Bart Starr as coach despite his long string of losing or .500 seasons. When the board stripped Starr of his general manager title in 1980 and the executive committee failed to follow through with any meaningful changes, Goldenberg fumed, "They crawled in a hole and just didn't do anything." I wouldn't necessarily label those funny anecdotes, but he was refreshingly and entertainingly blunt. As you may know, Buckets was a pro wrestler at one time and a business partner with Don Hutson in the Packers Playdium bowling alley and bar. But, most important, Goldenberg played 13 seasons for the Packers, a total surpassed by only one other lineman in team history, Forrest Gregg, and was a member of three NFL championship teams. "A man of oak," Pulitzer Prize winning sportswriter and Green Bay native Red Smith once wrote of your grandfather.
As a very young boy, I met a cousin to my grandmother who I believe was a Packers trainer and whose name I believe was Wally Kruse. He wore a large ring. I don't know if it was a Super Bowl ring. Is there information when he was on staff?
I'm guessing you are talking about Wally Cruice. He was a part-time scout for the Packers for 31 years under every head coach from Lambeau to Starr. He earned his living working for a commercial photography studio in Milwaukee and worked for the Packers as a side job. At a time when most teams had one full-time scout, they'd hire part-timers to handle different assignments. I remember Cruice working as an advance game scout. He'd go on the road and scout the team the Packers were going to play next. He did that until 1976 so he was still around when I started covering the team. Previously, he was the advance scout during the Lombardi years and, thus, may have been given a Super Bowl ring. Cruice, an outstanding high school player at Milwaukee Washington and college player at Northwestern, was selected by the Packers in the first NFL draft in 1936, but didn't sign.
Are the names of the players in the photo of the 1919 Packers available? My father-in-law, Earl Skogg, played with the Green Bay city team until 1917 or '18. His daughter, Joan, would like to see if she remembers any of these players.
As you may know, Earl was pictured in a photo of the 1917 Green Bay city team that was taken in the old minor league baseball park in Hagemeister Park. That team played only one game against Marinette, but it was described by the Press-Gazette as the first semipro football game in Green Bay. Of Green Bay's 13 players in that game, four would play with the 1919 Packers: Nate Abrams, Andy Muldoon, Jim Coffeen and Lambeau. By 1919, Earl would have been 26. He was a 1912 graduate of East High and didn't play football until his senior year.
Dan from North Little Rock, AR
Reimer family lore has it that my father's uncles, Charles and August Reimer, owned the Indian Packing Co. that employed Curly Lambeau. There is a Wikipedia article that states "August A. Reimer was the original owner of the Packers." Can you validate?
Wikipedia, as it often is when it comes to the Packers, is wrong. Dead wrong. Your father's uncles were not officers of the Indian Packing Co., which sponsored the Packers in 1919 and '20, or the Acme Packing Co., which sponsored them in 1921. As owners of neighborhood meat markets in Green Bay, Charles and August may have purchased some stock in the company or done business with it. But they were not directly involved with Indian Packing or the early Packers. However, by 1935, when the franchise was reorganized as the Green Bay Packers, Inc., and rescued from receivership, August became a member of the 20-man board of directors and served until his death in 1968, a span of 33 years. Clearly, that would have been one of the longest tenures of any board member in the corporation's history. August developed Reimer Meat Products, a sausage maker, from the first meat market established in 1910. The information about the Reimer businesses was obtained from the Local History Dept. of the Brown County Library and librarian Mary Jane Herber. By the way, one of August's daughters married Don Lambeau, Curly's son.
For more of Cliff Christl's historical perspectives, click here.
1917 City Team photo courtesy of Green Bay Packers Hall of Fame