*Cliff Christl started gathering oral histories with former Packers and others associated with the team in 2000 and will continue to gather them as Packers historian. Excerpts from those interviews will be periodically posted at **www.packers.com*
A tough, two-way tackle for most of his career, Dick Wildung played seven seasons from 1946 under Curly Lambeau through 1953, Gene Ronzani's final year as coach.  It was a lean period in Packers history, but Wildung was one of the team's few stalwarts and one of the last players to double on offense and defense. He was inducted into the Packers Hall of Fame in 1973. Wildung got a late start on his pro career. Drafted in the first round with the eighth overall selection in 1943, he missed three seasons while serving in the Navy during World War II. He also sat out the 1952 season to look after his hardware business in the Twin Cities area following the death of his partner. One of Wildung's proudest achievements was never missing a game in those seven seasons. He played in 83 in all and was selected first team all-NFL in 1947 and '49. (NFL.com incorrectly lists him as playing only three of 12 games in 1947 and 74 overall.)
On playing both ways: "I'd play the whole first quarter, every play. Then I'd play the first five minutes of the second quarter. But after five minutes, I'd be gasping for breath and I'd come off the field. Somebody would come in for me and they'd play five minutes. I'd sit on the bench and then there was five minutes to go in the half, I'd go back in. I did the same thing in the second half. So I'd play 50 minutes a game. I was probably one of the last guys in the whole league to play both ways."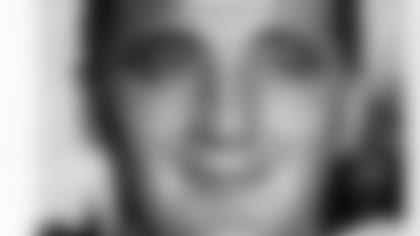 On the most difficult thing about playing without a break: "I used to play 60 minutes at the University of Minnesota. But I didn't smoke. During World War II, I took up smoking and it was the dumbest thing I ever did in my life. I smoked all the time I played at Green Bay and I just didn't have the wind to play 60 minutes. I know it was the (darn) cigarettes, but I kept smoking anyway." (Photo courtesy of the Stiller-Lefebvre collection)
On whether it was common for players to smoke at that time: "Everybody smoked: coaches, players. We'd smoke on the train or plane. It's the gull (darndest) habit."
On playing for Lambeau over his first four seasons: "I'm not sure he was the world's best football coach, but he was a good guy to play for. He rode you pretty hard. I played for Bernie Bierman at the University of Minnesota. He was a great football coach. But Curly had to be a good coach; he was the coach for 30 years. But I didn't think he was a great strategist or anything."
On Lambeau's emotional swings, especially when the Packers played his hated rival, the Chicago Bears: "He'd get wild during games and get crazy during Bear week. We always opened the season against the Bears in Green Bay and he hated the Bears so (darn) bad. I think he hurt the Packers because he was just wild on Bear week. I think it probably cost the Packers a lot."
On playing in Lambeau's Notre Dame Box offensive system in 1946: "It was probably past its time. It's like a single-wing except there is a balanced line. The Pittsburgh Steelers were still playing the single-wing and everybody else was playing the T. So we were one of the last teams to go to the T."
On Lambeau's decision to switch to a version of the T in 1947: "I don't suppose he was the greatest T guy in the world. He had coached the Notre Dame Box all his life."
On Walt Kiesling, his first line coach in Green Bay and a member of the Pro Football Hall of Fame: "He was a (darn) good coach, the best line coach I ever played for. He knew his stuff. He'd get himself in a little trouble once in awhile with one of the players. Maybe at halftime, he'd turn around and slap somebody, which was not good. But he was a (darn) good line coach."

Elaborating on Kiesling getting physical with players: "I remember one time at halftime he hit Don Wells, a defensive end from Georgia. Wells was kind of a problem. I think he was a boxer. We were sitting there at halftime and I heard a crack. Kiesling hit Wells and Wells almost fell on the floor trying to get after him with his cleats on in the locker room. We kept them apart."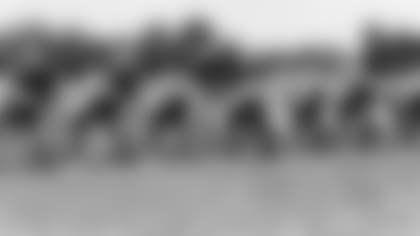 On the Packers' Hall of Fame halfback Tony Canadeo: "He was a hard-nosed running back. Tony was tough. He was a tough Italian." (Photo courtesy of the Green Bay Press Gazette)
On teammate Larry Craig, who didn't miss a game in 11 years, doubling as a blocking back and defensive end for most of those years: "Larry Craig was a (heck of a) player. He was a tough guy and just a good football player."
On back Bruce Smith, the first Heisman Trophy winner to play for the Packers, but a disappointment in the pros: "I played with Bruce at Minnesota. The son of a gun was a great running back. Green Bay never really gave him a shot to play running back. What the (heck)? I love Tony Canadeo. Tony was the left halfback and Bruce played defense. But Bruce was a great running back."
On Smith averaging 5.4 yards per carry in Green Bay, but getting only 108 carries in four seasons from 1945-48: "I remember one game we played. I think it was '47 and they started Bruce at left halfback. I think we played the game in Milwaukee. In the first quarter, Bruce ran twice for touchdowns. Both of them were called back. They said he stepped on the sidelines. I suppose he did, but both runs were 60, 70 yards. That was about the most offense Bruce ever got to play in Green Bay. He was elusive and he ran hard. I scrimmaged against him quite a few times. So I tackled him a number of times and, son of a (buck), when you hit him, it hurt. You knew you hit somebody. He wasn't that big, but he was fast and he ran hard."
On why he thought Smith wasn't given more of a chance: "I always thought (assistant coach) Don Hutson played Bruce Smith down – that he didn't want to see him play on offense. Hutson was the big Green Bay Packer star when he played and maybe he didn't want Smith to look good. Smith was a (heck) of a runner."
On training at Rockwood Lodge, the Packers' futuristic training quarters in the late 1940s: "I was married and lived in one of the cottages. There were four cottages for married players. (The field) was all rock with a little dirt on top. (Geez), we ended up with shin splints. It was a lousy field to practice on. It was terrible on the legs. In '46, I think we practiced there all year. In '47, I think we started out there, but got to the point where we'd drive into town to practice because the field was so bad."
On how things changed for the players when Rockwood Lodge burned to the ground in early 1950: "When we quit practicing out there, everybody moved into town. And the Packers would be looking around town for houses to stay in for four months or so. The Packers arranged it, but we'd rent for the season."
On playing a Thanksgiving Day intra-squad game in 1949 to raise enough money to finish the season: "I played one play. I remember Canadeo didn't play. I don't know about anybody else. Right at the game, they had somebody pretend they got hurt and they all yelled for me to come into the football game. I went for about one play. They just didn't play us. I'm sure we had a game coming up on Sunday after Thanksgiving. I think there were only a couple of us who didn't play. But it was a farce."
On whether it was true the Packers tried to convince the players to play for free at the end of the '49 season: "They tried to get players to play the last two or three games of the season for no pay. I was playing like 50 minutes a game and I told them no. I said, '(Darn) it, I'm earning my money.' So they paid me."
On what it was like playing for the Packers when they were strapped for cash: "I remember one season, we ended up staying a week in Hershey, Pa. They were trying to get the players to take a salary cut. I think we had two weeks left against the Eagles and the Cardinals. It might have been '47, but I'm not sure. Lambeau talked to me about a cut. I said, 'Curly, that would mean I'm taking this trip for nothing. No, I won't take a cut.' He didn't argue with me."
On Ronzani, Lambeau's successor and the Packers' coach from 1950-53: "I didn't like Ronzani. I didn't think he was much of a coach. And I'm not sure he liked me. He wanted to cut my salary and he wouldn't talk to me. In '50, I must have stayed out three, four weeks. Finally, I went back, but he cut my salary. I made $10,000 in '48 and '49. Ronzani cut me to $8,000 in 1950 and '51. I don't know if he was trying to show the Packers if he was tough or what. But we got off to a bad start and I never liked him or the way he coached a football team. I was the captain of the Packer team, but I didn't think much of Ronzani."
On feeling slighted for not being selected to the first Pro Bowl: "The first Pro Bowl was after the 1950 season and Ronzani was the head coach. I always thought Ronzani saw to it that I didn't make the Pro Bowl team in '50. I thought I was Green Bay's best lineman and they took Ed Neal to the Pro Bowl. Ed Neal was just a big fake. I spent the '50 season trying to protect him. He played middle guard on defense and I was the left tackle. I spent more time worrying about them running over Neal. In '51, I played in the Pro Bowl game. There were just two Packers that year, Billy Grimes and I. But I don't think Ronzani ever supported me."
On Neal, a close to 300-pounder who doubled as a blacksmith, played for the Packers from 1945-51 and was considered one of the strongest men in football:"He'd play a football game and never run over two steps on a (gosh darn) play. I used to think you should play the play out until the whistle blew, keep moving. He'd just stand around and do nothing. One year he played fairly close to 60 minutes a game and he'd barely break a sweat. They had him playing center on offense and middle guard on defense."
On any other specific complaints about Ronzani: "He'd get in the (gosh-darn) practice and play quarterback. He might spend an hour calling plays and throwing passes. I thought, '(Cripes), what good is this for a football team?' He was an old Chicago Bear quarterback."
On beating the Bears in the third game in 1950, Ronzani's first encounter with his mentor, George Halas: "(Darn), if we didn't beat them pretty good. That amazed me because we always played that first game (against the Bears) so bad under Curly."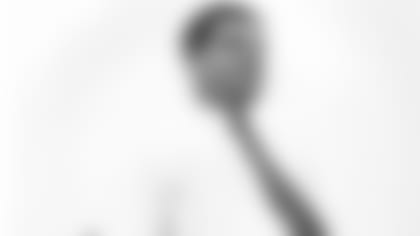 On Ronzani's staff: "I don't think he had much of a staff. His line coach was Tarz Taylor. He was the (darndest) phoney of a football coach you ever saw. He never said anything; he never did anything. He was a good enough guy. But, (cripes), he'd be out on the practice field and he wouldn't say anything all year." (Ronzani pictured to the left)
On Don Stansauk, who played tackle for the Packers from 1950-51 and later gained more fame as the pro wrestler, Hard Boiled Haggerty:"He was terrible. He'd come in to substitute for me and I'm telling you, he usually wouldn't last a minute and he'd be flat on his back. I'm just gasping for breath and I had to get up and go back in. The last time I saw Stansauk, the Packers were playing an exhibition game in the Twin Cities and I came up for the game. The radio announcer said, 'We want to interview you.' So about five minutes before halftime I got out of my seat and was walking down the track to get up to the radio booth. (Darn), if (Stansauk) doesn't come out of the stands and yell, 'Hi, Dick.' He said, 'Dick, don't ever tell anybody Hard Boiled Haggerty was a football player.' I said, 'Don, I'll never tell anybody you were a football player.' I didn't think he was."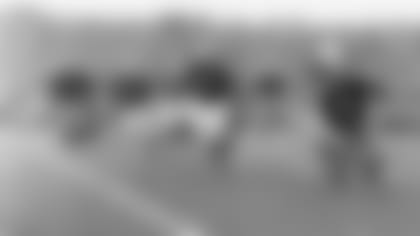 On back Bob Forte, another Packers captain and also one of the last to play both offense and defense: "Bob Forte was a hard-hitting, good football player. He wasn't fast enough to play offense. He played a little bit, but he really wasn't an offensive player. He was a (darn) good defensive football player. He wasn't all that big, but he was tough." (Forte pictured to the right)
On old City Stadium, the high school field that was home to the Packers from 1925-56: "It wasn't much of a stadium. It was barebones. I think they could get (25,000) people in there. The field was fine. It was cramped quarters. There was a small training room and then the locker room. But the whole place was small."
Elaborating on the small locker room: "On Monday, we'd go to the training room. Monday was a day off after the game. About everybody would go out to the training room. Monday in the training room was drinking beer and putting some hot water on the sore spots. On Monday, there were never any coaches around."
On Ronzani being fired with two games remaining in the 1953 season and Hugh Devore and Scooter McLean taking over as co-coaches: ""It was kind of chaos. What the (heck) can you do? You've got two games left and your head coach is gone. It was kind of a mess because all the assistant coaches kind of took over. I don't think we had a head coach. Hugh Devore kind of took over, but I think all the assistants thought they were head coaches. I guess (Devore) knew his football, but I wasn't too impressed."
On Ronzani's line coach, Chuck Drulis, who also was fired: "I think he was a good coach. He was a smart football player and, I think, a smart coach."
On Ronzani joining the Packers on the West Coast even after being fired: "He came out on his own, but we hardly saw him."
On McLean trying to lure him back to Green Bay in 1958: "He came to Minneapolis and met with me. He wanted me to be his line coach. But I thought, 'Scooter, there is no way you can be a head coach. You're not nasty enough.' He also said all the assistant coaches' jobs were going to be 12-month a year jobs. Up until that time, only the head coach worked 12 months a year. The assistants worked only during the season. They were just like a player. But I just knew I wasn't going to move my family to Green Bay to become line coach and last one year. I thought that's as long as Scooter is going to last. And that's the way it worked out."
Wildung died in 2006 at age 84. The excerpts above were taken from two interviews conducted in 2001 and another one that was undated.
*Photos courtesy of Green Bay Packers Hall of Fame, Inc. archives.
*
For more of Cliff Christl's historical perspectives, click here.* *