*Players never forget the day they were drafted, and they can remember various moments from that once-in-a-lifetime day, memories that sharpen as a new NFL Draft approaches each year.
Packers.com caught up with all the members of Green Bay's 2007 draft class who are still with the team to share what they remember most from their draft day one year ago.
Excerpts of those thoughts will be presented in a two-part series. The first part features the players drafted in the first three rounds, the first day of the 2007 draft.*
Justin Harrell, 1st round, 16th overall
"I woke up early that morning and went down to Memphis to pick up my car. I was talking with my agent and we had a pretty good idea where I was going to go, so he told me not to worry too much at first. He told me not to get my hopes up. He was looking at around the 20-something pick on down. So I was just trying to take my mind off it and stay as relaxed as I could.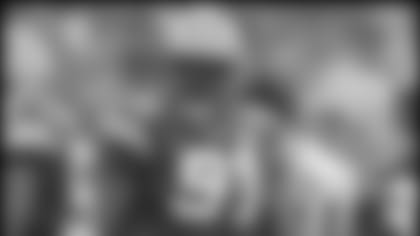 "Actually, I was at a friend's house just talking outside when the phone rang and (area code) 920 showed up. I didn't really know where it was because I hadn't talked to Green Bay. It was a little bit sooner than what I expected and caught me off-guard.
"As soon as I found out who it was, I ran into the house to turn on the TV, and they still had five minutes to make a selection. I ended up talking to Coach McCarthy, Ted Thompson, Reggie McKenzie a couple times. They would talk to you for a second and put you on hold, and then somebody else would come on the line and talk to you, and then they'd put you on hold again. It was about a three-minute process, just sitting there waiting to see. It was probably with about a minute to go they said, 'We're going to take you.'
"It was exciting. When they called my name I had to drive back across town. It was about a 5-10 minute drive to my house. I had probably 100-some family members at my house, all outside, because they all saw it. There were a bunch of hugs and crying. It was a good time.
"It was pretty crazy. We had a good little celebration, and we had scheduled a reception the day after, so we just kind of chilled out for the next day. I thought I was going to fly out to Green Bay that day, but they told me to stay home and then come here a week later. It was a good time, being with the family and just enjoying the moment."
Brandon Jackson, 2nd round, 63rd overall (pick acquired in draft-day trade with N.Y. Jets, along with 89th and 161st overall selections, for 47th and 235th overall picks)
"I was in Mississippi with my family. It was very exciting. Before the draft, I had a lot of NFL teams calling me, just asking me questions, trying to get in touch with me and see what kind of person I am. I was very excited just to be in a position like that. It was a great experience for me, and when my name got called, it was overwhelming. I thank God for everything that happened to me, and I just came here, ready to give it my all in everything I do.
"Everybody just went crazy, and then they went home. I think that was the longest draft day in NFL history. It was real long, it lasted all night. I probably got drafted around 8 o'clock, and that was in the second round. So that tells you right there it was a long day. But when the day was over, I was just happy and I was blessed to hear my name called.
"At first I really didn't know when I was going to be picked. My agent called me and asked if anyone called me, and I said 'No.' So I got down a little bit. He was just telling me to watch out for Green Bay, and I saw them give up a second-round pick early, so I was thinking, 'Hey, if they're going to get me, they need to come get me.'
"Finally, I got a call from a number I didn't know, and I was just hoping it was someone. It sounded very professional. They just said they were from the Green Bay Packers, and it was a relief.
James Jones, 3rd round, 78th overall
"When I woke up that morning, I really wasn't too excited because I wasn't expecting to go the first day. I was thinking second day was going to be my day. I still had my mom, my fiancée and my dad, we were all sitting there watching it, and once I saw a couple of receivers go before me in the third round, I just got fed up and turned it off. What the heck are they looking for in receivers? I just didn't want to watch it anymore.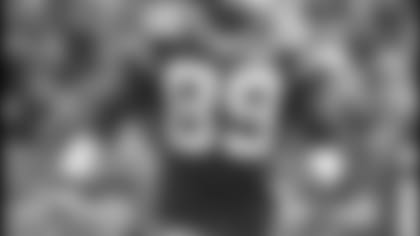 "But my fiancée said, 'No, babe, let's just watch a couple more picks.' And then that pick, the 78th pick, my phone rang with 920 area code, and I didn't even want to answer it because my friends mess around a lot. So when I answered the phone, it was Coach McCarthy and he said, 'We're going to take you with this next pick.' And I'm like, 'Stop playing!' I thought it was one of my friends. But then he said, 'Is this James?' and once he said that I knew it was serious, and I said 'This is James.'
"Then my mom was crying, my fiancée was crying, I was crying. It was just a dream come true. But when I woke up that morning, my mom was cooking, and I just thought I'd eat good and then hopefully I'd get picked tomorrow. But it was a blessing to go on the first day.
"I know a lot of guys are stressing out right now, especially people like me who don't know where they're going to go. Some people know they're going to go in the first round or second round. But people like me, I feel sorry for them because I know they're sitting there stressing out. I'll pray for them and hope the best for them.
Aaron Rouse, 3rd round, 89th overall
"I remember it being a long day, sitting back with the family waiting to be called. It's an anxious moment, it's a stressful moment. But when you hear your name called, it's a blessing and you feel it's all worth it.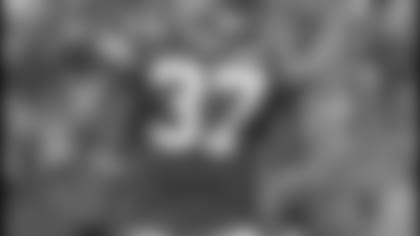 "I watched it, and I was supposed to go higher in the draft, so I was watching early on. But once the first round went away, I just stepped back and tried to relax, just waiting for the phone call.
"I got some calls from other teams, but a phone call isn't definite. They might call you and tell you they're going to pick you next, but then you'd see somebody else's name called and it's a heartbreaker. Mainly, you just try to relax and sit back. But it seems like everything in the world is going on, on draft day, and when you hear your name called, it all comes to a silence. You feel a sigh of relief. You've been playing ball since you were so young, and finally to make it to the pros is like a dream come true."