Part II of Packers.com's Draft Day memories series takes a look at a few players selected in the middle rounds, on Day 2. They may have had hopes of getting selected on Day 1, but they had to wait overnight to discover their fate the next day.
"The middle rounds" is a common but nebulous phrase when it comes to the NFL Draft. It could mean anything from Round 3 to Round 6, and there's the small delay of the overnight between Rounds 3 and 4.
So players who are told they'll be a "middle-round" pick don't really know a whole lot, and it can add to the stress and anxiety of the process.
"It's that feeling of helplessness, because you have no control over the situation," said linebacker Brady Poppinga, taken in the fourth round in 2005. "You're confused, because sometimes you think you know but you don't know, and your agent thinks he knows, but he doesn't know. There's a lot of uncertainty - I don't know where I'm going to live, where I'm going to be."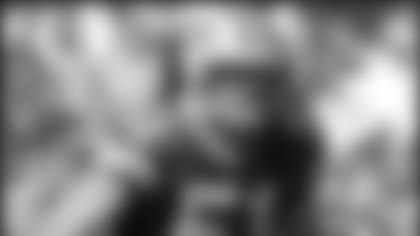 For Poppinga two years ago, there was also the added uncertainty about what position he'd be asked to play as a pro. He had made the transition from defensive end to outside linebacker as a senior at Brigham Young.
"I was projected to be a defensive end, or a linebacker, or a 3-4 linebacker," he said. "I didn't know if I was going to be in a two-point stance, a three-point stance. I didn't know what was going on. That was probably the hardest, but it all got solved that weekend."
Poppinga, like most players, remembers when he got the phone call that made it official. The initial call to a draftee can come from a variety of individuals in the front office, depending on who may have had the most contact with the player prior to the draft.
Poppinga said he hadn't had any direct contact with the team and had no idea the Packers were interested in him - "They were sneaky," he said - until he heard football administration coordinator Matt Klein's voice on the other end.
"He said, 'How would you like to play in the frozen tundra in Green Bay,'" Poppinga recalled. "And I said, 'I was bred to play in the cold weather.'
"I was pumped. I was a Bears fan growing up, so I knew about the Packers, the traditions, how highly the organization is perceived within pro sports period, not just pro football. So to get the opportunity to put on that uniform, wear the 'G' on the helmet, I was excited. I was elated."
The Packers made their intentions clear with Poppinga right away, that they wanted him as a linebacker. They were just as certain last year with Will Blackmon, who had played cornerback and receiver at Boston College.
The Packers targeted Blackmon as a cornerback, even though when he first got the call from Green Bay in the fourth round he thought they might want him as a receiver, because the only interview he'd had at the Scouting Combine was with receivers coach Jimmy Robinson, and that was a brief, informal encounter.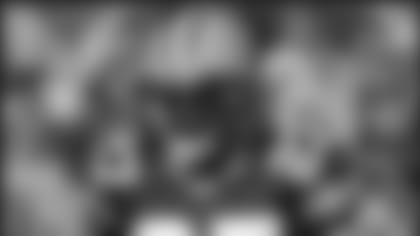 Blackmon thinks the position question might have prevented him from being selected the first day.
"I guess the rumor was I didn't want to play corner, which was a big lie," he said. "Because I told everybody I wanted to play corner, and if they wanted me as a receiver, then I'll do that. But I wanted to play corner, hands down. Maybe that's what shied people away, so I went later."
Blackmon said he was projected to go anywhere from the second round to the fifth, so he spent the first day of the draft at a hotel and said he was "miserable." He finally got the call around noon on Sunday.
"I was checking out of my hotel, and I just said I'm not going to watch it anymore," he said. "My girlfriend had the phone and she missed the call. She said, 'I think it was for you. It was the Packers,' and I said, 'Why didn't you answer the phone?'
"But they called back and told me what was going on. I was just happy to get off the board."
Blackmon admitted he was upset he wasn't drafted on the first day, but he quickly changed his mind-set.
"When Green Bay selected me obviously (GM) Ted (Thompson) saw something that he wanted, and he had a plan," Blackmon said. "So it was time for me to go out there and prove I was a steal."
Not all middle-round picks are players who had hopes of going sooner, though. Sometimes players who are wondering if they'll be drafted at all are taken before the last round or two begins.
That was the case with offensive lineman Tony Moll last year, when the Packers took the converted tight end from Nevada in the fifth round.
Moll, at home in California, said he went into the draft knowing he might not be picked at all but quickly became interested in Day 2 when he got an early-morning call from the Dallas Cowboys, telling him they were either taking him or a receiver in Round 4.
Dallas took wide receiver Skyler Green from LSU, but then called Moll again to say it was between him and a defensive back in Round 5. Safety Pat Watkins of Florida State was the Cowboys' choice that time.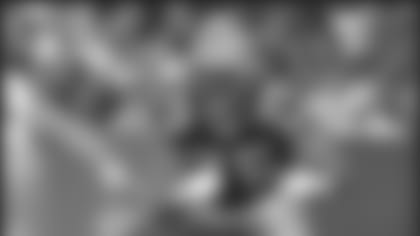 Up since the crack of dawn with the early phone call, Moll was fighting the urge to take a nap. Former Nevada teammate Nate Burleson had advised him not to.
"When he got picked by the Vikings back in '03, he said, 'I went to get a little nap in, and that's when they called. I was so delirius, I didn't know what to think,'" Moll said.
"And then that's exactly what happened to me."
Unintentionally, Moll had fallen asleep on the couch watching the draft when suddenly the phone rang and it was Packers Head Coach Mike McCarthy.
"I thought, this is weird, really weird," Moll said. "I was shaking. I did not put my hand down from my cell phone by my ear for two hours, talking with friends and family and the media. My elbow was sore the next day."
Moll can't remember everyone he talked to, but the household became so chaotic that when then-offensive line coach Joe Philbin called to congratulate Moll, Philbin was talking to Moll's mom, who didn't know who Philbin was.
"She said, 'OK, thanks for calling, we really appreciate it,' and hung up on him," Moll said. "Then we're watching TV and he's on the TV talking about my mom hanging up on him. Everyone was so excited."
Hearing from Green Bay was a surprise in itself for Moll. After seeing the Packers take two offensive linemen, Daryn Colledge and Jason Spitz, on the first day of the draft, Moll figured Green Bay was one of the last teams he'd possibly hear from.
"We crossed Green Bay off the list, not a possibility," he said. "They already took two, what's the chance of them taking three? But it's been a blessing. I think Daryn, Jason and I have really molded together. We hang out a lot and do things together and I think it's going to be good for our offensive line for the years to come."
*Make Packers.com Your Draft Headquarters This Saturday & Sunday!
The Green Bay Packers have 9 selections to make in the 2007 NFL Draft, April 28-29, and Packers.com will again be your home for breaking Packers news.
On a streamlined, easy-to-load draft page, the Packers' official Web site will provide continuous coverage throughout draft weekend, including updates during and after each Packers' selection is made.
Featured content will include stories and bios. on each Packers draft pick, images from the LIVE Draft Cam perched inside the Packers' "War Room" at Lambeau Field, a LIVE video stream of press conferences from the Lambeau Field Media Auditorium, streaming content provided by the NFL Network and more!*