Part III of Packers.com's Draft Day memories series takes a look at a few players selected in the final round, or not at all. From the moment their draft fate unfolds, these players know they face somewhat long odds of making it in the NFL, but they have every intention of beating those odds.
There are two kinds of late-round draft choices in the NFL - those who expected to be selected much sooner, and those who are just thrilled to be taken at all.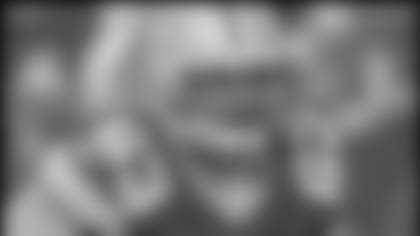 Center Scott Wells definitely fell into the former category in 2004. A four-year starter at the University of Tennessee, Wells had been hearing from his agent that he was a "late first-day, early second-day" pick.
"Which means third to fifth round, fifth latest," Wells said. "So you roll into the seventh round and there are eight centers already drafted ahead of you, and you've got 49 starts under your belt in the SEC and all the accolades and what not, and you're still not picked, you kind of get frustrated."
Wells' frustration had reached such a level, watching players rated far behind him get picked, that midway through the fifth round of the draft he walked out of the house and started washing his car.
He finally got a call from his agent in the seventh round with word that Jacksonville was going to take him, but by the time he got to his agent's office, the Packers had selected him instead.
He said he was happy to be drafted, because it was better than the alternative, but he felt he'd been shafted.
"I had a higher grade than where I went, but I think there were some problems with a physical at the Combine that dropped me, which was something I was born with but never had a problem with," said Wells, declining to elaborate any further. "Apparently that hurt me. Some teams failed me, some teams didn't."
Coming to Green Bay wasn't ideal for him, either. At the time, the Packers had a veteran offensive line that had been in tact for several years, and Wells was cut and signed to the practice squad. He wasn't put on the active roster until a month into his rookie season, and he spent much of his second year playing out of position at guard until becoming the starting center, and earning a contract extension, in 2006.
Now, when he looks back, Wells believes the path he was forced to take as a seventh-round pick made him the player he is today.
"It was a very humbling experience, but I think ultimately it was the best thing that could have happened for me," he said. "Battling from the bottom up I think was definitely God's way of putting everything in order, getting me where I needed to be without overwhelming me with too much early.
"Fortunately I had a good support group. I was married and had a child. I had a lot more responsibility to focus on rather than my pride. Ultimately it's not how you get here, it's what you do when you get the chance. Whatever it takes to get your foot in the door."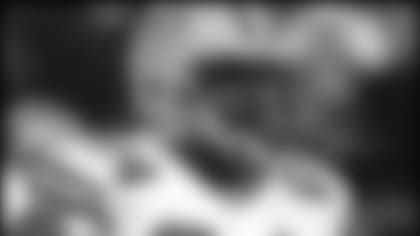 Fellow offensive lineman Tony Palmer thought he'd go in a different round as well, and to a different team.
Palmer had been told he'd be picked anywhere from the third to fifth round, and for the most part it was looking like that would come to fruition.
"I was getting calls during the fourth and fifth round, but after a while, they kept whispering sweet nothings in my ear," Palmer said.
One of those calls was from the Packers' then-assistant offensive line coach James Campen, reaffirming Palmer's feeling from his positive pre-draft visit to Green Bay that he was about to become a Packer. Only that didn't happen right away, and eventually the draft reached the seventh round and St. Louis took him.
"On draft day I actually had on Packer shorts, a Packer hat and a Packer shirt," Palmer said. "I've got pictures of it, too. Then I decided I'd better switch to some Rams' stuff."
Ironically, Palmer ended up in Green Bay anyway when the Rams cut him and the Packers claimed him off waivers, and he feels it all worked out in the end.
On draft day, though, he did start thinking about how he might go about finding a job should he go undrafted.
"Either way it went I was going to have to work hard," he said. "The seventh round is almost practically like a free agent. That's how I was thinking of it. I was hungry, and if you're hungry at anything you want to achieve the best you can achieve."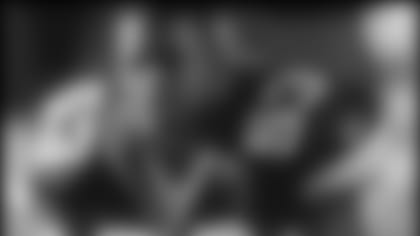 Adopting that attitude was former Packers linebacker George Koonce's only option following the draft in 1991, when he spent the entire two days at his apartment in North Carolina only to have the phone not ring. For what was then a 12-round draft.
"I was drained," said Koonce, now the Packers director of player development. "I was devastated, to say the least.
"But my mom, my dad and my uncle were a good support system. They'd been behind me ever since playing Pop Warner, and they gave me some very encouraging words. They told me, 'George, you're going to play a lot of football. You're going to play in the National Football League. You just have to wait for your opportunity, and when that opportunity comes you have to be ready.'"
It ended up taking a couple of opportunities, actually. Koonce got a free-agent shot in the Atlanta Falcons' training camp in 1991, where he met future Green Bay teammate Brett Favre. The following year, both players were brought to Green Bay, and Koonce played linebacker here for eight seasons.
For Koonce, the draft day that wasn't turned out to be the low point of his career, and now he's able to reflect on it with a little sense of humor.
"Late that Sunday night, my mom didn't want to call me at my apartment because she didn't want to 'tie up the lines,'" Koonce said. "You look back, and we could have talked on the phone for hours. It didn't matter."