*As part of the Green Bay Packers' celebration of the 10th anniversary season of the Super Bowl XXXI Championship, Packers.com is running a series of stories about the people responsible for bringing the Vince Lombardi trophy back home to Titletown.
A versatile backup in the secondary and a valuable special teamer, Roderick Mullen would block for Desmond Howard on a punt return immediately after shutting down a wide receiver on third-and-long.
"I had to be in outstanding shape," Mullen said. "I couldn't do all of those positions if I wasn't well-conditioned."
Mullen's job still revolves around fitness. He currently serves as the general manager of a Dallas-area Bally Total Fitness. In that role, Mullen, 33, manages the gym's profitability by setting budgets, establishing company goals, determining salaries and overseeing retail revenue. Mullen twice has won the "Elite Performer" award for his area. He not only excels at his job, but he also enjoys it.
"It's very nice, man," Mullen said. "I really like doing what I'm doing."
A workout warrior during his playing days, Mullen said his conditioning enabled him to play cornerback and safety in base, nickel and dime packages in addition to special teams. Mullen filled all those roles in 1996 before straining the medial collateral ligament in his right knee in the 13th game. He returned to action for the playoffs.
Mullen continues to pride himself on his conditioning. He works out every day, exercising his back on Monday, his shoulders on Tuesday, his legs on Thursday and his chest on Friday while Wednesday serves as his cardio day. His endurance does not quite equal that of his playing days, but his strength compares favorably. He recently bench-pressed 225 pounds 19 times.
"I still do a lot of different things that I was doing when I was training for football to keep me somewhat up-to-par cardiovascularly," Mullen said. "From a strength standpoint, I would say I'm right up there."
Mullen's Packers contacts helped pave the way for his post-NFL career. After Mullen spent 2000 and 2001 investing in a few Las Vegas properties, including two Subway restaurants, he hooked up with Larry Brooks, Jr., the son of the 1996 Packers defensive line coach. Brooks served as the Dallas-area Bally vice president and helped Mullen land a job as a manager-in-training there in 2002.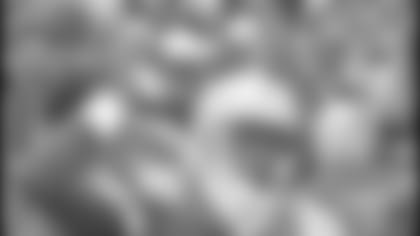 Brooks does not remain his only connection to his Packer days, which lasted from 1996 to 1998. Mullen frequently hangs out with Santana Dotson and attends his annual Santana Dotson Foundation dinner in Houston to raise money for teenagers' college education.
"I'm still best friends with Santana Dotson," Mullen said.
Mullen subscribes to DirecTV's Sunday NFL Ticket and still follows the NFL closely. Although he ended his career by spending 1999 with the Carolina Panthers and the 2000 training camp with the Minnesota Vikings, Mullen still roots for the Packers. Mullen has not been to a Packers game since his days as a Panthers defensive back, but he watches them every Sunday with the meticulous eye of a coach.
"I typically have to watch the game at home," Mullen said. "I have TiVo and I want to re-wind the game and find out the reason for the successes and failures of different plays."
Who can blame him for possessing such an attachment to the Green and Gold? Earning a 1996 Super Bowl title with the Packers launched his devotion to the team and provided memories to last a lifetime.
"(I was) able to hoist that trophy," Mullen said, "and know that I was going to go down in history with some Hall of Famers on that team like Reggie (White) and Brett (Favre)."