GREEN BAY—The backup quarterback position will be a place of sharp focus in Week 2 of the preseason, following a 17-0 loss to the Arizona Cardinals on Friday night.
Graham Harrell got the bulk of the playing time against the Cardinals, replacing Aaron Rodgers on the second series of the game and playing deep into the third quarter. Rodgers' 50-yard pass completion to James Jones provided the only scoring threat for the Packers, and it stalled when James Starks was stopped shy of the goal line on fourth-and-goal from the 2-yard line.
Head Coach Mike McCarthy might've been tipping the Packers' troubles when he was asked on Wednesday if he liked where his team was and, after a long pause, McCarthy bluntly answered, "No." He was just as blunt in his postgame assessment following Friday night's loss.
"Tonight's contest, not exactly where you'd like to start, 0-17, on our home field," he said. "Offensively, obviously, the turnovers. Our ability to take care of the football is something (we) stress. We didn't take care of the ball and we did not take the ball away. You have to take care of the ball and take it away."
The Packers' troubles began when Harrell was intercepted by Patrick Peterson near midfield in Harrell's first series of the game. Cardinals quarterback Carson Palmer then capitalized on the takeaway by flipping a 38-yard touchdown pass to Andre Roberts, who had beaten cornerback Davon House.
A second takeaway, this one the result of a fumble caused by John Abraham's sack of Harrell, was converted into a 14-0 lead in the second quarter when Drew Stanton found Charles Hawkins for 36 yards, and then Jaron Brown for a one-yard touchdown pass. Hawkins beat House and Brown was working against rookie cornerback Micah Hyde.
"We've got a lot of film on a lot of guys. We'll take a hard evaluation in the morning. This is step one. This is where we are," McCarthy said.
One of the evaluations will be made by the Packers medical team on first-round draft choice Datone Jones, who left the game in the first half with an ankle injury. He did not return.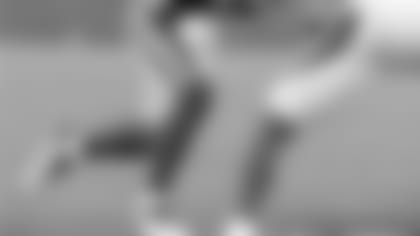 "Datone Jones has an ankle sprain. Tomorrow will be a better indicator," McCarthy said.
McCarthy expressed pleasure at having gotten Young some playing time. Young was signed this past Monday and had only practiced with the team for three days.
"My goal was to give him 10-12 snaps. Just let him go play quarterback. I thought he did some nice things. It was good just to get him out there. He hasn't played football in a year," McCarthy said.
Young completed a pass for seven yards, scrambled twice for 12 yards and was sacked once. It's likely his playing time will be increased in St. Louis, and McCarthy's postgame remarks made it sound as though Young is very much a consideration in the battle for the backup quarterback job.
"I'll be honest with you, the thing about Vince Young is the man is a winner. He fits good into our room, but he's at a disadvantage because he hasn't been here. We'll do a better job of getting him ready for St. Louis," McCarthy said.
"I thought he did an excellent job of keeping us in clean plays. The productivity and sustaining drives is something we have to look at," McCarthy said.
"You never feel good when you don't win the game, but it is the preseason."
Additional coverage - Packers vs. Cardinals