I wanted to call your attention to an article I wrote about Eddie Kotal for the Coffin Corner, for Pro Football Researchers Association members, because I believe Kotal belongs in the Pro Football Hall of Fame.
Thanks, I read the article with interest and appreciate that you shared it with me. First, as a side note, I visited Fargo last fall and stayed overnight maybe for the first time. I have a grandson who started school there and was really impressed with the downtown and the North Dakota State campus.
As for Kotal, I agree with you. He deserves serious consideration for the Pro Football Hall of Fame, especially in the wake of Gil Brandt and Bill Nunn being inducted. When you talk about the pioneers of scouting, Kotal is at the top of that list. In the late 1970s and early '80s, I interviewed – mostly in-person and at length – probably more than 200 former coaches, scouts, GMs and other NFL officials for a book on the history of the pro football draft. The list included then-NFL Commissioner Pete Rozelle; owners including Art Rooney, Wellington Mara and Lamar Hunt; executives including Al Davis, Jim Finks and Tex Schramm; and coaches such as George Halas, Paul Brown, Tom Landry, Bill Walsh. Others were less recognizable names but among the league's first scouts and personnel directors going back to the 1930s. It was a complete enough history of the draft – the title was "Sleepers, Busts & Franchise-Makers" and the late Don Langenkamp was a co-author – that for years after, I received requests from NFL GMs who wanted to buy a copy and give it to a recently hired scout. While I no longer have extra copies of the book, I still have copies of the interviews, all transcribed on a typewriter. For me, working on that book, was an educational experience on pro football unlike anything else I've ever been exposed to.
Anyway, as you noted, Eddie was a fascinating character. Plus, I don't think anyone who was involved in the draft pre-AFL-NFL merger disputed that Kotal was the first, and for many years, the only scout to travel the country for months at a time visiting campuses to watch practice, talk with coaches and trainers, etc. Among others that I interviewed were future NFL executives who got their start with the Rams, including Bert Rose, as well as Rozelle and Schramm; former Rams head coaches who worked with Kotal, Hamp Pool and Sid Gillman; scouts who later worked alongside Kotal; and former fullback Tank Younger, maybe Kotal's most memorable find when he was playing at Grambling. Kotal worked for the Rams from the mid-1940s into the 1960s, and for most of those years, he'd take off in his car at the start of the season and again at the start of spring practice and put close to 40,000 miles on it in a single year visiting colleges. Then on draft day, he'd bring all of his reports and files by the trunk-full into the hotel ballroom, where those in-person drafts were usually held, while other teams were showing up with a handful of college football yearbooks like Street & Smith. Kotal once said that he spent only two days at home over one of his nine-month, nomadic searches for talent. He was fortunate that he worked for an owner, Pro Football Hall of Famer Dan Reeves (not the former Dallas player and Denver coach), who was a draft junkie himself and had the money to pay Eddie's expenses because of the huge crowds the Rams were drawing at the LA Coliseum. But it was Kotal's bird-dogging that led to finds such as Hall of Fame defensive ends Deacon Jones of Mississippi Vocational and Andy Robustelli of Arnold College. "Dan Reeves was the brainchild behind the whole thing," Gillman, who is in the Hall of Fame as a coach, told me. "And Eddie was the first of the scouts who was on the road like a dog, like a real hound-dog, chasing people down." Thanks to Eddie's charm, coaches also might have shared secrets with him that they didn't with others. "Kotal could get along with a tiger," Younger told me. "He was that kind of personality."
There also were two other things that I remember distinctly from those interviews. One was that most of the innovations the Dallas Cowboys were credited with in the post-merger years should have been credited to Kotal; signing track stars and basketball players among them. The other was that several NFL insiders believed the Rams were maybe the only franchise in league history to become a victim of having too much talent. "The Rams had more personnel in 1950 and 1951 than the rest of the league put together," Bucko Kilroy, who played 13 years in the NFL before becoming a longtime scout and personnel director, said in his interview. Beating the drums for Kotal as a hall candidate is certainly a valid cause.
But as for Kotal's time with the Packers, first as a player from 1925-29 and then as an assistant coach from 1942-43, that's maybe worth a footnote. As you've found, his roots in Wisconsin ran deep. Along with his seven years with the Packers, he played college football at what was then Lawrence College in Appleton and also coached at Central State Teachers College (now UW-Stevens Point). But I doubt if the hall would even list him under the Packers as a secondary contributor. For example, Chuck Noll is listed as a coach with Pittsburgh, but not as a player with Cleveland.
Kotal was a good player for the Packers. He was chosen second-team all-pro in 1928 by the Green Bay Press-Gazette, which was the only early all-NFL team selected through a vote of coaches, club officials and writers. And from what I can gather looking at play-by-plays and incomplete stats from that period, Kotal's biggest contribution was as a pass receiver in an era when passes had to be thrown from at least five yards behind the line of scrimmage.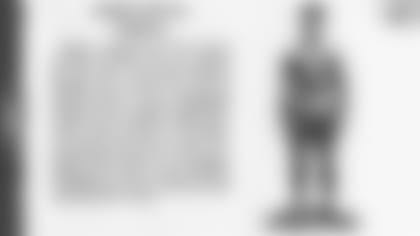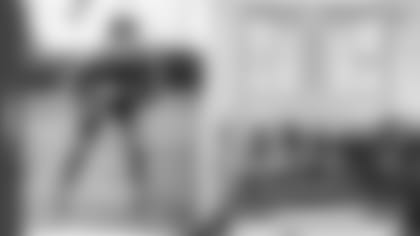 Here again, 1928 was really the only season where Kotal started more than half the games and that was at a time when Curly Lambeau normally started his best 11 players, presumably because of more restrictive substitution rules than in the 1930s and '40s. Overall, Kotal played in 46 games for the Packers and started 28 (22 at right halfback and six at left halfback).
Here's something else to consider: In 1946, the Press-Gazette conducted a poll to pick the first all-time Packers team. Roughly 2,500 people voted, mostly fans, but also Lambeau, George Calhoun and a number of players. The two halfbacks selected were Verne Lewellen and Johnny Blood, both with more than 1,400 votes. Kotal received four votes and tied for 19th among halfbacks. He's not in the Packers Hall of Fame, either, nor is he on the short list of old-timers who still warrant consideration.
As far as your article, the only question or objection I had was your reference to Kotal playing tailback. As I've written before, there was no tailback in Lambeau's offense. Plus, even if one were to use the single-wing terms of tailback and wingback, Kotal was used more like a wingback, although other right halfbacks in Lambeau's offense, including Curly himself and Arnie Herber, were the team's primary passers.
I was wondering if you have any anecdotes about my grandfather, Buckets Goldenberg.
Two things come to mind. One, if Goldenberg had played with any other team besides possibly the Bears, his resume probably would have landed him in the Pro Football Hall of Fame by now. It's just that the Packers – and the Bears – were so dominant during the 1930s and '40s that some of their great players were going to be the victims of fate. The other is that your grandfather might have been the only player in NFL history to switch from playing in the backfield to playing in the line and standing out at both positions.
Don of Portland, who I assume is a close relative, also contacted me about a book he self-published, "Buckets and His Buddies." So my answer here is for both of you.
For starters, Buckets played for the Packers from 1933-45. That's 13 seasons, which was the Packers' record for years of service for 20 years or until Dave Hanner tied it in 1964. It wasn't broken until Bart Starr played his 14th season in 1969. Buckets also was one of four guards on the NFL's 1930s All-Decade team. Interestingly, there were 11 linemen – tackles, guards and centers – named to that team and four are in the Pro Football Hall of Fame.
Of the seven who aren't, four played for the Packers: Bill Lee, a tackle; Buckets and Russ Letlow, guards; and George Svendsen, a center. Based on what I know, Buckets would be the most deserving candidate of those four for induction into Canton. But, then again, my follow-up question would be: Is he more deserving than three other Lambeau-era lineman: 1940s center Charley Brock, 1940s defensive end Larry Craig and 1920s tackle Cub Buck.
On the 11-man, pre-Lombardi all-time Packers teams, those three players, plus Buckets, joined Pro Football Hall of Famers Mike Michalske and Cal Hubbard as consensus choices, although Craig was selected as a blocking quarterback, his offensive position.
For someone who stood 5-foot-10 and weighed 220 pounds, Buckets was a remarkable athlete. As a rookie, he alternated at fullback with future Pro Football Hall of Famer Clarke Hinkle and shared NFL honors for most touchdowns with seven, including a 67-yard interception return. That was one of several key runs by Goldenberg that day, all colorfully described by this Oliver Kuechle line in The Milwaukee Journal: "… his chunky legs working like the pistons of a donkey engine."
Because Hinkle could pass and punt and Goldenberg couldn't, the former got more playing time that year and Lambeau decided that was a waste of Buckets' talent. Thus, a year later, he moved Goldenberg to quarterback, where he served predominantly as a blocking back as Lambeau continued to tinker with his offense following Red Dunn's retirement three years earlier. In 1936, Goldenberg was moved to guard during the season and that was where he played the rest of his career on offense. On defense, he once described his role as a floating guard in a six-man front.
Bill from Hilton Head Island, SC
I am a former high-school football coach. I used to attend the Notre Dame Box clinics in Western North Carolina. Joe Compton of Alabama coached at Pisgah HS. He spread the Frank Thomas Notre Dame Box to his assistants who went to other schools to run it. Compton became good friends with Bobby Dodd of Georgia Tech, so his T plays were Dodd's 90 series. He ran the Direct Power series and the TB Half Spin series of the Notre Dame Box. So six-to-seven T plays and six-to-seven Notre Dame Box plays. Knute Rockne, Thomas, Lambeau, Nobel Kizer, etc., always pulled the play-side guard. Most balanced line single-wing teams (e.g. General Neyland and Red Sanders) kept their play-side guard home, but pulled the backside guard similar to the Delaware Wing-T's FB Lead or 30 series. Do you have any notes on Lambeau's thoughts on this scheme? The Notre Dame Box has a historical niche in Western North Carolina!
Lot of technical expertise there. Thank you for contributing to the dialogue here. Keep in mind that Lambeau made numerous changes to his Notre Dame Box over his 29 league seasons, to the point where George Calhoun – who had played, managed, and coached football teams in Buffalo while in high school and as a young adult – wrote on several occasions that Rockne, if he were still alive, might not recognize Curly's offense.
Again, as I've mentioned, Lambeau didn't have a so-called tailback. More than 40 years ago, Cecil Isbell, who might have been the closest thing to one because of his combined skills and use as both a passer and runner, told me, "I played left half in the old Notre Dame Box." There was a LHB and a RHB, many of them interchangeable and some with an entirely different skill set than others at the same position.
At this point, I've done most of my research on the backs and their changing roles, but I can relate a story about a meeting between Lambeau and Jim Crowley, held in Curly's office in the early 1930s, where they discussed the use of pulling guards. As you know, Crowley played for Lambeau at Green Bay East High School and then was one of Rockne's Four Horsemen.
Crowley, who was coaching at Michigan State at the time, told Lambeau he had been pulling a guard on some new halfback spinners. Lambeau countered: "You can't do it in the pro game, Jim. The opposing center is too smart and the minute you pull your guard, the center will tail through and break up the play."
That said, I have a copy of Lambeau's playbook from the late 1930s, and it included several runs with one pulling guard. With a seven-man balanced line, I assume the position of the blocking back determined the strong side and there were several running plays to both the strong side and weak side where a guard pulled.
Hope that answers your question for now. I've been researching Lambeau's starting lineups, substitutions and play-by-plays for all 339 of his league games in Green Bay. I'm now into the 1930s with the lineups, so I hope to be able to shed more light on this soon in another Q&A.