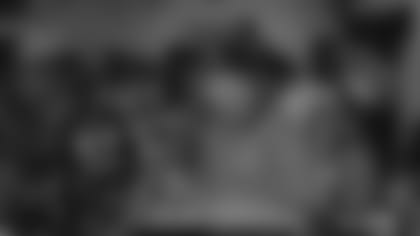 ](/media-center/videos/Lombardi-to-McCarthy/110671b9-380f-4c95-af04-0fb607d36355)
When the GM-coach combination is as good as it gets, so are the Packers.
That's a relatively simple though perfectly logical conclusion drawn when one basic fact is examined: From the time Vince Lombardi left Green Bay until the duo of Ted Thompson and Mike McCarthy joined forces, the Packers won one title.
Eight head coaches, 38 years, one title.
That one was when general manager Ron Wolf and head coach Mike Holmgren led the franchise's revitalization in the mid-1990s. It was a leadership combo that worked, a seasoned pro as head of personnel and a rising star in the coaching ranks.
Lombardi held both jobs, though he got a major assist from the tremendous drafts personnel director Jack Vainisi ran in the 1950s prior to his arrival. Now, Thompson is the personnel veteran who hired an up-and-comer as a coach in McCarthy, the same thing Wolf did with Holmgren.
The rest of the time it's been a series of trials that met with mixed results, whether it was one man doing double duty or two splitting the load. Some eras produced better results than others, and there were close calls in trying to qualify for the playoffs three times in the 1980s and there was a bitter playoff loss in Philadelphia to end the 2003 season. There were also just five winning seasons in a 24-year span from 1968-91.
What on earth went wrong? Plenty, obviously. So without further ado, here's a series of thumbnail sketches, coach by coach, that constitute the passage of time from Lombardi to McCarthy.
In short, Lombardi left his trusted defensive assistant an old team, and when Bengtson also took Lombardi's GM job in his second season, replacing the legends wasn't happening fast enough.
Many of the greats from the five championship squads of the '60s, such as quarterback Bart Starr, offensive lineman Forrest Gregg, receiver Boyd Dowler, linebacker Ray Nitschke, safety Willie Wood and defensive linemen Willie Davis and Henry Jordan, were well onto the back end of brilliant careers. There wasn't enough left in their tanks.
Proof of that may have resided in the way the team started strong in 1969 and 1970, only to falter down the stretch.
The '69 team began 5-2 but lost three straight by a total of just 16 points to fall out of contention. Then the '70 team was 4-2, recovering from a season-opening 40-point loss to Detroit, but dropped six of eight to finish the year. The game one debacle was more a reflection of where that team was headed, losing its last two by a total of 38.
Getting minimal help from a 1970 trade that netted the number two overall pick – Notre Dame defensive tackle Mike McCoy never became the dominant player the Packers hoped for – this era featured one playoff appearance, in 1972, when a 6-1 finish propelled the Packers to the NFC Central crown. It was the team's only postseason trip over a 14-year stretch (1968-81).
The trip was short-lived, though, as the only team to beat the Packers in November and December that year, the Washington Redskins, beat them again in the playoff opener, 16-3.
The success in '72 wasn't sustained in part because Devine the coach had no one resembling a franchise quarterback, and Devine the general manager couldn't find a quarterback, though it wasn't for a lack of trying.
In '72, Devine traded with San Diego to get an extra pick in the first round, the 11th overall, and drafted Jerry Tagge. He started just 11 games in his career. Then, midway through the '74 season, Devine traded away the guts of his next two drafts – first, second, and third-round choices in '75 plus first and second-round picks in '76 – to Los Angeles for a past-his-prime John Hadl.
Tagge and Hadl were two of five on Devine's roulette wheel of QBs over the '73 and '74 seasons, with Scott Hunter, Jim Del Gaizo and Jack Concannon the other three who started multiple games. No quarterback who played a significant amount under Devine posted a passer rating better than 55.5.
Somewhat undressed from the start by the Hadl trade in his efforts to rebuild the team, Starr began making some headway via the draft in the late 1970s. Two '77 first-rounders in Mike Butler and Ezra Johnson bolstered the defense. In '78, receiver James Lofton was the sixth overall pick, and McCoy was traded to net another first-round choice, used on linebacker John Anderson.
In Starr's fourth year, '78, he finally had something, but the Packers crumbled after a 7-2 start, winning just one of their last seven. A 10-10 tie with the Vikings in late November cost them the division title, as Green Bay finished tied with Minnesota in the standings at 8-7-1 but missed the playoffs.
Two other close calls, in '81 and '83, were sandwiched around a playoff appearance during the strike-shortened '82 season.
Getting a second crack as the starting quarterback following a broken leg, Lynn Dickey – acquired in a trade for Hadl in '76 – emerged as the team's most productive passer since Starr himself and helped compensate for the draft whiff on Cal quarterback Rich Campbell in the first round in '81.
With Lofton, tight end Paul Coffman and later receiver John Jefferson to throw to, Dickey began directing one of the league's more explosive offenses, but the defense failed to hold up.
In '83, the Packers scored 429 points, a franchise record at the time. They gave up 439, a mark that still stands. Green Bay won shootouts over Houston (41-38 in OT) and Washington (48-47 in the highest-scoring Monday night game in history) and lost one to Atlanta (47-41 in OT). A 23-21 loss in Chicago on a field goal with 10 seconds to go left the Packers at 8-8, one game behind the final two teams to make the playoffs (the Lions and Rams were both 9-7), and left Starr out of a job.
Another Hall of Famer from the Lombardi era couldn't get the Packers over the hump, either. Gregg's teams were often out of the race early, only to show signs of life late in the year that didn't carry over to the next.
A 1-7 start in '84 was followed by a 7-1 finish, only to lead to a 3-6 start in '85, then a 5-2 finish, and finally a 1-9 start in '86. After the replacement players departed in '87, the Packers lost seven of 10 and Gregg departed, too.
An abysmal 2-12 beginning to the Infante era provided one ray of light – a 1987 10th-round draft choice at quarterback throwing to a 1988 first-round pick. Don Majkowski throwing to Sterling Sharpe was something to watch.
The combination spearheaded a 10-6 record in '89 that included the memorable "Instant Replay" win over the Bears. A playoff berth remained elusive, however, as the Packers lost a division-record tiebreaker with the Vikings for the Central crown and the two NFC wild-card entrants were both 11-5.
Infante never got a chance to progress from there, primarily for two reasons. First, with the second overall pick in the '89 draft, the Packers took tackle Tony Mandarich one spot before the division-rival Lions got running back Barry Sanders. Instead of a major building block, the Packers got a bust.
Second, Majkowski couldn't stay healthy, going down with a shoulder injury in 1990 and a hamstring problem in '91. When Wolf arrived late that year to take over for Tom Braatz, he had replacements for the coach and quarterback in mind.
The irony, of course, is that Majkowski's injury problems ultimately launched the career of Brett Favre on Sept. 20, 1992, and a new era was born.
Holmgren's early years were about developing a young, wild quarterback while Wolf built the rest of the roster with at least a dozen players who are or likely will end up in the Packers Hall of Fame. Three straight playoff losses in Dallas ended promising seasons before back-to-back Super Bowls followed the '96 and '97 campaigns. Then a last-second defeat in the '98 wild-card game in San Francisco became Holmgren's last game.
Many will always wonder what Wolf has publicly regretted, that the Packers didn't get more out of the Holmgren years. The final stages of the Dallas dynasty and the start of Denver's two-year dominance sandwiched seven straight playoff appearances and three consecutive trips to the NFC Championship and limited the Packers to just the one title.
But that one title meant so much.
Three last-minute wins in the first four weeks seemed to indicate Favre still had plenty of magic in him despite Holmgren's departure, but the 3-1 start masked the shortcomings of an 8-8 outfit.
Rhodes' lone year produced a pair of three-game losing streaks – which never happened in a single season under Holmgren – low-lighted by two home defeats on each game's final play. Chicago blocked a field goal attempt to preserve a 14-13 decision and Carolina scored on a quarterback draw for a 33-31 triumph, and the clock just as quickly hit zero on Rhodes.
Like McCarthy six years later, Sherman was a bit of a surprise hire with an offensive background. Unlike McCarthy, Sherman had risen very quickly through the coaching ranks, spending just three years in the NFL and only one as a coordinator before landing a top job.
Taking over as GM in his second year following Wolf's retirement, Sherman became the team's most successful leader to never win a championship. The Packers qualified for the postseason four straight years (2001-04), but glory was denied by the first two home playoff losses in franchise history, a six-interception stinker in St. Louis, and the infamous fourth-and-26 in Philly.
Sherman's only down year turned out to be his last, undone by a rash of injuries and a thin roster damaged by first-round draft misses (Jamal Reynolds, '01; Ahmad Carroll, '04). Thompson oversaw the 4-12 season, when the GM/coach duties were split once again and ultimately decided to hire his own head coach.
Eleven days after Sherman's tenure ended, McCarthy's began.