GREEN BAY – When Gary Westerman pictures Cole Van Lanen, the image that comes to mind isn't one of a dominating high school offensive lineman or an All-Big Ten left tackle.
It's the gangly, fun-loving freshman who blew through the doors of the Bay Port High School weight room every day at 6 a.m. to fill out his 6-foot-4 frame.
Whether it was football, basketball (for a time), or track and field, the kid was working out. As the son of a former WIAA Division 2 shot and discus champion, Van Lanen knew he had the genes to excel in the Pirates' athletic program and was driven to get the most out of them.
And that work ethic left an early impression on Westerman, Bay Port's football coach since 2012.
"He was a skinny freshman who worked his tail off," Westerman said. "So, you knew his future was bright."
Memories like that are what made May 1, 2021, so special for Westerman and the handful of Pirates coaches who watched from the back of the room at Van Lanen's small draft party as Packers General Manager Brian Gutekunst called to inform the former Bay Port and Wisconsin standout that his NFL career would begin minutes away from his childhood home.
As the first of Green Bay's two sixth-round picks, Van Lanen became the first Bay Port alumnus to be drafted into the NFL since Dan Buenning (Tampa Bay) in 2005 and the first Green Bay metro area player to be selected by the Packers since West High School's Bud Keyes in the 10th round back in 1988.
Not traditionally known as a hotbed for NFL talent, the 10-mile radius surrounding Lambeau Field has now produced picks in four consecutive NFL Drafts with Ashwaubenon's James Morgan (2020), and Green Bay Southwest's Max Scharping (2019) and Kahlil McKenzie (2018) also hearing their names called in recent years.
What's more, Van Lanen's former Pirate teammate and close friend, Alec Ingold, is now two years into his own NFL career after going undrafted out of Wisconsin in 2019.
To join Ingold on football's highest proving ground, Van Lanen invested everything he had into the sport. A two-time Fox River Classic Conference Offensive Lineman of the Year, the Suamico native earned a four-star rating by most recruiting syndicates en route to a scholarship offer from the University of Wisconsin.
And he now stands on the precipice of an NFL career, unfazed by the expectations that come with being "the local guy" and focused solely on what lies ahead.
"I just want to be someone that this town can look up to," said Van Lanen after the first practice of Packers rookie minicamp weekend. "A hometown kid that's kind of made it. I'm glad I can be that guy and represent the community well."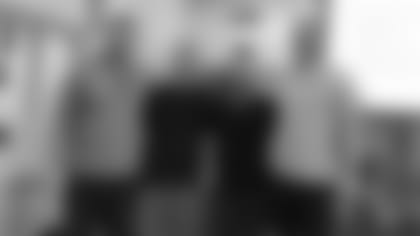 The tall freshman became a well-built sophomore. When Van Lanen reported for offseason workouts at Bay Port in 2013, it was evident the Pirates had found their starting left tackle.
It wasn't just his size but also his explosiveness. He chased the fire. He didn't run from it. If a defender was standing in his way, Van Lanen found a way through him.
"He loved contact, loved contact," Westerman said. "He loved to fly off the football and was extremely physical at the point of attack. When you mix that combination with his size, that's when you have something really special."
The Pirates, quarterbacked by Ingold, went 9-2 in 2013 and 12-1 the following year, scoring 693 points (or 43.3 points per game) in FRCC play over those two seasons.
Bay Port's lone loss in 2014 came at the hands of perennial power Arrowhead in the D-1 state semifinals at Titan Stadium in Oshkosh, a game in which Ingold was playing through a nasty ankle injury he suffered a week earlier against Appleton North.
"That was a really good team," Westerman said. "In that semifinal game, we just got really injured. It was really too bad, but that was a really dominant team, a really good outfit. Obviously, it had two future NFL players on the same field for the same team. That doesn't happen very often."
Before they were future NFL players, however, Ingold and Van Lanen were Wisconsin recruits. That picked up in earnest after Paul Chryst, as head coach, and Joe Rudolph, as offensive coordinator, returned to Madison after three years in Pittsburgh.
During his first month on the job, Chryst offered both Ingold and Van Lanen scholarships. Ingold, a senior already committed to play for Chryst at Pitt, flipped to the Badgers, while Van Lanen let his junior year of high school play out.
During track and field in the spring, Van Lanen achieved one of his lifelong goals when he matched his father's feat of sweeping the WIAA Division 1 shot (62 feet) and discus (183 feet, 8 inches) championships. Two weeks later, he gave his commitment to play at Wisconsin.
"It was huge for us," said Rudolph of landing Van Lanen. "The first thing we noticed is his film. He was a physical blocker.
"As you got to know him, you found a great kid, a great person with a great family that surrounded him – mom, dad, grandparents. And you could see coaches how much they enjoyed being around him."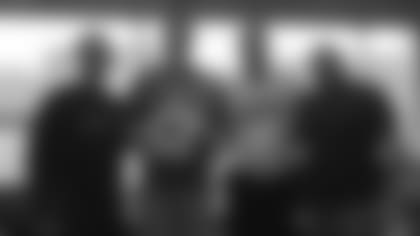 Van Lanen had a strong senior year at Bay Port, earning FRCC Offensive Lineman of the Year honors for a second consecutive year and an invite to the 2016 U.S. Army All-American Bowl.
He redshirted his freshman season in Madison and played sparingly the year after. By 2018, however, Van Lanen had grown into his body and was the "sixth" man on a well-regarded Wisconsin offensive line.
The arrangement called for Jon Dietzen, another Green Bay area product who attended nearby Seymour High School, to start at left tackle but only play about half the game to preserve his body following hip surgery – and that's where Van Lanen came in.
"Cole would come in and he had a really good chip on his shoulder," Rudolph said. "He wanted to prove he belonged in that group and he could be every bit as good."
There was some truth to that. As a sophomore, Van Lanen was Pro Football Focus' highest-rated offensive tackle (90.4). In 2019, when Dietzen took what amounted to a one-year hiatus to deal with lingering injury issues, Van Lanen assumed the full-time starting job at left tackle for the Badgers.
Van Lanen grew in several areas during his time with the Badgers, including to pass protection. One thing he brought from Day 1, however, was tenacity in the run game and it helped him fit right in on a competitive Wisconsin offensive line.
There was one Big Ten game a few years ago where the Badgers called six or seven straight power runs to Van Lanen's side. The opposition surely knew what was coming…and it didn't matter. Rudolph, on the sideline, was grinning from ear-to-ear.
It was around that time it donned on Van Lanen that he might be able to play beyond college.
"You always dreamed of (the NFL) but you know even in high school, I was just wanting to play D-1 football and get my college paid for," Van Lanen said. "And once I accomplished that and knew I was excelling in what I was doing at Wisconsin, that was really when I knew that opportunity and that dream could come true."
His time in Madison came with adversity, as well. In his first full year at left tackle, Van Lanen encountered his own injury issues that year but still started 13 games and earned second-team All-Big Ten honors.
He bounced back during his final collegiate season in 2020, though. While Van Lanen missed his final two games due to injury, the Big Ten coaches thought highly enough of his first five appearances to place him on the conference's first team.
"He went through a little bit of injury going into his junior year and realized, 'Jeez, everything doesn't just come easy.' It's a lot of work to come back off something like that," Rudolph said.
"I think that gave him some really good perspective and he had a heck of a senior year. I think there's always that development you have on your journey and he was a fun one to go through it with because you knew he cherished it."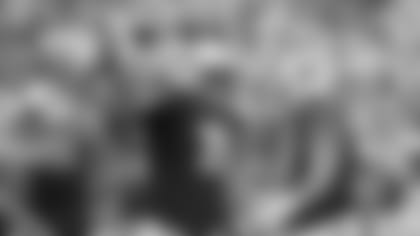 Westerman didn't know what to expect on draft day. Two years earlier, the Bay Port coach anxiously sat an entire day with Ingold and felt for his pupil when he didn't hear his name called.
Ingold eventually signed with the Raiders and everything worked out for the best, but Westerman still hoped for better for Van Lanen, and his parents, Tom and Angie.
"His family is salt of the earth, just awesome people," Westerman said. "They're relationship-based people and they want to share it with other people, which is really cool."
Once Van Lanen determined the "920" number calling him was not the suspected spam his iPhone suggested, relief and jubilation washed over the room when everyone realized it was the Packers.
The call did come as a slight surprise. Westerman and Van Lanen went through various scenarios earlier in the week based on which teams had called him but Green Bay largely stayed off the radar. Until of course, it came time to submit its pick.
"Just the raw emotion of the day was incredible. It was something I'd never experienced in my life," Westerman said.
"How could you ever dream (this) for a Green Bay guy. … This place is different than any other NFL city. We're 11 minutes from Lambeau, on a rough traffic day."
Coincidentally, Van Lanen will be accompanied to Green Bay by Dietzen, who signed with the Packers as an undrafted free agent after rejoining Wisconsin's football team this past year.
Van Lanen attended a handful of games as kid, including a preseason contest between the Packers and Atlanta Falcons in 2006. As he developed into a Big Ten recruit, Van Lanen went from a fan to a student of the game, taking notes of Packers left tackle David Bakhtiari.
He's thrilled to now call the five-time All-Pro a teammate. Much like Bakhtiari did as a rookie in 2013, Van Lanen is more than willing to do whatever is asked of him to carve out his own place in the NFL.
In the aftermath of the draft, Van Lanen estimated he had more than 100 people blowing up his phone. Moving forward, he understands all eyes will be on him as the local kid and it's a responsibility the Packers' guard/tackle does not take lightly.
"I'm extremely excited for the opportunity to play for the Green Bay Packers," said Van Lanen after practice last Friday. "It's something you dream of, and I got to do it today and wear the 'G.' I'm definitely going to keep wearing it with pride and make this town proud, that's for sure."