Evan from Stevens Point, WI
I just read a rumor saying the Packers and Cardinals are looking into a trade. Larry Fitzgerald for Jordy Nelson, Jonathan Franklin and a second-round pick. I'm not buying this rumor even for a second, as it goes against everything Thompson believes in, plus I believe right now Jordy is better than Larry. I am just wondering, where do these rumors come from? How can somebody just make up whatever they want and let it spread like wildfire?
Let's do it. Let's make up a rumor right now and see how far the fire spreads. I'm hearing the Packers are on the verge of a trade for a former PAC 10 tight end who plays for a team south of here. Ready, set, go.
Keith from Lake Geneva, WI
I'm curious on your take of redshirt freshman Jameis Winston? I see a lot of Rodgers in him, with the athletic ability of a Russell Wilson plus the size of a "Big Ben." What's your take on him?
If I had my pick of all the quarterbacks in college football, he'd be my first pick. He has tilt-the-field talent.
Vic, as a fan, I always feel like every player on our team is the best and hate losing them to free agency. I have a lot of respect for the guys who make the decisions about letting those players go. I know the Packers are a strong draft-and-develop team and they're always looking for the next guy up in a game of replacement, but I can't imagine how hard it must be to develop a guy for three or four years, only to see all your hard work pay off for another team that grabs him in free agency. What would you say is the No. 1 deciding factor behind which guy stays and which one walks?
It's all about a player's worth. Is he worth what it'll cost to retain him? Yes, it stings to see a player you've drafted and developed leave in free agency, and good teams with good rosters are always getting fleeced in free agency because they can't keep everybody; it's just that way in the salary cap era. It's almost as though there's a penalty for being good. Do a little research. How many of those players teams lose in free agency turn out to be good signings? How many of them turn out to be regrettable for the teams that signed them? You're right, there's a tendency to overvalue players based on sentiment. Free agency is all about money, and when you replace good expensive players with good affordable players, you get better.
Vic, you mentioned that the Giants, Steelers and Patriots are other examples of draft-and-develop teams, all of which have very stable coaching situations. How important is a stable coaching situation to the draft-and-develop philosophy?
It's important, but I think it's more important that the team's leadership as it pertains to personnel remain intact. That's where the team's philosophy of operation is rooted. As long as that's in place, the general manager will marry a new coach to that philosophy. The problem, however, is that losing coaches tend to get GMs fired, too, and now you have a new administration coming in and the tendency of new administrations is to gut the roster of players that aren't their guys. The development process for those draft classes comes to a grinding halt.
Robbie from Charlotte, NC
Why can't a team kick a field goal on first down and, if they miss, continue trying on the remaining downs?
It can. Other than a fumbled snap, how can it happen? That's the homework assignment for today's "Ask Vic Extra." By the way, don't forget to read "Ask Vic Halftime" at halftime of Sunday night's game in Minnesota.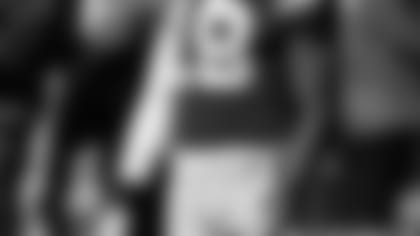 WR Randall Cobb
What makes a receiver more suitable for the slot position?
I like to think of slot receivers as guys that play along the ground. They have the short-area quickness to run through the catch and avoid tacklers and big hits, as opposed to big, long-striding receivers that need to face up on catches or prefer to play high along the boundary. Wes Welker and Hines Ward are classic slot receivers. They're not only quick, play-along-the-ground kinds of guys, they're tough guys that can take a hit. I'm describing Randall Cobb, too.
What did you take away from the conference call with Jennings?
A little sadness. Feelings get hurt in free agency. Rejection is an unkind experience and I understand the bitterness, but it would've been so much better had Jennings just taken the high road. He had a marvelous career in Green Bay. No Packers fan will ever forget his big catch in Super Bowl XLV. All of that will come back some day, but now there's going to be a waiting period for healing to occur. It didn't have to be that way. I wish he had done the ad-in-the-paper thing. Goodbye is the last chance to make an impression.
I'm 17 years old and have watched every snap of every game for the last five years and, just like my dad, I always get anxious and could never relax and watch the games. I've been reading your column for a while and I enjoy your input and now I worry less and see how fun the game of football is. For example, when Flacco hoisted that pass and our safety fell down, in the past I probably would have kicked the wall or done something dumb. Thanks for saving my wall, Vic.
I'm glad this epiphany came upon you at such a young age because you'll be able to fully enjoy football for a very long time. Remember, no matter how upset defeat makes you feel, there will always be another game, and what you're feeling in the present will be replaced by other emotions when the future becomes the present. Be more than a fan of football. Be a connoisseur of the game.
If McCarthy was coaching before the dress-like-a-gym-coach era, what would his outfit be?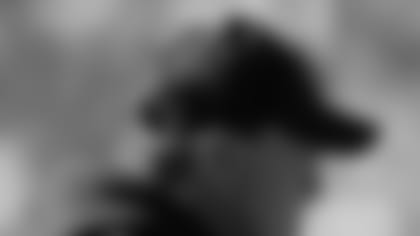 Bill Belichick
I see him as a hat-and-a-windbreaker kind of guy. He wouldn't dress much differently than he does now. Coach McCarthy's trademark is that giant-sized play chart he holds in front of him. Coaching attire becomes part of a coach's personality. Bill Belichick's dirty hoodie, for example. What I don't like about the standard-equipment sideline edict is that it denies expression of personality, and I think we need head coaches to be able to express their personality. They're the face of the franchise. I loved the way Coach Lombardi dressed; it was so him. The same goes for Paul Brown and Tom Landry. Chuck Noll was a windbreaker guy. When he got a little hot under the collar or intense, he'd push the sleeves of that windbreaker halfway up his forearms. It was an expression of his personality. College football allows coaches to dress expressively and I think it's smart. Joe Paterno with the tie and rolled up pants. Bear Bryant and the houndstooth hat. Al Golden and his starched white shirt, tie and rolled up sleeves. Tommy Prothro's door-to-door salesmen look. Johnny Majors' tweed sports coats. John McKay's bucket hat. I'd like to see what NFL coaches would wear if they were allowed to wear whatever they wanted to wear.
Randall from Zarczyce Duze, Poland
I just read your "10 things" column. You wrote, regarding Peterson's attempt at the season rushing title in that final game, "I apologize for writing this, but it would've been better had he scored." No apology necessary. I'm as big a Packers fan as anyone, but I agree. Peterson scoring and getting the record would have been a classic football moment.
I imagined the lights in the Metrodome exploding as Peterson crossed the goal line, sparks falling to the turf. I think I even saw Glenn Close wearing a big hat.
Dario from Novi Marof, Croatia
There was a Croatian American football player called John Jurkovic that played for the Packers and for the Jaguars in the '90s. You were with the Jaguars back then. Can you tell me something about him as a person or as a player?
Jurko was a tough guy from Chicago. He had an unforgettable nickname that good taste forbids me to mention in this column. Jurko played a little dirty. He was good at leg-whipping and such. He got the maximum out of his ability. He was also a great interview because he oozed personality. I loved covering him. I hope he's doing well.
Should Thompson trade for a talented safety? In the playoffs, how will GB win with the other team having a skilled QB?
Apparently, Ted Thompson needs to trade for everybody.
John from Rogers Park, IL
Vic, everybody loves to play GM, but I avoid it mainly because I admit my own ignorance for the nuances of trades and contracts. That being said, how much does luck factor into the success for a GM?
There isn't a GM in the game that won't confess to needing luck. You can have done the best scouting job of all time on a player, but if you're not in a position to draft him, you need a team that will trade with you, and that usually requires being lucky enough to find a team that wants to draft a guy that fits where you are. The Clay Matthews trade is a perfect example. I'll give you another example of that. In 1990, the Steelers traded with the Cowboys. The Cowboys came up and drafted Emmitt Smith, and the Steelers went down and drafted Eric Green. It's where those players fit and both teams needed each other to get to where they needed to be. How lucky was it for the Cowboys that the Steelers had drafted Tim Worley the previous year? They loved Smith but didn't need a running back, so they moved down. The Cowboys moved up, picked Smith and won three Super Bowls with him.
Jeremy from Hattiesburg, MS
I live about two miles from Brett Favre. I'll drive by Oak Grove High School and see if he's warming up his throwing arm. Who's the oldest quarterback to come out of retirement and play and how'd he do?
Steve DeBerg was nearly 45 when he started a game in 1998 for the Falcons. The Falcons lost, 28-3, and DeBerg didn't finish the game. I covered a guy who came out of retirement a few years ago, Todd Bauman. He was 38 when he started a game against the Chiefs and Bauman was outstanding in the game and nearly won it. He literally came to the Jaguars off a tractor.
Vic, you have made the point that despite last year's decent defensive ranking, the Packers defense didn't show up when it needed to in big games. Now their run defense is ranked No. 3 and facing Adrian Peterson. Will stopping him add legitimacy to this ranking?
It absolutely will but, in my opinion, the next level for this defense is doing it in the big late-season and postseason games. We'll know them when we see them.