From 1972-80, the defensive backfield had some consistency with Willie Buchanon, Al Matthews, Jim Hill and Ken Ellis succeeded by Johnnie Gray, Mike C. McCoy, Steve Luke and Estus Hood. My question is this: I know Buchanon and Gray enjoyed very good careers, but were any of the others better-than0-average players given the Packers weren't a good team when they played?
Good point and good question. The first foursome's first season together was 1972 and it played a big part in the Packers winning the NFC Central title and finishing second in the NFL in defense based on total yards allowed. By the way, since Vince Lombardi's final season, the Super Bowl champion 1996 Packers' defense was the only one to finish No. 1. Over those 53 years, only two others finished second: 1993 and 2009. So that 1972 unit is in select company.
Buchanon was a rookie that year, but a special player and a complete cornerback. The next year he suffered a double fracture in his left leg and then broke the same leg again two years later. The first was a grisly injury, but Buchanon was so gifted that he made the Pro Bowl again in 1974 and 1978, while also being a consensus all-pro in '78. If not for the injuries, I believe Buchanon would have been inducted into the Pro Football Hall of Fame. Even playing for bad teams, he would have been the standard by which all other corners were measured during his prime years. To this day, I'm not sure I've seen a cornerback play better than Buchanon did in his first 20 games. No question, Ellis was an above average cover corner, too. Drafted as a wide receiver and converted to cornerback in his first training camp, he wasn't as physical as Buchanon or nearly as good a tackler. But Ellis was fast and a playmaker. He also led the NFL in punt returns in 1972 with a 15.4 average and played at a high level again in 1973 and '74. He played in the Pro Bowl both years. However, in 1975, Bart Starr took over as general manager-coach and decided he was going to cut back on salaries, starting with players that he thought Dan Devine had overpaid. Thus, Ellis became embroiled in a contract dispute, left camp briefly and played out his option. Not surprisingly, his play also suffered. Before the next season, he was traded to the Houston Oilers in the Lynn Dickey deal. Buchanon also played out his option and signed with the San Diego Chargers after the 1978 season. The Packers received a No. 1 pick in return, but his loss was a blow. "Willie is one of the outstanding cornerbacks in the game today, and we genuinely regret our inability to sign him," Starr said at the time. "I'm disappointed we were not able to receive more in compensation, but this was the best offer we could get after it became apparent we had reached an impasse here." Thus, in a span of three years, the Packers lost one of the best corner tandems in the league.
Al Matthews started his career as a cornerback, so even though he didn't have the speed to play there, he had good cover skills for a safety and was a sure tackler until he separated a shoulder during the 1974 season. "A thinking man's player," was how Starr once described Matthews to me. And he was. Smart, a leader and a player who bought into the romance of the Packers. Then, before the 1976 season, they lost Matthews to Seattle in the expansion draft when Starr decided to protect another safety, Chris Arnold, instead. Matthews was crushed. "I had a love affair with the Packers and always looked forward to wearing the green and gold," he told me at the time. The Packers had recently signed Arnold from the World Football League and, therefore, the Seahawks could have selected him in that March 1976 expansion draft. As it turned out, Starr cut Arnold less than a month into training camp. Matthews started for Seattle, but lasted only one year. As for Hill, he played well in 1972 and showed a nose for the ball, but his play fell off after that and he was cut when Gray beat him out for the starting job at free safety in Starr's first year as coach. Gray was a far more physical and aggressive player. In the end, Buchanon, Ellis, Matthews and Hill played together three years, all under Dan Devine.
The cornerbacks in the second foursome weren't nearly as good as Buchanon and Ellis. Little Mike McCoy, as he was called, basically started at right cornerback for seven years. No player lasts that long as a starter in the NFL unless he produces. Was McCoy an average player? Probably. But solid and reliable might be better words. He had average speed, but played smart. He maybe gave receivers too much cushion underneath, but he didn't get beat deep much. Plus, he was a reliable tackler for someone 5-11, 183; and early in his career, he showed flashes as a playmaker. Maybe most importantly, McCoy showed up on Sundays (playing for Packer teams that weren't attractive enough to be scheduled on Monday nights or in other prime times). Until his final season, he had a 96-game starting streak going. Hood, on the other hand, struggled badly in his two years as a starter, 1979 and '80, after playing nickel back as a rookie. Pure and simple, he lacked the necessary quickness, maybe more than speed, to match up against quality receivers. But Hood wasn't as bad as the boobirds who picked on him unmercifully believed. Even after he lost his starting job, he lasted another four years as a third corner. That, alone, tells you he was a good teammate and possessed some redeeming qualities, tackling and practice habits being among them. The better combination was Mark Lee and Tim Lewis, who started nearly 40 games together from just beyond the midpoint of Lewis' rookie year until he suffered a career-ending neck injury three games into the 1986 season. The Lee-Lewis duo was probably better than any the Packers had during the Wolf-Holmgren era, for instance. In fact, they wouldn't rank too far behind the different starting combinations that included Charles Woodson, Al Harris, Tramon Williams and Sam Shields.
As a safety tandem, there haven't been many more physical than Gray and Luke. Gray wasn't Willie Wood, but he was another textbook tackler. He was hardnosed, a quiet leader and also could cover man-to-man despite his speed limitations. His shortcoming was playing the ball. In nine years as a starter, mostly at free safety, he had 22 interceptions. Luke was an enforcer. Big, strong and packed a punch as a hitter. He started with Gray for five years, but the coaches were always looking for someone faster and with better coverage skills. Luke started out at Ohio State as a center and played safety like a misplaced linebacker. In comparing them to their predecessors, Gray was a big improvement over Hill. Gray brought a toughness to the position that Hill didn't. Matthews and Luke were probably comparable, but with a different skill set. All things considered, one thing is certain: The Packers had bigger problems than their secondary during the woeful 1970s and '80s.
When the Pack celebrated 100 seasons of football wasn't it only 99? Didn't they disband and miss the 1920 season?
No, the Packers played two years of independent football, 1919 and 1920, before joining what became the National Football League in 1921. The 2018 season was their 100th.
An uncle of mine, Jack Dalton, is pictured on a Packers team sometime in the early 1920s. I know nothing about his career with the Packers. Do you think you could find any information on him?
This ties in with the previous question. Actually, Dalton was named coach and captain of the Packers before the 1920 season when it appeared that Curly Lambeau might not play. Dalton ran the team until Lambeau returned before the opener against the Chicago Boosters and kicked the game-tying field goal in the final 20 seconds. The score was 3-3. Thereafter, Lambeau resumed his role as captain, but Dalton continued to coach. I sometimes tell people, if I could live through a Packers season before I was born just to quell my curiosities, I might pick 1920. I wrote a fair amount about Dalton and that season for our upcoming book, but I have to admit I still have a lot of unanswered questions. Dalton's son told me that his dad had little use for Lambeau and it sounded like they might have been at odds all season. Dalton started 10 of 11 games that year: four at fullback and six at quarterback. Lambeau started nine: seven at right halfback and two at left halfback. That was Dalton's only season with the team. FYI: I also wrote several paragraphs about Dalton and the 1920 Packers in the book: "Packers Heritage Trail: The Town, The Team, The Fans from Lambeau to Lombardi."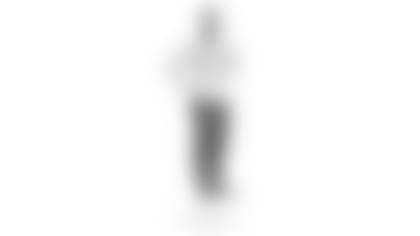 Do you have any information about the Packers conducting training camp at Rhinelander in the mid-1930s? I'm told that they held practice at classic old Sarocka Bowl, former home of the Hodags.
Yes, in 1935, the Packers held their first true training camp – as opposed to just a week or two of preseason practices – in Rhinelander. The Packers left on a bus on a Saturday morning, stopped for lunch at the Muskie Inn outside Elcho and spent a week in Rhinelander. They practiced in front of the old high school and stayed at Pinewood Lodge on Lake Thompson, about four miles east of the city. The last time I stopped Pinewood Lodge was still there. Hate to keep being a tease, but most of the questions I've gotten deal with subjects that I've addressed in our definitive history book and I can't really go into the same kind of detail here simply for practical reasons. But there were some great stories from that camp, including Lambeau bringing his new bride: wife No. 2, the former Miss California.
Ken from Rhinelander also asked about the camp and wondered if the Packers might dedicate a monument to it at some point in the future. All I can say is that there has been some discussion about expanding the Packers Heritage Trail to sites around the state. If that ever happened, Rhinelander certainly would be a prime candidate for a plaque.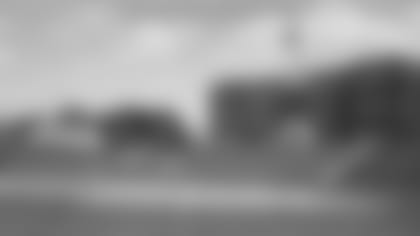 Nick from Vancouver, British Columbia
I'm one of the members of the Russian-speaking community of Packers fans. My question is: Were there players in the history of the Packers with Russian roots?
Packers Hall of Famer Charles "Buckets" Goldenberg was born in Odessa, Russia, in 1911. However, his family immigrated to the United States when he was a young boy and he grew up in Milwaukee. He was a guard and fullback and he played 13 years, longer than any other player of the Lambeau era. I would guess there were other players of Russian heritage, but Goldenberg was the most famous.