When Mike Holmgren left Green Bay, he was basically handed "the keys to the car" in Seattle. Why wouldn't Ron Wolf have had conversations with Mike about additional opportunities in the next few years in Green Bay? Mike could have had the same dual roles eventually given to Mike Sherman. This total sequence of events never made sense to me.
I've had this question in my inbox for two years and I'm still not sure where to start, so I'm simply going to offer some random thoughts. First, retirement is a personal decision and like other life-changing decisions, one I think most people weigh privately and often for a long time before acting upon. Would anyone have "conversations" with a subordinate or boss if they were going to start shopping for a wedding ring or trying to get pregnant? If you were someone's supervisor would you say to them: Why don't you pass on your $32 million job offer because I might retire in two years and, if I do and you keep winning, they might give you my job? More to the point, would anyone ever turn down a $32 million job? So why would Holmgren?
From my own experience, when I was at the Milwaukee Journal Sentinel, I probably started thinking about retirement around age 55 and accepted a buyout with a last-chance health insurance offer about five years later. As I recall, the day of the deadline, I decided to walk in and take it without discussing it beforehand with anyone at the newspaper. Who'd want to work as a lame duck?
Bob Harlan, Ron Wolf and I periodically meet for lunch and I asked them last week about the chain of events before Wolf retired in 2001. Wolf said he sensed a year earlier he was losing his pep on the job and told Harlan it might be his last season. When it was over, he knew it was time. In a business where few people get to do what Wolf did – retire rather than get fired – I think giving Harlan a six-month heads-up was an unselfish gesture.
Look at Bill Polian. Two years after he won a Super Bowl, despite being one of the most successful GMs ever, he was talking to Peyton Manning in the trainer's room about rehab and the club's future one moment and the next moment he was summoned to the boss's office and told he was fired. I know of no one my age who wasn't indecisive as they contemplated retirement, yet look at what talking publicly about it earned Brett Favre.
I'm also curious if you'd want to change the course of Packers history over the past 15 years. What if it meant a GM other than Ted Thompson drafting a player other than Aaron Rodgers in 2005?
The Packers are your passion. To people like Wolf, it's their job. He might have viewed it as his dream job and worked at it as tirelessly and as passionately as anyone, but when he was done the Packers were no longer his concern. That's why I thought Dick Bennett and Bo Ryan were wrong to try and force their successor plans on Wisconsin. The people in charge should be making those decisions, not someone who no longer has a vested interest. When Vince Lombardi was offered the job in Washington, he told nobody in the Packers organization until the deal was done and then couldn't get out of Green Bay fast enough. When it's your livelihood and you're ready to leave, I think most people want to cut ties as quickly as possible and move on to the next phase of their lives, whether they were a millworker, a newspaper sod or an NFL general manager.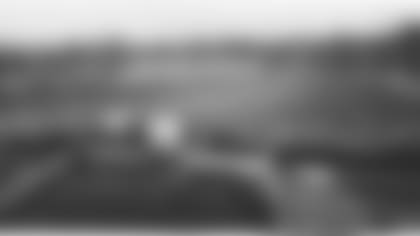 John from Weatherford, TX
I'm now 74 years old and was lucky enough to see many games during the early 1950s at old City Stadium. As you probably remember, the Packers had trouble selling out the old stadium and for a number of years would allow kids to "double-up" with ticketholders. I think it's a great piece of history and would love to see you write a story about it.
Actually, the tradition to let kids in for free or at a reduced rate started at Hagemeister Park.  Shortly after the Packers were admitted to the American Professional Football Association, they announced plans to enlarge the capacity at Hagemeister, but also to create an area at the north end of the field for kids. "There will be a standing room space for the knothole gang, better known as the youngsters, who will be admitted for a cut rate price of admission," the Green Bay Press-Gazette announced on Aug. 31, 1921. It was an ingenious idea. What better way for the smallest city in the league to build and regenerate a fan base?
Once the Packers moved into City Stadium in 1925, kids had several ways to get in free. Ticket-takers would allow them to walk through the gates with adults. If they were alone, police and ushers would turn a blind eye if they tried to sneak in by crawling under, squeezing through or climbing over the fence on the East River side. And a third option was to wait at the back gate on the south side for the players to enter the stadium from a locker room in East High. I've been told it wasn't unusual for 25 to 30 kids to be waiting there for the players to grab them by the hand or pull them tight inside their warm-up coats and smuggle them through the pass gate.
We have a statue, sponsored by the Packers, at the Packers Heritage Trail Plaza in downtown Green Bay, which pays tribute to that tradition. It's a statue of Clarke Hinkle and a young boy walking hand-in-hand, and the title of the adjoining plaque reads,  "Clarke Hinkle Tugs at a Young Boy's Heartstrings." I think that's the tradition from yesteryear, which best compares to the bike-riding tradition of today. Once the kids were inside City Stadium, they could share a seat with a parent – doubling-up as you called it -- or sit in the grass at the back of the end zone.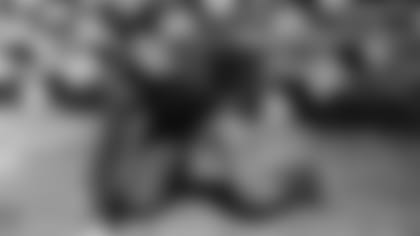 My father grew up on the west side of Green Bay and as a boy he said when he and his chums would play football in the park, Clarke Hinkle would join them when he got home from practice. I love this story. It shows the players felt a special kinship with the community. What else can you tell me about this all-time great?
Prior to Favre, there might not have been any Packer more respected by his teammates than Hinkle. Hinkle not only was a great player, but also tough as they come. Mike Michalske, who played with the Packers from 1929-35 and again in 1937 and was inducted into the Pro Football Hall of Fame in its second class, said in 1977 Hinkle was the best Packer ever. I consider that to be one of the most instructive opinions ever on the subject of the greatest Packers player of all time. Michalske played with Johnny Blood, Cal Hubbard and Verne Lewellen on the Packers' three championship teams from 1929 to 1931, played after that with Arnie Herber, Hinkle and Don Hutson, and then lived in the Green Bay area and followed the Lombardi Packers. In other words, Michalske might have been the only eyewitness to have essentially followed the careers of every Packer in the Pro Football Hall of Fame except for James Lofton, Reggie White and Favre.
To your dad's story, I sense Hinkle was a fan favorite, as well. I've been working on a project where we'll be posting new bios on every Packers Hall of Famer. While it's slow going because of the research involved, if you can be patient, it shouldn't be too long before you'll be able to find more about Hinkle on our website and in the Packers Hall of Fame.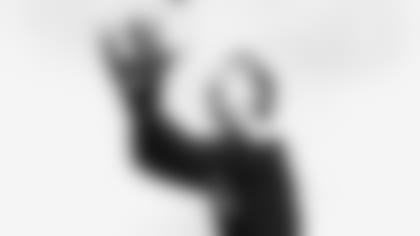 I'm relatively new to learning the history of the Packers and your column has been fantastic. My question is about Don Hutson and his career stats. Currently, he's tied for ninth in receiving touchdowns. His career ended in 1945, well before the NFL was a pass happy league. How did Hutson manage to catch so many TD passes?
Welcome and thanks. There's no team in pro sports with a greater history than the Packers. Maybe the Yankees, Canadiens, Celtics and a couple others have won more titles, but nobody has a backstory to compare to the Packers.
Hutson not only shattered the record for touchdown catches, but also held 19 NFL records, in all, when he retired in 1945. He was a one-of-a-kind player. What I mean by that is he played most of his career when players were forced by the rules to play both ways and up to 60 minutes a game, but he also was in a class of his own among his peers. When players went both ways, they typically played the same positions on offense and defense. Thus, for the first four years of his career, Hutson played offensive and defensive end at 6-1 and 183 pounds. He played a yard from the left tackle in the Packers' Notre Dame Box offense except on some of Curly Lambeau's special plays and he was part of the interior line on defense.
In other words, he had the skill set of a wide receiver, but played tight end and a position on defense not unlike what Reggie White played, except it was part of a five- to seven-man line rather than four. If you look at the sizes of the Packers' other ends during Hutson's career, they were either stocky– 6 feet, 215 maybe – or more the strapping 6-3, 215, type. In essence, they were better fits for the dual positions. However, Lambeau could afford to play Hutson for two reasons. One, during Hutson's era there were only two other players, Blood and George McAfee, who could turn a game around as quickly with one play. And, two, the Packers relied on their passing game more than anyone else. In Hutson's time, the Packers had the best long passer in the game in Herber and then maybe the best all-around passer in Cecil Isbell.
Also things changed in 1939 when the Packers added Larry Craig, one of the most underrated players in their history. He was a blocking quarterback on offense and a perfect fit to play defensive end, which allowed Hutson to move to the secondary when he was on defense. As a DB, Hutson intercepted 30 passes in his final six seasons. He also kicked extra points.
There's no question, Hutson not only dominated the game for 11 seasons as a receiver, but also revolutionized it. Once the substitution rules were relaxed during and after World War II, others followed with a similar skill set, starting with ends like Elroy Hirsch and Dante Lavelli. But because there was nobody else like him when Hutson played, he still holds a number of NFL records for consecutive years of domination. Eight of his records might never be broken: Most seasons leading the league and most consecutive seasons leading the league in catches, receiving yards, scoring and touchdowns.
Can you give a sense of Don Hutson's celebrity during his Packers playing years? And is their a current player or situation that closely resembles Hutson's fame?
Let's not forget, Hutson played before the age of television and when anything over 25,000 was a big crowd. So times were vastly different. Plus, pro football was a secondary sport to baseball, boxing, college football and horse racing. In light of all that, I don't think one can compare his situation to any player today. In my previous answer, I explained how Hutson was a one-of-a-kind player. As a result, he certainly garnered his share of publicity, especially in the big-city newspapers of the day. But former Packers historian Lee Remmel used to tell me Lambeau was the leading celebrity of the 1930s and '40s Packers, much like Lombardi was in the '60s.
In another previous answer, I pointed out how Michalske rated Hinkle better than Hutson, and he wasn't the only one from that era who did. Hutson was a specialist, who averaged four catches a game. Hinkle was a 60-minute star who could physically whip Bronko Nagurski or any other player of his time. That was the standard by which players were judged back then. Hutson was a liability as a blocker and often as a defender, but history has been kinder to him than Hinkle because most writers and others base everything on numbers today. It wouldn't matter if every Packer who played with both thought Hinkle was better than Hutson, some stat geek would tell you that couldn't be.
"(Hutson) took a fearful beating," Isbell once said. "Don lasted 11 years, but I don't think he would have survived more than a couple if the Packers had not latched onto Larry Craig." Moreover, the offenses of the day actually prevented Hutson from having an even bigger impact. "I'd like to see Hutson playing now," Carl Mulleneaux, who played end with him for five years, said in 1958. "When Don played in the old days, he was close to the line and he'd have to break away from defensive ends and linebackers, and they really worked him over before he could get away. And he'd still get out there. Well, now, they'd play him wide – out in the open spaces. He'd have a picnic."
Hinkle was a fierce competitor. Hutson took a much more relaxed approach to the game. Teammates, for example, talked about how one of Hutson's favorite ploys was to go half-speed to lull opponents to sleep before turning it on when his number was called or in the midst of a play. Also, unlike Hinkle, Hutson kept his distance from teammates and fans alike. "Don has a natural reserve which acts as a shield to prevent him from being followed by adoring kids," Arthur Daley of The New York Times wrote in a story titled, "The Wizard of Green Bay," which appeared in Collier's magazine in 1944. "… His fellow players find it hard to warm up to him, too. In an aloof sort of way he was what might be described as 'one of the boys' when he was just a $175-a-game athlete but once he achieved greatness he drew apart until he is what the lads in the trade call 'a loner,' a man who travels alone."