CANTON, Ohio – Growing up in Detroit in the 1960s, Rick Gosselin can remember watching Jerry Kramer leading the way on the famous Packers sweep and dominating his hometown Lions.
Some 50 years later, it was Gosselin leading the charge, so to speak, on the both the Hall of Fame's senior committee and full selection committee to get Kramer enshrined in Canton, which is finally happening this weekend.
"There was a growing sentiment he was the best player not in Canton," Gosselin said in an interview with packers.com on Friday in the Hall of Fame's enshrinement weekend media center. "There was a historical void with him not in Canton.
"I think the Hall had a credibility question that Jerry Kramer was not in. I think we've resolved that."
Gosselin is currently with the Talk of Fame Network and was a longtime NFL writer and columnist for the Dallas Morning News. He's been a Hall of Fame voter for more than 20 years.
He never saw Kramer play in person, but he described a "vivid memory and picture" from his youth of watching Kramer and Fuzzy Thurston in front of Paul Hornung running the Packers sweep. "It had to haunt defensive players," Gosselin said. "It haunted us fans that weren't Packer fans. It destroyed Detroit."
The credibility issue he mentioned stemmed from the fact that it was none other than the Hall of Fame selection committee itself, in the late 1960s, that chose Kramer as the lone guard on the NFL's 50th Anniversary Team. The committee also chose him for the 1960s All-Decade Team.
Yet, with Kramer a finalist for the Hall of Fame seven times in his first eight years of eligibility (1974-81), he wasn't voted in. He also didn't make it as a finalist in '84, '87, or '97, the first time the senior committee pushed him forward.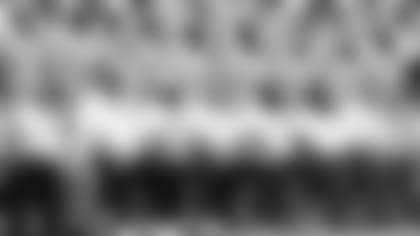 Gosselin helped to get Kramer's candidacy another look in front of the senior committee, knowing it would be his last shot. With the senior committee naming Kramer a finalist again, Gosselin then gave the presentation on Kramer to the full selection committee on Super Bowl weekend back in early February, and 50 years after Kramer's retirement, the vote finally went his way.
For all the speculative reasons behind Kramer's repeated denials over the years – his books supposedly rubbed the media the wrong way, or there were too many Lombardi-era Packers already in Canton – Gosselin might have discovered another one while doing research for his presentation this past winter.
"I looked back, and this committee did not enshrine any guards," Gosselin said. "During the window of Jerry Kramer's eligibility, it enshrined one guard, Eugene Upshaw, and I think that was the last year of Jerry's modern-era eligibility.
"It wasn't just Jerry Kramer. We were not putting guards in. This committee has always favored players with stats – catches, passes, sacks, interceptions – and Jerry was a guy that didn't have stats."
That didn't satisfy Gosselin, obviously, and he's grateful at last to be able to pass the mantle of "best player not in Canton" to someone else (for the record, he believes it's now Johnny Robinson, the Kansas City safety who, thanks to the end of Kramer's long wait, is the only 1960s All-Decade Team member not enshrined).
A five-time All-Pro and a key player on all five of Vince Lombardi's championship teams, Kramer is most famous for his block on the game-winning quarterback sneak in the Ice Bowl.
But Gosselin points out another title-winning performance that often gets overlooked in retrospectives on Kramer's career, in part because, fittingly, he lost another media vote.
"That (1962) championship game in New York with the very windy conditions, he kicks three field goals and an extra point," Gosselin said. "They win 16-7 in (Yankee) Stadium. Ray Nitschke is the MVP and not Kramer.
"We had him on a radio show and he said, 'That's the difference between being a guard and being a middle linebacker. They get the car, and I get the game ball.'"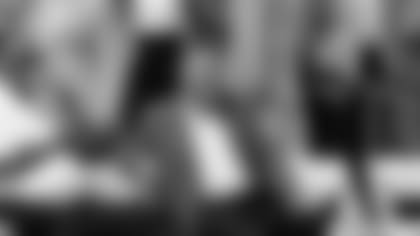 As for the chances of other Packers getting into the Hall of Fame in the coming years, Gosselin sees both safety LeRoy Butler and receiver Sterling Sharpe moving closer.
Previously, Butler has reached the semifinalist stage – when the annual list of candidates is pared down to 25 – but has advanced no further. His 38 career interceptions combined with 20½ sacks helped change the safety position.
Gosselin feels the committee's actions on fellow safeties, with Kenny Easley getting in last year, Brian Dawkins this year, and Ed Reed presumably next year, is a signal Butler's time is coming.
"I think Butler's got the best shot," Gosselin said. "He was a first-team all-decade player (in the 1990s). There's only seven first-team all-decade players not enshrined in Canton. That's a rubber stamp. If you're a first-team all-decade guy, you're going to get a bust in Canton.
"I think the window is open for LeRoy."
The induction last year of running back Terrell Davis, who like Sharpe had his career shortened due to injury, could get the Packers receiver another look. Gosselin confessed, though, there's a growing logjam of receivers under consideration because of all the lofty numbers they're putting up in football's current age.
In his fifth NFL season, in 1992, Sharpe set the league record for receptions in a season with 108. He broke it the next year with 112, but only played one more season before a neck injury forced him to call it quits.
"Sterling Sharpe was the Jerry Rice of his era," Gosselin said. "He was doing things receivers weren't doing in that era. I think he is a Hall of Fame-worthy player.
"The shortness of his career is the reason he's not in, but when you let Terrell Davis in with three Hall of Fame seasons, then you have to look at guys with the shorter careers. I think that's going to benefit Sharpe.
"I think both Butler soon and Sharpe eventually will become finalists."
Former Packers G Jerry Kramer will be enshrined into the Pro Football Hall of Fame this weekend. Photos by Frank Rippon, AP, Laughead Photographers, Stiller-Lefebvre Collections, Evan Siegle & Matt Becker, packers.com