Cliff Christl started gathering oral histories with former Packers and others associated with the team in 2000 and will continue to gather them as Packers historian. Excerpts from those interviews will be periodically posted at *www.packers.com*
Ken Ellis started every game at cornerback for the Packers from 1970-75 and was inducted into the Packers Hall of Fame in 1998. Drafted as a wide receiver out of Southern University in the fourth round in 1970, Ellis was moved to cornerback before the start of his rookie season. He was the Packers' left cornerback in 1970 and '71, then moved to right cornerback in 1972. He was named Associated Press All-Pro in 1972 and was selected to the Pro Bowl in 1973 and '74. In 1972, he was on the last Packers team to play Washington in the playoffs prior to last week. (Photo thanks to Vernon Biever)
On moving to cornerback after playing strictly offense in college: "The first couple weeks I was on the offensive side as a wide receiver behind Carroll Dale. That particular year, Al Matthews also was drafted by the Packers as a safety and a corner. He and Mike McCoy and Rich McGeorge were in the College All-Star camp. I remember Coach (Phil) Bengtson calling me into his office and basically giving me the option of staying on offense and being a backup or the possibility of moving to defense and starting. That was (the year) they traded Herb Adderley to Dallas. I chose the latter and moved to defense."
On the reaction of the players when Dan Devine took over as head coach in 1971 and showed University of Missouri game films during a team meeting:"It was like: What is this all about? We couldn't believe what we were watching. Why is he showing us films on Missouri?"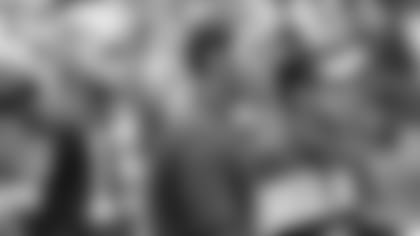 On the Packers' first minicamp under Devine: "It was in Arlington, Texas, like in March or around that time of year. At that time, nobody is in tip-top shape or ready for the season. I remember at the end of the minicamp, he told us we were the worst conditioned football team he had ever been associated with and we better come ready for camp in July. Yeah, we might be the worst conditioned team, but this was like March." (Photo thanks to Vernon Biever)
On the Packers winning the NFC Central Division in 1972, their first title since 1967, Vince Lombardi's final season:"'72 was a magical year for us. We felt we had what it took to go all the way. That's why we were so upset with what took place in the playoff game against Washington. Then we came back the next year with basically the same team and they started breaking it up. But we felt in '72, we had the ingredients, the chemistry and the talent to take it all the way."
On the Packers' defense, which ranked second in the NFL that year after finishing 13th the year before:"We got Jimmy Hill from San Diego. Willie (Buchanon) came in as a rookie and started. We had several guys on the defensive unit who had been there for several years. We were getting better and we just kind of put it all together in '72."
On how Buchanon as a rookie compared to other young cornerbacks he has seen over the years:"Next year will be my 20th as chaplain for the LSU football team and I was there when Patrick Peterson came along. Also the Honey Badger (Tyrann Mathieu). Patrick Peterson has tremendous ability and reminds me a lot of Willie Buchanon. They both were physical. Good athletes. Good ball skills."
On defensive tackle Bob Brown, a Pro Bowl choice in 1972 and the anchor of the Packers' No. 2-ranked run defense: "Big Bob Brown. He and Mike McCoy were two wide bodies. They could clog up that middle. Back in those days, I don't remember there being a weight room. (Brown) was strong. I think it was just a lot of natural strength. Most times, he demanded a double-team block to keep him out of the play."
On Brown, signed as a free agent in 1966 after playing two seasons with the Wheeling Ironmen of the Continental League, and his chronic weight problems that kept him from realizing his potential:"He always had a problem with his weight and sometimes coming into camp out of shape. But once he got in shape, he was a hell of a player."
On how good Brown might have been if he had watched his weight and stayed in shape:"He could have been one of the best to play the game. That era was a lot different. We didn't have the things the guys have now like health and nutrition. Weight training. We didn't have that. A lot of the guys had to work during the offseason."
On right outside linebacker Fred Carr, the other Packers' defender selected to the Pro Bowl in 1972: "Oh, Freddie Carr. Run like a deer. Big. Fast. Athletic. He was a good one."

On playing behind Carr on the right side: "I knew Freddie was going to clean out everything in front of me. He said, 'Man, you just take care of the pass. I'll take care of the run.' For that time, he was good-sized (6-5, 235) for a linebacker."
On his choice for most underrated player on the 1972 defense:"Probably Al Matthews. I don't think he got the kind of recognition from the media and what have you that he deserved. He wasn't a big strong safety, but he'd hit you. He'd knock your head off. He was tough."
On the Packers' 16-3 playoff loss to Washington when the offense was stymied by Coach George Allen's five-man line: "I thought we could have beaten them. The problem was Coach Devine. Bart (Starr, then quarterbacks coach) had plays called against that five-man front and Coach Devine would change the plays."
On what he thought of Devine:"He was the kind of coach who wanted all the accolades. He wanted credit for everything. He was something else."
On how the Packers won their division if so many players lacked respect for Devine:"Because we were playing for ourselves, not for him. We knew we had the talent to do what we did. Yes, (we talked) in spite of what's going on, in spite of this man, in spite of things he may be saying or doing or not doing, we're going to go out and win for us. It's not about him."
On the offense, built around MacArthur Lane and John Brockington:"Awesome tandem of running backs. Mac was not only a tremendous blocker and pass catcher, but he also was a tremendous runner. And what can you say about Brock? First back to have three consecutive 1,000-yard seasons (in his first three seasons)."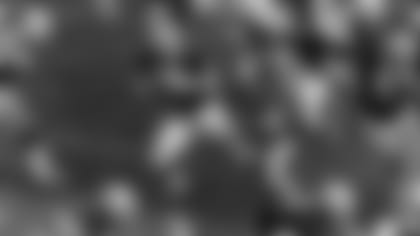 On quarterback Scott Hunter, who led the Packers to a division title with a 55.5 passer rating and only six touchdown passes: "He didn't have the strongest arm. He wasn't the most fleet of foot. But he was a field general. He could manage the game, get the offense in the right play. He didn't turn the ball over. He was good for us. He was good for what we were asking him to do."
On whether he thought Hunter could have been the team's answer at quarterback if the Packers had stuck with him: "I think he would have. He was that type of quarterback – he didn't rest on his laurels. He was always studying and getting himself prepared to do better. Yeah, if they had stuck with him, I think he would have ended up being a winning quarterback."
On the Packers beating Detroit and Minnesota, the other two teams battling for the division title, by a combined score of 56-14 in back-to-back, late-season showdowns in 1972:"I thought we were playing tremendously well. We were jelling. We were peaking at the right time. That's why we thought going into the Washington game that we had every chance to win it. We should have won that game. If you look at it, we would have ended up playing against the Dolphins in the Super Bowl that year. And we had beaten the Dolphins in the preseason that year. That was the last game they lost before going 17-0."
(Note: If the Packers had beaten Washington, they would have had to beat Dallas the next week in the NFC championship to advance to the Super Bowl. Dallas lost to Washington, 26-3. The 1972 Miami Dolphins actually lost two preseason games: One to the Packers, 14-13, on Aug. 12 and another to Washington, 27-24, on Aug. 31.)
On Dave Hanner, Packers defensive coordinator from 1972-79:"I think most of the guys who played for him liked him. He was tough. He was old school."
On the fallout after Devine fired Don Doll as secondary coach following the 1973 season: "Don Doll was our man. We loved him. He was like a father figure to us. We had a tremendous relationship with Coach Doll. He was an excellent coach. He was a stickler for techniques. He was a stickler for film study. He was more than just a coach. He was more than just about football. I remember that year, '72, because of our winning and the playoffs, we spent Christmas in Green Bay and the secondary spent Christmas with Coach Doll and his family."
On Billy Kinard, Doll's replacement as defensive backs coach:"I don't think he got the respect he wanted. Coming from college, I don't think the players respected him."
On whether the players were aware of the split on the coaching staff between the pro-Devine and anti-Devine factions: "You could sense some of that. Not only were the players not always in tune with what Coach Devine was doing, but a lot of the coaches weren't, as well."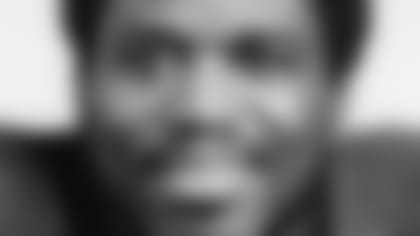 On the barroom confrontation in 1974 between Matthews and special teams coach Hank Kuhlmann that spilled over into the bar's parking lot: "I don't recall what the deal was. I just remember Al beat him with a tennis racket."
(Note: Matthews allegedly took a swing at Kuhlmann with a racket, but missed.)
On 1974, when the Packers finished 6-8 and lost their final three games to three opponents, none of which finished over .500, by a combined score of 53-23: "There was a lot of turmoil with players, players with coaches, coaches with players and coaches with coaches. There was a lot of division."
On whether players actually considered boycotting the final game in Atlanta in protest of Devine and to force management to fire him: "There was some friction there and it just escalated because we were losing and got to the boiling point. I think some players were serious about it. They wanted a change. I don't know how close it came to happening, but I think they were sincere in their conversations. I think it was guys getting together and talking. I don't think there were any formal meetings that I was aware of."
On outside linebacker and future Pro Football Hall of Famer Ted Hendricks' one season with the Packers, in 1974, when he blocked seven kicks and intercepted a team-high five passes:"He was a monster. He just made plays. If you followed his career, he was always that type of player. He was always around the ball, always making plays."
On Ellis' playing out his option over a bitter contract dispute and being traded to the Houston Oilers as part of the Lynn Dickey trade:"I was asking for more money. They were telling me I was too young to make that kind of money. I was saying, 'I've been all-pro. I deserve it.' In retrospect, I wish I had done things differently. I think I was asking for 60 grand."
On whether he liked playing in Green Bay:"Yes, I did. I came from a small town myself and being in a city like Green Bay was right down my alley. It was the only thing in town. Everybody knew you were a Packer and they loved you. A small-town community. Friendly people. Of course, cold weather, too. That's why we hurried and got back down to the South during the offseason."
Ellis, 68, lives in Baker, La., a suburb of Baton Rouge. While he retired after spending close to 30 years as a minister at Bethany Church, he's still active as chaplain for the Louisiana State and Southern University football teams. The excerpts above were taken from interviews conducted in 2004 and last week.
For more of Cliff Christl's historical perspectives, click here.* *