Once in awhile when I'm talking to friends about the Packers I mention that when I was a young lad, I sat in the kids' section, the northeast corner, of what was then City Stadium and is now Lambeau Field. They don't believe me. I believe it cost 50 or 75 cents a game and I think I sat there until I was about 13. Am I right or wrong?
Yes, there was a kids' section and when new City Stadium (now Lambeau Field) opened in 1957, the cost of a single-game ticket was 75 cents. My parents purchased a season ticket for me the first year. Total price for that season ticket: $2.25! That was for three games, the number of home games the Packers played in Green Bay. When ticket sales were launched, the Packers announced Sections 7 and 9 would be designated as student sections. As it turned out, Sections 5 and 7 became the kids' sections, but I don't know when or why it changed from Section 9 to Section 5. Gary, as you know, it was roughly a 32,000-seat stadium back then and it wasn't a complete bowl. The end zone sections reached only ground level. I couldn't find anything in writing, but my memory is the seats were supposed to be for kids 12 and under. At the beginning, at least, I also think people honored the rules. But I don't know if they were ever strictly enforced and as time passed, I think maybe an increasing number of fans other than kids sat there. Mark Wagner, our director of ticket operations, tells me the last year of the kids' sections was 1984. The seats cost $6 apiece and the age limit was 16. What are now Sections 105 and 107 were converted to adult seating in 1985.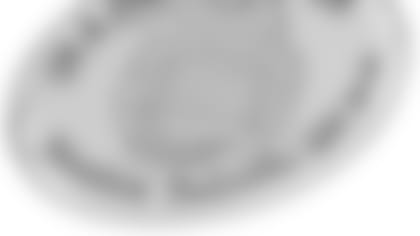 I recently came across a pin at an antique shop from the Sept. 29, 1957, stadium dedication. Have you seen these before?
Yes, I still have mine. It reads: "I'M A PACKER BACKER," across the top; and "Stadium Dedication Sept. 29 57" along the bottom. Between the two lines there was a sketch of the new stadium. When it was determined that weekend festivities, including a farewell to old City Stadium on Saturday and the dedication of new City Stadium on Sunday, would cost $10,000, several local organizations gathered in the Terrace Room of the H.C. Prange Co. department store and decided to sell the badges to cover the costs. In July, it was announced that sales would be launched about August 15 and the goal was to sell 10,000 badges. The price was $1 for adults and 50 cents for children, and the pins could be used for admission to the Saturday ceremonies at the old stadium. Jerry Atkinson, co-chairman of the stadium dedication committee, also presciently predicted that they "will be a wonderful souvenir."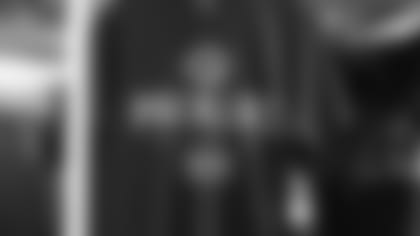 As someone who cares about Green Bay Packers history, I'm so glad to see the email blasts from the Pro Shop that the new merchandise at last has the team's correct founding date! I've griped to you before, only because I thought you might understand why it irked me so much. Thanks for all your work.
Yes, the Pro Shop now has merchandise with 1919 on it, the year the Packers were founded. Credit Peggy Prebelski, our director of retail operations. She tells me all new products going forward will have the 1919 date. Also, kudos to you. My contention is that the best fans are those who serve as stewards of the franchise's history.
I stumbled on to this heading: September 9: Green Bay 28, Fort Atkinson 7. Could you elaborate? I was born in Fort Atkinson and lived there most of my life.
Fort Atkinson, as you may know, is a stop on this year's Packers Tailgate Tour. The game was played Sept. 9, 1934, at Green Bay's City Stadium. It was the Packers' only exhibition game that year and their opponent was the Fort Atkinson Blackhawks, members of the Tri-State Professional Football League. The Blackhawks were a formidable semipro team composed mostly of former University of Wisconsin and state college players. Two weeks later, the Philadelphia Eagles played at Fort Atkinson and won a relatively close game, 23-10. In 1933, Fort Atkinson played the Boston (now Washington) Redskins and the St. Louis Gunners, who joined the NFL a year later. In the game you asked about, the Packers substituted liberally and played some backups, but Arnie Herber started at left halfback, and two other Pro Football Hall of Famers, guard Mike Michalske and fullback Clarke Hinkle, saw at least spot duty. In truth, that was the second time the Packers and Blackhawks squared off. After the Packers had won the 1931 NFL championship, the players formed a barnstorming team and beat Fort Atkinson, 21-2, in a game at Janesville. The Green Bay Pros as they were called beat the Ische Radios of Milwaukee on Saturday afternoon December 12 at Borchert Field and then beat the Blackhawks the next day. Nine Packers Hall of Famers played in the game at Janesville and two Pro Football Hall of Famers started, halfback Johnny Blood and Michalske.
Eric from Turners Falls, MA
My dad was a Wisconsin journalist. He's the reason my sons and I are Packer fans. One story I remember him telling is that a light tower once fell on Ray Nitschke during practice, and he was upset everyone made a fuss about it. Can you please elaborate?
On Sept. 1, 1960, during a morning practice on the South Oneida Street Field, a 25-foot photographers tower fell on Nitschke during a thunderstorm and punctured his helmet. The steel structure weighed an estimated 2,000 pounds and a bolt that held the piping together opened a half-inch hole in Nitschke's helmet and stopped just short of his skull. Nitschke also was pinned under the tower. The tower was knocked over by a wind gust as the storm rolled in. Most of the players had taken off their helmets and shoulder pads, but Nitschke had just put his helmet back on and that probably saved his life. At that point, Nitschke was still a backup to starting middle linebacker Tom Bettis.
Excellent piece on the Packers' great quarterbacks. Needless to say, if you've had great quarterbacks you also must have had some outstanding receivers. It started with Don Hutson. Even in the 1950s, when times were tough, we had Billy Howton and Bob Mann. The sixties gave us Carroll Dale, Boyd Dowler, Max McGee. Was there a better receiver in the 1970s than James Lofton? Favre had Driver, Sharpe, Freeman, Brooks; Rodgers had or has Jennings, Jones, Nelson, Cobb. I don't think there's a team in the NFL that could come close.
You raise an interesting question. Let me say first, as a former member of the Pro Football Hall of Fame selection committee, I think more borderline candidates have been inducted into Canton at the wide receiver position than any other and it's only going to get worse with the outrageous numbers that even unexceptional receivers are putting up today. During my 13 years on the committee, eight receivers were inducted and I voted for only four of them. That said, the list of very good receivers over the history of the NFL is endless. There are now 25 modern-era wide receivers in the hall and seven pre-modern era ends, and I would rank both Hutson and Lofton in the top 10. I'd say the next best franchise duo would be San Francisco's Jerry Rice and Terrell Owens, a finalist this year for the first time. Also included in my top 10 would be Otis Taylor, even though he's not in the Hall of Fame, and Randy Moss, who will be eligible in two years. Obviously, if Calvin Johnson stays retired, he'll also replace somebody in my top 10. Raymond Berry, another of my choices and maybe the ultimate authority on wide receivers, has told me he thinks Howton should get a serious look from the hall's senior committee. Berry knows infinitely more about wide receivers than I do, but I think there are other Packers in the senior category who are more deserving. I don't think Sterling Sharpe played at a high enough level long enough to be a Pro Football Hall of Famer. Next on my list of Packers greatest receivers were Dale, Dowler and McGee, but I struggle to separate the three. Of the more current receivers you mentioned, other than Sharpe, the only one who was even an Associated Press All-Pro was Antonio Freeman, and he was selected once. All-Pro, by the way, means first team. At this point, I think the Hall of Fame has it right: Hutson and Lofton were clearly the two best receivers in Packers history and the two deserving of having their busts in Canton.
I have long enjoyed your work. One odd sort of thing about the fine defensive backfield of Green Bay's championship teams of the 1960s was that all four starters ended up there. Herb Adderley was a running back at Michigan State. Bob Jeter was a running back at Iowa. Willie Wood was a quarterback at Southern Cal. Tom Brown was a baseball player before coming to Green Bay. Yet collectively, they formed what I think is the best defensive backfield Green Bay ever had. Right?
First, thanks for your loyalty as a reader. As to your question, I would agree, but it would be a close call with the 1962-63 foursome of Jesse Whittenton, Hank Gremminger, Adderley and Wood. Jeter vs. Whittenton as cornerbacks is a tossup; and Gremminger was better than Brown at strong safety. On the other hand, Adderley and Wood had more experience and probably were better players during the 1966-67 championship seasons than they were in '62-63. In 1972, the Packers had Willie Buchanon, Ken Ellis, Al Matthews and Jim Hill. The one huge difference would have been between Wood and Hill. Early 1980s, Mark Lee, Mike McCoy, Tim Lewis, Johnnie Gray and Mark Murphy were all good players who were at different stages of their careers. But there was no Adderley or Wood in that group. I thought the 1996 secondary was solid (Craig Newsome, Doug Evans, LeRoy Butler) with 33-year-old Eugene Robinson as a stand-in. When Charles Woodson, Al Harris and Nick Collins were together, those three were special, but the other safety spot was a weak link. As to your other point about the DBs converting from offense to defense, that's not true even though you may have read that in countless books or stories. From 1953 to 1964, the rules in college football required players to play both offense and defense. It was called the "one-platoon era" of college football and there was no way to circumvent the rule. So, yes, Adderley, Jeter and Wood all played offense, but they also played defensive back. So Wood entered the NFL, not as a converted quarterback, but as a college quarterback-defensive back who had pretty much played equal time on each side of the ball. As for Brown, you are correct. He signed with the Washington Senators and played in 61 games in 1963 as an outfielder and first baseman before switching to pro football.
I have been a Packer fan since my dad introduced me to a gentleman with the last name of Anderson, a scout for the Packers back in the 1960s. I believe he and my father served together in the military. My question is: Whatever happened to this gentleman?
Richard from Plain, WI, also asked about Lewis Anderson. He said he purchased a tan suit coat with a Packers emblem on the pocket that was put up for sale by Anderson's family. Anderson was a part-time college scout for the Packers and because he was part-time we have little or no information in our files. But I remember he was still scouting when I started covering the team on a full-time basis in 1974. I believe Anderson started scouting when Vince Lombardi was coaching, but he may have started even earlier. I think his last year was 1975, Bart Starr's first as coach. I remember Starr bemoaning the fact that the Packers still had a part-time scout covering the East Coast region, and I believe he replaced Anderson with Jack Gregory by the next season. Gregory, in turn, scouted for maybe two years before he resigned to become assistant athletic director at Yale.
Liked the article on cornerbacks. I saw all of the guys you noted, but I have a hard time with you leaving off the Packers' all-time interception leader and four-time all-pro selection, Bobby Dillon.
Bob, you're right, Dillon was a great player. But he played his entire career at safety.