As most older fans know, Herb Adderley was a converted halfback that went on to a Hall of Fame career as a cornerback. What I've never heard is once the decision was made to move him to defense, who coached him up?
Good question and kudos for referring to Adderley as a halfback, not a running back. Vince Lombardi was beginning to use the term running back in conversation when Adderley was selected No. 1 in the 1961 NFL Draft, but in his offense there was a left halfback, Paul Hornung, and a fullback, Jim Taylor, and that was how he referred to them when he talked strategy. I make that point because I think that's one of the reasons Hornung has been shortchanged by history. His role as the left halfback was much different than today's running backs.As for Adderley, let's clear up two misconceptions.At the Pro Football Hall of Fame website, it states Adderley had "the unenviable task of competing against future Hall of Fame running backs Jim Taylor and Paul Hornung for a starter's spot."That's really not true. Adderley has mentioned that and in those days of smaller rosters he spent time playing in the offensive backfield his first year. But the plan was never to have him compete with Hornung or Taylor for a job.The Packers drafted Adderley with the hope he'd be another Lenny Moore, the Baltimore Colts' game-breaker who was a hybrid halfback/slot back/flanker as offenses were evolving from using two offensive ends to three receivers: A split end, tight end and flanker. In 1960, Hornung scored 15 touchdowns to tie for the league lead. Moore, who was inducted into the Pro Football Hall of Fame in 1975, tied for third with 13: Four rushing and nine receiving. He also led the Colts in rushing and finished second in receiving.In 1959, Lombardi's first season as Packers coach, he had started out using a three-back set with Don McIlhenny as the right halfback, the same offense he had used as backfield coach of the New York Giants. In a strong-right formation, which was used most often, the right halfback would move out to a flanker position. In a strong-left formation, the right halfback would remain in the backfield.In fact, in the second game, a 28-10 victory over Detroit, Hornung and Taylor combined for 60 yards in 24 carries, but McIlhenny was the leading rusher with 52 yards in six carries.Before the next game against San Francisco, Taylor sustained second-degree burns to his right foot and hand at home in his kitchen and missed three games. ("Total Football: The Official Encyclopedia of the National Football League" has Taylor playing all 12 games that year, but that's wrong.) That left the Packers with three backs – Hornung, McIlhenny and Lew Carpenter – for three positions, along with newly signed Billy Butler, who had been cut as a defensive back in camp, but was re-signed to also help on offense. In the Packers' victory over the 49ers, McIlhenny got hurt and had to leave the game in the second quarter.Consequently, over the course of the season, Lombardi changed his offense and rookie Boyd Dowler began playing more in a three-receiver set. Although he was listed as a right halfback, Dowler wound up leading the Packers in receptions, but never carried the ball.A year later, following the 1960 season, Lombardi coached Lenny Moore in the Pro Bowl, and within a month after returning to Green Bay said he wanted to go back to a three-back set and move Dowler to closed end.Those plans never materialized. Ron Kramer, not Dowler, beat out Gary Knafelc and became what would now be referred to as the tight end. Dowler stayed at flanker. But it's unclear when Lombardi scrapped his three-back plans and whether an injury to Adderley affected his thinking.In April, Lombardi said, "Adderley is a possibility for three positions: Defensive halfback, a flanking back the type of Lenny Moore, or a running back. He shows the best possibility as a flanking back."Adderley played defense for the College All-Stars, then carried the ball twice and caught one pass in three preseason games before injuring his shoulder. Once the regular season started, Adderley returned kickoffs, but didn't have a catch or a carry when he was called on to replace an injured Hank Gremminger at cornerback on Thanksgiving Day in Detroit and found his home.Lombardi often admitted he almost blew it by trying to make Adderley something he wasn't, a flanker or right halfback. "I spent all those weeks trying to make a receiver out of him before I found out he wanted to be, and was meant to be, a defensive back," Lombardi wrote in "Run to Daylight."Here's a second misconception. The Packers didn't convert Adderley to defense. He played it at Michigan State. Adderley played college football during the one-platoon era when strict substitution rules forced teams to use players both ways.True, Adderley was an explosive offensive back for the Spartans. He led them in rushing as a junior, and receiving and rushing as a senior. But he also played safety on defense, according to a questionnaire Adderley filled out for the Packers in October 1959. In fact, when Packers assistant coach Bill Austin scouted Adderley he said he was playing middle safety in a zone defense and wasn't aggressive.On the other hand, Hank Bullough, who was freshman coach at Michigan State, wrote a glowing report on Adderley. Bullough, who played guard for the Packers in 1955 and 1958, was one of many ex-Packers recruited by business manager Jack Vainisi to file scouting reports for the team. Seven weeks before Vainisi died, Bullough wrote a report to him on Adderley. "Great pro prospect. Slot back or defensive back. A great pair of hands. Great speed."So who gets the credit for turning Adderley into a Hall of Fame corner? Considering Adderley's talents and how well he played in his first pro game at the position, I'm not sure he needed a lot of coaching. Phil Bengtson was an experienced and outstanding defensive coach. I'm sure he played a role. Lombardi's defensive backfield coach was 33-year old Norb Hecker. He had a long coaching career so he probably had some influence, too.But I know from talking to Adderley, the teammate who took him under his wing and mentored him was Emlen Tunnell, a Pro Football Hall of Fame safety who spent the last three years of his career with the Packers. Tunnell was 37 years old when Lombardi brought him to Green Bay as a player and de facto assistant coach before there were any African-American assistants in the NFL.There's no overstating the impact Tunnell had on his teammates. Based on my many interviews with Lombardi Packers, he was respected by all, black and white. In fact, Adderley told me Tunnell was the one who told Lombardi he was playing him at the wrong position."(Tunnell) was a great team man and well respected," Adderley told me in 2012. "Lombardi brought Emlen Tunnell here with him. He brought him for a couple reasons. No. 1, he had respect for him. He loved Emlen. No. 2, he made a statement to let the white players in Green Bay know that I have a black man riding shotgun with me and we're going to get more black players on this team."When I came here Emlen was the man who brought everybody together: Black and white. All the guys loved Emlen Tunnell and respected Emlen Tunnell."
Steve from St. Charles, MO
Love your articles and a wild, tangential thought occurred to me when I read your recent one about the Packers' first-round draft picks. We've been blessed with great football players, but let's put our money where our mouth is. This is, after all, a professional team. So I'd like your take on the most important players economically. Who were the players that had the most to do with drawing gate revenue, and selling more jerseys and souvenirs?
You couldn't buy Packers jerseys during the Lombardi years. There were none for sale. Then came the 25-year drought made worse by the lack of players with any star power, so Brett Favre and Aaron Rodgers would seem to be the obvious answers to the second part of your question. But just to be sure, I confirmed it with Peggy Prebelski, our director of retail operations.Over the past 25 years, their jerseys have clearly been the biggest sellers.As for what Packers have helped the gate the most, we need to start with the stars of the 1920s and '30s. As Curly Lambeau and members of the executive committee often said back then, the key to the Packers' survival was their ability to draw much bigger crowds on the road than other NFL teams.So who were the Packers' biggest gate attractions during the 16-year run from 1929 to 1944 when they won six NFL titles under Lambeau?Admittedly, I'm basing this on limited research, but I think when the Packers won their first three championships from 1929 to 1931, Johnny Blood probably got more ink than anyone else. He seemed to draw a lot of attention for his playmaking ability, off-the-field antics and magical name. Verne Lewellen received a lot of favorable press, too, but it seemed to be more in game stories, than pre-game, because his booming punts often decided the outcome.During the period from 1936 to 1944 when the Packers won their last three championships under Lambeau, Don Hutson probably garnered the most publicity for being a nonpareil among the game's receivers. He truly was a one-of-a-kind player. However, Clarke Hinkle, who was on two of those three title-winning teams, also drew attention for the jackhammer jolts he delivered as a runner and tackler. Hinkle was considered as tough as any player in the game.Again, I don't think it can be overstated how seductive the name Johnny Blood was when pro football was a secondary sport to baseball, college football and others. Johnny Blood (his given name, McNally, was really never used in game programs, newspaper stories or wherever) was a name like Babe Ruth and Marilyn Monroe. Magical!Paul Hornung was the superstar of the early Lombardi teams and one of the first pro football players to hit it big with endorsement deals, but I'm assuming most of what he made was his. Also, by 1961, the Packers were selling out every home game and no one player was going to help their bottom line.Post Lombardi, there was a 24-year famine where no-show counts soared and so did indifference toward events like the intra-squad game and Packers luncheon. The Packers were essentially a faceless team the entire time. Then almost overnight in 1992, the pendulum swung again.The Packers' current run of success is history-making, and it seems to me the franchise has not just expanded its fan base by thousands, but globally and by millions. And Favre was the player largely responsible for that over the first 16 of the past 25 years. As Ron Wolf says, "He was the guy who did it on the field."Just recently, Wolf and I were conversing about how bad things had gotten in Green Bay before he was hired in 1991, and I'm not sure our youngest fans, those under 30, grasp that.So here's a reminder.In 1986, the no-show count for a Packers-Vikings game in Lambeau was nearly 10,000 on a 32-degree, as good-as-it-gets December afternoon. Boots Baker, who owned the King's X, a popular Packers hangout in Green Bay at the time, told the Green Bay Press-Gazette that before the game a friend had dropped off 13 tickets because he couldn't find any buyers and was desperate to try and recoup some of his money."He said, 'What can I do with them?'" Baker related. "I said, 'Got a fireplace?'"
Dave from Green Valley, AZ
I've read two or three accounts of the Ice Bowl that made reference to Kroll's West. I don't remember it being there in 1967. I've also read about how many people in northeastern Wisconsin watched the game on TV. Wasn't it blacked out in the Green Bay area?
Good memory, better than some writers apparently. Kroll's West opened across from Lambeau Field in 1974. You might remember, as I do, when it was located on Main Street in downtown Green Bay. And, yes, the Ice Bowl was blacked out in the Green Bay market.
Craig from Stevens Point, WI
I look forward to your stories about all things Packers. My question is in regard to the actual field. It is my understanding that it has been lowered several times as part of the stadium additions through the years. I have looked at old photos that seem to show the stands further away from the field than in present day. Could you provide some insight?
My family has owned tickets in the 13th row behind the Packers' bench since the stadium was dedicated in 1957 and, to be honest, I haven't noticed any difference, although for many years I sat in the press box. So I asked Ted Eisenreich, our director of facility operations. He tells me the field was never really lowered. He said when the field was redone following the NFC Championship Game in January 1997, some of the crown was leveled. Then in 2007, when the DD Grassmaster system was installed and the field became sand-based, the need for a crown was eliminated. Today, there's only a small crown to help the tarp drain off when the field is covered. But the sidelines are as close to the stands as they've ever been.
Bob from Manitowish Waters, WI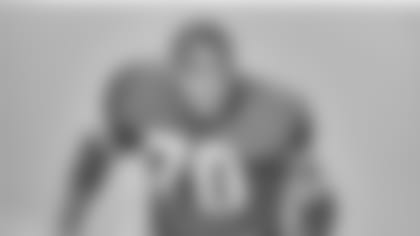 Leon Crenshaw played one year for Vince Lombardi. There are stories about him trying to keep his weight down for Lombardi. I can usually track the history of former Packers, but this guy seems to have disappeared. Do you have any ideas about him?
Crenshaw played defensive tackle in 10 games in 1968, as you stated, but Phil Bengtson was the head coach. Lombardi was general manager that year. The year before, Lombardi's last as Packers coach, Crenshaw was released on the final cut.You're right about Crenshaw's weight. In 1967, he reported at 315 pounds, 35 over what he said was his ideal playing weight. But he drew immediate attention in the nutcracker drill, the first full day of practice. Lee Remmel wrote in the next day's Press-Gazette that Crenshaw's turn at the nutcracker produced a "thunderous impact, which elicited an involuntary shudder from every nearby viewer."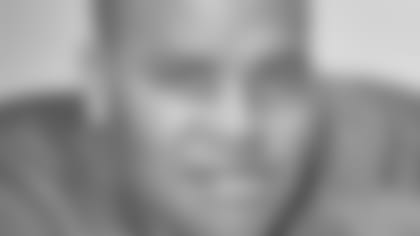 Crenshaw also was a good singer and that, too, impressed Lombardi. Rookies had to sing at dinner and anybody who could carry a tune usually became one of Lombardi's favorites. What's more, five weeks into Lombardi's camp, Crenshaw's weight had dropped to 278 pounds.After playing collegiately at Tuskegee Institute, Crenshaw had tried out with Dallas in 1965 and was cut. He then played two years in the Continental League, the last with the Lowell (Mass.) Giants, who entered into a working arrangement with the Packers in the spring of 1967. When Lombardi cut him, Crenshaw went back and played a second season with Lowell.The Packers gave him another shot in 1968 and this time Crenshaw reported closer to his playing weight of 280. He played extensively for an injured Ron Kostelnik in the Packers' second game and flashed enough promise to fill a backup role for the rest of the season.Crenshaw returned in 1969 and was cut again. By now, Lombardi was coaching in Washington and he gave Crenshaw another shot there. But late in camp, Lombardi cut him yet again.I believe Crenshaw then became a minister and died in 2008.