*As part of the Green Bay Packers' celebration of the 10th anniversary season of the Super Bowl XXXI Championship, Packers.com is running a series of stories about the people responsible for bringing the Vince Lombardi trophy back home to Titletown.
Having averaged 10 wins per year at Florida State, LeRoy Butler had his doubts when the Green Bay Packers drafted him in the second round of 1990. He joined a team that had gone eight years without making the playoffs.
"When I first got there," Butler said. "I wasn't real sure if the Green Bay Packers were going to win a Super Bowl."
After the Packers finished 4-12 in his first season, the strong safety still had reservations. The Packers, however, continued to make strides, reaching the playoffs three consecutive years from 1993 to 1995, but losing to the Dallas Cowboys each time. Going through that adversity made winning Super Bowl XXXI in his seventh season even sweeter.
"When I finally got there that's when I said, 'This is the pinnacle of my career,'" Butler said. "It really made me appreciate it more."
Butler also enjoyed the attention he received throughout Super Bowl week. As soon as the team plane arrived in New Orleans, he rushed to deliver a press conference. Butler's friendliness with the media did not surprise anyone. Throughout his career he was often the last person to leave the locker room and willingly answered questions following the team's most difficult losses. Reporters enveloped him prior to the big game.
"They knew I was a quote-a-minute guy," Butler said. "I love this kind of media blitz."
Butler, 37, plans to continue his work with the media by gathering the juicy quotes instead of offering them up. Butler is actively pursuing television and radio jobs covering the NFL. He spent the 2003 and 2004 seasons contributing to Packers.com. He has had ongoing conversations with the NFL Network and awaits more openings as networks shuffle their announcing teams for the 2006 season. He enjoys breaking down how a wide receiver beat a cornerback, how the defense forced an interception, why the defense used a certain coverage and how a defender stormed past an offensive lineman.
"I love explaining to the ordinary guy that's sitting on the couch what happened," Butler said. "That's my number one love. I love the media."
As he awaits those media opportunities, Butler busies himself with his charitable work. Although he has not had a close friend or relative suffer from breast cancer, he helps raise money for research, financial assistance, treatment costs and public education of the disease through his LeRoy Butler Foundation.
"I've got four daughters," Butler said. "I didn't want to sit around and wait for one of them to get diagnosed for me to be actively involved."
The foundation has generated more than $300,000 from Butler's appearances at speaking engagements, business events, birthday parties, luncheons, autograph shows and other events throughout Wisconsin. From his autographed memorabilia and appearance fees, Butler donates 80 percent of the proceeds.
His foundation remains active in his hometown of Jacksonville, Fla., as well. Capitalizing on his fame, he helps underprivileged kids advance in school and eventually their careers. In 2004 he raised more than $2 million to build a 15,000-square foot youth center, and he is currently trying to purchase 55 to 100 computers for a tutoring program. This cause has become important to Butler because of his rough upbringing in Jacksonville.
"I was born in the projects," Butler said. "And no one was really there to help me."
Butler, however, played a major role in helping the Packers reach Super Bowl XXXI. A leader of the 1996 defense, he finished third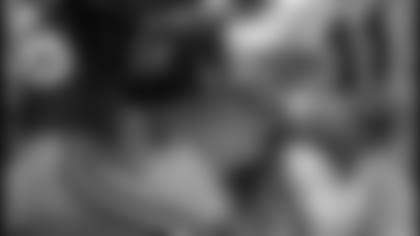 on the team in tackles with 96, first in interceptions with five and second in sacks with 61/2 that season. Former defensive coordinator Frtiz Shurmur took advantage of Butler's versatile skills. He forced him into coverage like a cornerback on the opposing team's slot receiver and blitzed him like a rush linebacker.
"It was my best all-around year," Butler said. "I used to just dare quarterbacks to throw my way or dare quarterbacks to sit back there while I was blitzing."
He showcased those abilities during Super Bowl XXXI. Butler covered the New England Patriots' wide receivers, including Terry Glenn, but mainly locked horns with the Patriots' Pro Bowl tight end, Ben Coates. Coates, who had six catches for 67 yards, outweighed Butler by 45 pounds and stood five inches taller.
"He had been terrorizing people. So I went in there and just wrapped him up," Butler said. "Man, that was a fun battle."
Butler also displayed his pass rushing forte. The Patriots became so concerned with the outside rush from defensive end Reggie White that they max-protected toward his side for most of the game. Blitzing from the opposite side during the second quarter, Butler sacked quarterback Drew Bledsoe for a 9-yard loss.
"All 80,000 people cheering for me, millions of people watching, all the cameras on me," Butler said, "that was awesome."
If his job opportunities in the sports media world come to fruition, Butler soon may have all the cameras on him again.