*As part of the Green Bay Packers' celebration of the 10th anniversary season of the Super Bowl XXXI Championship, Packers.com is running a series of stories about the people responsible for bringing the Vince Lombardi trophy back home to Titletown.
In many cases, people don't enjoy going to work. But Terry Mickens was never one of those people when he played in Green Bay.
In fact, Mickens couldn't wait to arrive at 1265 Lombardi Ave. because he knew he wasn't the only one who enjoyed being there.
"We were having fun all year," Mickens said. "We were having fun everyday during practice, during games. We were always having fun. But at the same time, we were getting our jobs done."
Mickens, a 6-foot, 198-pound wide receiver who played for the Green and Gold from 1994-97, admits that the situation he stepped into while in Green Bay probably wasn't common for young players.
"I think for me, it made me kind of spoiled," Mickens, 35, explained. "My first four years with Green Bay, we went to the playoffs every year. In the third year, we won the Super Bowl, and in the fourth year we went to the Super Bowl and lost.
"In my mind, because success was happening with that team so frequently, when I left, I didn't realize how hard it was to make the playoffs. When I left and went to Oakland, and when the season was over and we didn't make the playoffs, it was weird. So, that was different, and I learned that it takes more than just a good team to make the playoffs. It takes chemistry."
Mickens married Pamela in 2000 and the couple lives in McKinney, Texas, with Terry's 14-year-old son, Tyler. Mickens is currently in his second year as a college scout for the Philadelphia Eagles, and he insists team chemistry can't be overstated because it isn't a given in the NFL.
This is something he didn't realize as a player until he signed with another team.
"Things are just done different (when you leave)," Mickens explained. "Different style, different kind of chemistry, different kind of people around you, different attitude. In Green Bay though, everybody was on that same page.
"Whether they were happy with their role or not, you never knew. Everybody just committed to the job at hand and trusted in (coach Mike) Holmgren and we just went out and did our job."
Though he probably wasn't what one would call a "star" in his NFL career, Mickens was at the very least a solid contributor. In his four seasons with the Packers, he played on passing downs and on special teams. But that didn't stop fans from noticing what Mickens brought to the table.
"I tell you what -- the fans in Green Bay made you feel like family," Mickens said. "So you really felt welcomed. You really felt like not only do you want to represent your family and your teammates, but also the fans as well. You knew they appreciated whatever role you had because I wasn't a starter there, but I played special teams and came in as a third- and fourth-down receiver."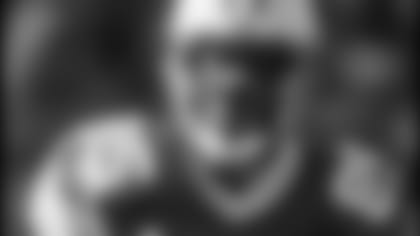 When he was playing, it was one thing, but Mickens can't believe the loyalty Packers fans still show to former players.
"People knew you," Mickens said. "Everybody knew everybody on that roster. And to this day, I'll get mail sent to my house here in McKinney. Somebody in Green Bay will want me to sign a card. I'm like 'wow.'
"I'm a long time removed from playing football and especially playing for the Packers, and in some kind of way, people are finding my address here in McKinney."
Mickens is plenty busy with the Eagles these days and admits that he hasn't been to Green Bay since 1997. However, he still uses valuable lessons that he learned in his time here while playing behind wide receivers like Robert Brooks and Sterling Sharpe.
"I was always a hard worker anyway," Mickens said. "But I think a lot of the stuff that I picked up was probably from Robert Brooks because Robert Brooks worked just as hard. I was there a year before Free (Antonio Freeman) got there, and I had a year with Sterling. I learned from Sterling on game days and I learned from Robert Brooks during the week."
Playing with such a strong group of wideouts did, however, pose one disadvantage. It made playing time difficult to come by. So when Mickens received an offer for potentially more time on the field in Oakland, he took that chance. Despite moving on from the organization, Mickens doesn't harbor any ill feelings against the Packers.
"I will always have a special place for Green Bay," Mickens said. "I often hear former players who, for whatever reason, don't feel anything about the teams they played for. They don't like the way it ended, or the opportunity that they had to play.
"But I always have. I always will have a special place for them. I enjoyed my time there. I guess when you are winning it helps, but I always did enjoy myself up there."