GREEN BAY—Packers Head Coach Mike McCarthy touched on a number of subjects, during the traditional coaches and media breakfast at this week's owners meetings in Arizona. Here are some of McCarthy's comments.
"Less night practices, more morning practices. We're going to change some things. It'll be different than last year.
"When I stepped off the field after the last OTA, I didn't feel good about where we were compared to prior years. It was the quality of work. When you do less, that's fine, but the quality's got to go up. As a football team, we didn't hit that. I'm fully responsible."
The playoff loss in San Francisco
"The one thing that bothered me in San Francisco was when they started to hit the big plays on us, we got on our heels and we didn't get back up on the balls of our feet defensively. We didn't get our players to adjust from a pure confidence standpoint, because of the read option. The quarterback scrambles in the passing game were huge plays. Go back and look at the third downs in the first half, those were huge plays. They ran the read option four or five times in the first half and five or six yards was the biggest run. Once they hit the 57-yarder, you could see we weren't playing with proper leverage, the confidence wasn't there."
We're a multiple scheme defense; that won't change. Our players are phenomenal in the classroom.
Defensing the read option
"We're spending more time than we ever have, obviously, in that area. I feel very confident and I like the way the conversations are going. Defensively, we just completed our own scheme evaluation. Dom (Capers) has gone through with all of his recommendations. We're now starting to build our installation for next season. We're a multiple scheme defense; that won't change. Our players are phenomenal in the classroom. I think that's a real strength of our football team. That philosophy won't change."
"The base 3-4 does have a lot of flexibility. You're going to have sub defense on the field a lot. You don't line up playing 65 percent base defense any more. Those days are over.
"We weren't regimented enough. That's definitely the case. The way we practiced the last month of the season wasn't conducive to getting ready for the kind of scheme that was going to make you play defense and hunker down with your fundamentals.
"I feel our defense is going to be better from the growth internally. We'll improve with our players from year one to year two, and from players in year two to year three. We'll add another draft class and there'll be guys that'll come out of that that will help us.
"We got better as the year went on. Adrian Peterson and the two San Francisco games were our black eye."
"We're looking at everything involved. It's a constant conversation between our training staff, our medical staff. It doesn't add up right now. This year I'm hopeful it'll change."
The coaching staff's recent trip to Texas A&M
"The camaraderie of the trip is a real benefit. They talked football from the time they walked into the airport until the time they walked out. It's a little different than sitting in your office every day doing the same thing. There will be some things we'll take away from that visit."
"We have to get him out of this medical category. Derek is there every day. He feels better than he ever has. He's really responded to the rehab. I'm hopeful he can get out there and play."
Future of the read option
"I wouldn't say years to come, but I know we're going to see it early and often. Everyone is going to watch the last game. Let's not be naïve to that. You have to stop it. If people hadn't stopped the wildcat, people would still be running it."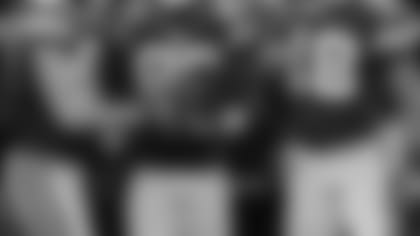 "I feel very good about Randall (Cobb) in the slot. Jordy's just got to get healthy. If Jordy (Nelson), James (Jones) and Randall can stay healthy the whole year, and I'm sure we'll add some other guys to the mix, too; we feel good about our perimeter people."
Contracts for Aaron Rodgers and Clay Matthews
"I'm very confident in Ted Thompson and Russ Ball that we'll get those things done."
"Our running backs have to get better. It's as simple as that. Our run-blocking needs to improve, too. Aaron (Rodgers) does an excellent job of keeping us in favorable positions to run the football, and we need to produce better. It's not one guy; it's not one position. I feel the changes we've made will play to the strengths better than they have in the past.
"There's a lot of stress schematically on our running backs, and that's not going to change, because of our quarterback. I felt great about how he finished the season."
"I look for big things from him next season.* *He's going to play for us. That's his responsibility if he wants to be the starter."
"You've got to watch that you don't do too much. We have a philosophy on our coaching staff about less volume, more creativity. The ability to change the play at the line of scrimmage is a strength, but there are times when you have to be able to line up and run the ball. That's the part I'm disappointed in. You'd like to get into a one-two punch deal. It really helps if you're doing it with the same players.
"The game of football today is safer than it ever has been. I feel very good about what the league is doing. We have to make sure we're training players the right way."
"Aaron Rodgers is the face of our franchise. I look at him as the centerpiece of the things I've tried to accomplish. I have a lot of confidence that Aaron and the Green Bay Packers will have a long-term relationship."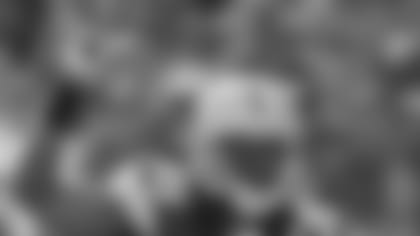 Tramon Williams nerve damage in shoulder
"We have to get on the same page with that, as far as where he is. I know he wants to get back to how he played in 2010. Injuries are part of the game and sometimes they take more time than others."
"We need some improvement from the left side of our line. Our left side and the center position, we need improvement there. We need to get the left side to play better."
"If you ask me who's the biggest surprise on your football team, obviously it's Dezman Moses. Nick (Perry), there are some things he'll have to change. We'll see what'll happen in the draft, too. I feel good overall about our linebackers."
"Davon House looks great; he's had his surgery. You could've made a point the first three weeks of training camp that he might've been playing our best corner."