On the first Saturday of every month, Mark will write about a topic of interest to Packers fans and the organization, and then answer five fan questions. Fans are encouraged to email Mark with their name and hometown at: MurphyTakes5@packers.com.
With the move to 17 regular-season games (and three preseason games) last year, the end of the preseason schedule changed pretty significantly. After the third preseason game, all teams now have a bye before the start of the regular season. Also, under the collective bargaining agreement, players are required to have three consecutive days off the week before the opening games. Since we played our last preseason game on a Thursday night, we will have 17 days between that game and the season opener at Minnesota.
The league inserted the bye before the start of the regular season for several reasons. First, it gives the players extra time to rest up and recover from any injuries they suffered during training camp. Also, the thought was that teams would be more likely to play starters in preseason games with the extra week to recover from injuries (the Packers, as well as most teams, though, have played very few starters in preseason games over the last two years, instead using joint practices to get starters ready for the regular season). Finally, the league did not want to start the regular season on Labor Day weekend because history shows that television ratings are poor that weekend with so many people travelling and on vacations.
The issue of whether to play starters in the preseason is a tough one for coaches. If starters play and a number suffer injuries, people criticize the decision. If they don't play in the preseason and the team plays poorly in the opener (as we did last year against the Saints), coaches are criticized for not playing the starters. Even though we played poorly in the opener last year, we had a great regular season and ended as the top seed. So, we've followed a similar pattern this year and are relatively healthy, rested and ready for the season. It should be an exciting start to the season against the Vikings.
Now, on to your questions.
Good afternoon, Mark. My niece and I attended the July soccer match Bayern Munich vs. Manchester City and I can't say enough good things about the experience (thanks to packers.com for the sweepstake tickets). Despite the rain and lightning breaks, we greatly enjoyed a truly competitive match between two championship European teams. All of the fans around us, cheering for both teams, made it a truly memorable experience. My teenage niece is a competitive soccer player and she could not stop talking about how much fun the game was. Great job on bringing in the two teams for this event. My question is, what can we look forward to for future events to Lambeau?
Thanks Eric. I'm glad that you and your niece enjoyed the soccer friendly. The atmosphere in Lambeau Field was tremendous and the fans were really into the game. I was pleased to see comments from players and coaches about how much they enjoyed playing at Lambeau Field. We definitely want to have future events at Lambeau Field. Our goal is to have one non-Packers event in the stadium a year. The Wisconsin-Notre Dame football game was rescheduled to 2026, and we're hopeful to host a future NFL Draft, perhaps in 2027. We are also hoping to host a concert in 2023 and 2024. Given the success of the soccer friendly, we would like to host another one.
Another question from Eric
When future seasons eventually go to 18 games, are you in favor of an extra bye week each season or against it? Please elaborate if you can. Thanks and good luck this season.
A first for MT5 – a second question from Eric. Congratulations! With regard to your question, I wouldn't assume that the league will go to 18 regular-season games. First, there will not be any changes to the season structure during the current CBAgreement, which expires in 2030. I would not be in favor of 18 games or an extra bye week, as the season is already so long. Also, I know that the broadcast networks are not in favor of a second bye, since it limits the number of games in many of the weeks. Finally, I would like to see fewer preseason games – 17 regular and two preseason would make sense to me.
Kennedy from Stoughton, WI
A question for you, why don't you keep any Wisconsin players or even sign any UW-Whitewater players? I feel like if you look at any players that came from either Wisconsin or Whitewater they have successful careers so far, and I feel like Ryan Wisniewski needs to get an opportunity to get a chance, especially with his home team the Packers. I think both programs prepare players for NFL careers well and also they are grinders. I also think Danny Davis needs a chance to redeem himself. Please give more Wisconsin players chances to help the team win.
I can assure you, Kennedy, we are not biased against Wisconsin (or UW-Whitewater) players. If we think they can help us and they are available, we will draft or sign Wisconsin players. Many of the best Wisconsin players were drafted before we had a chance to pick them. Over the years, we've had many Badgers who've had great careers for us. What about Charles "Buckets" Goldenberg – he played 13 seasons for the Packers from 1933-45 as a blocking back and a guard and is in the Packers Hall of Fame. Okay, that might be going back too far. In more recent years, Mark Tauscher was probably the Badger who had the best career for us, but Lance Kendricks, Don Davey, Gary Ellerson, Randy Wright, and Ken Stills all had good runs with us as well.
Hello, Mr. Murphy! My name is Corey, I have a question for you! I know the old videoboard is being replaced. I was there for the owners meeting and I did the legendary tour so I got up close and personal to the board! I noticed the board is millions of LED light bulbs. I was wondering if you/front office has thought about maybe cutting up the board and selling the bulbs attached to a display or something. Kinda like the goal post. I know Disney World did it to one of their LED show floats and they sold very well! If you guys did sell them I know for sure at least one owner that would buy one!
Thanks for the suggestion, Corey. You are obviously an entrepreneur. We are very excited about the new videoboards. They will greatly enhance the fan experience. With regard to your suggestion, what we have discussed is donating the boards or portions of the boards to high schools or colleges in the state. This will be dependent on whether they can be properly serviced and maintained due to their age. We did this in 2011 when we put in the current videoboards. While I appreciate your suggestion, we would rather donate the boards than try to make money by selling the LED light bulbs (even though we have great respect for Disney).
I'm sure this might be blasphemy, but why not turn the teams of the NFL into being player-owned via an ESOP-type structure? Beyond the obvious of players owning the value they largely create for the team and league and its growth in value, it does a tremendous job of ensuring (or greatly improving) how the top to bottom of the organization is a reflection of its players. I'd love to see this also accelerate ownership as existing owners exit their stakes as they sell franchises in the future.
Interesting concept, Scott. It's hard to imagine the NFL ever moving in this direction, though. The Denver Broncos just sold to the Walton family for a record $4.65 billion. With a long-term CBA in place, as well as multi-year media agreements, the NFL is in a very strong position financially. Also, although the players do not have equity in any of the teams, they do receive a percentage of the revenue under the CBA. This model has been in place for many years and works well for both the owners and players – they are partners in a sense and both have an incentive to increase revenue.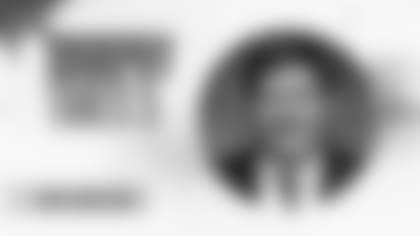 Murphy Takes 5
Email Packers President/CEO Mark Murphy with your name, hometown and a question.