GREEN BAY – The Green Bay Packers' 2020 schedule will be announced Thursday evening in conjunction with the NFL's release of the full schedule for the upcoming season.
Packers.com will have all the details and will be publishing the schedule at 6:30 p.m. CT, before the NFL Network's schedule show airs at 7 p.m. CT.
Since the end of the 2019 season, the Packers have known their opponents for 2020, but not the dates and times.
In addition to playing their three NFC North foes – the Minnesota Vikings, Chicago Bears and Detroit Lions – home and away, the Packers also have the following non-division opponents.
Home: Atlanta Falcons, Carolina Panthers, Jacksonville Jaguars, Tennessee Titans and Philadelphia Eagles.
Road: New Orleans Saints, Tampa Bay Buccaneers, Houston Texans, Indianapolis Colts, San Francisco 49ers.
Those opponents were determined by the NFL's schedule rotation, which has the NFC North playing all the teams in both the NFC South and AFC South in the upcoming season. The Packers are also playing the Eagles and 49ers based on their corresponding division finishes (first place) in the NFC East and West, respectively, in 2019.
The NFL has not announced any specific scheduling contingencies related to the COVID-19 pandemic, but it's possible some will be included with Thursday's schedule release.
How you can get the schedule first: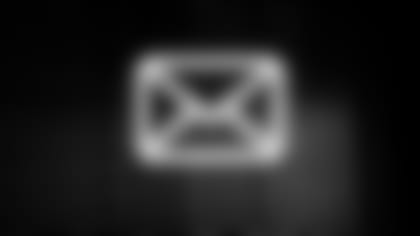 Sign Up For Packers Emails
Sign up to receive exclusive news, special offers, one-of-a-kind sweepstakes and more directly from your Green Bay Packers.