GREEN BAY – A kicking competition is about to begin in Green Bay.
With the second of their two sixth-round draft picks Saturday, the Packers chose Auburn kicker Anders Carlson at No. 207 overall.
Carlson (6-5, 219) comes to the Packers as just one of two kickers currently on the roster, joining Parker White, who went undrafted out of South Carolina last year and joined the Packers right after the season ended. Veteran kicker and franchise all-time leading scorer Mason Crosby remains unsigned as a free agent. Carlson is the first kicker the Packers have drafted since Crosby, also in the sixth round, in 2007.
Carlson kicked for five seasons at Auburn, taking over the position in 2018 after his older brother, Daniel, was drafted by the Vikings in the fifth round coming off an All-American college career.
Over his five seasons, the younger Carlson made 79-of-110 field goals (71.8%) and 173-of-176 extra points (98.3%). He also kicked 183 touchbacks on 314 kickoffs (58%) for his career. His best season statistically was 2020, when he was 20-of-22 on field goals, including 2-of-3 from 50-plus yards, and he was named second-team All-SEC.
Then in 2021, Carlson tore an ACL in a collision with an opponent while trying to recover an onside kick. He came back last year to go 12-of-17 on field goals before a shoulder injury cost him his last three games. He was named an Academic All-American.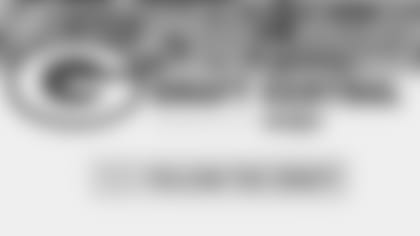 Packers Draft Central | Recap the 2023 NFL Draft
Follow packers.com's coverage of the 2023 NFL Draft