GREEN BAY – The Packers continued to deepen their defensive line on Saturday afternoon, with the selection of Bowling Green's Karl Brooks in the sixth round (No. 179 overall).
The 6-foot-3, 303-pound defensive tackle started 48 of the 52 games in which he appeared at Bowling Green, registering 167 tackles (46 for a loss) and 27 ½ sacks. Brooks was named first-team All-MAC after generating a career-high 18 tackles for a loss and 10 sacks in 13 games last season.
Known for his explosivity, Brooks was credited by Pro Football Focus with 62 pressures last year, the third most in FBS last season. The Lansing, Mich., native had more than 100 tackles, including 12 sacks, at Sexton High School while also playing receiver.
Brooks joins Auburn defensive lineman Colby Wooden, whom the Packers selected in the fourth round (No. 116 overall) on Saturday morning.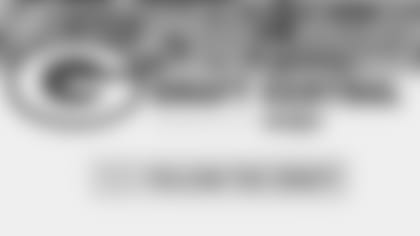 Packers Draft Central | Recap the 2023 NFL Draft
Follow packers.com's coverage of the 2023 NFL Draft