GREEN BAY – The Packers added to their running back depth with the second of their seventh-round picks on Saturday, choosing Central Michigan running back Lew Nichols III.
The 5-10, 220-pounder was one of the top running backs in the country in 2021. In winning MAC Offensive Player of the Year honors, he rushed for 1,848 yards and 16 TDs, averaging 5.4 yards on 341 carries over 13 games. His carries and yards led the FBS, while his rushing TDs tied for 10th.
That season, he also caught 40 passes for 338 yards and two additional scores.
His production last year dropped off to 616 rushing yards and six TDs, as he missed three midseason games due to injury.
The Detroit native began his college career as a redshirt and then was named freshman of the year in the MAC in 2020 when he led Central Michigan with 507 rushing yards in six games as a reserve.
For his college career, he had 614 carries for 3,061 yards (5.0 avg.) and 26 TDs, adding 71 receptions for 575 yards and three scores in the passing game.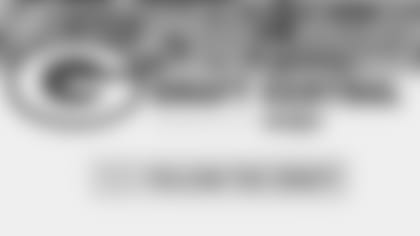 Packers Draft Central | Recap the 2023 NFL Draft
Follow packers.com's coverage of the 2023 NFL Draft