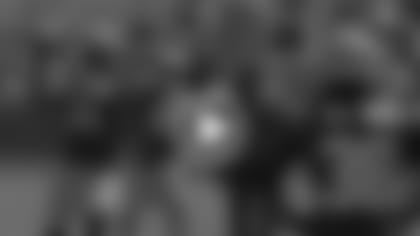 ](http://www.packers.com/media-center/videos/Inside-Minicamp-Another-one-in-the-books/9455a048-16c2-4f06-8183-23c6f60a62ac)
Click to watch Inside Minicamp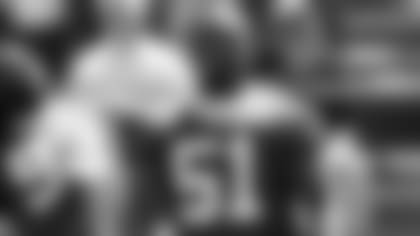 A Packers defense that's relying on several young players to provide the lift the unit needs, would seem to have used the spring practice season to identify some of the youth capable of providing that lift.
"I'm excited when I see the younger player being educated. Davon House jumps to mind," Head Coach Mike McCarthy said in his minicamp-closing address to the media on Thursday. "This is going to be a damn competitive training camp. No question about it."
House, a cornerback selected in the fourth round of the 2011 draft, is one of the stars of the spring season. He has put himself into position to compete in training camp for more than just playing time, maybe even a starting job.
And there are other young players on the rise.
This year's first-round pick, Nick Perry, was plugged into the starting left outside linebacker position from the start of OTAs, and Perry was still there on the final day of minicamp. Perry is being counted on to be the pass-rush complement to Clay Matthews.
"The environment changes when we come back for training camp. In Nick's particular case, it's given him a chance to focus in on the playbook. It's a vast playbook; we're a multiple schematic defense. It's a chance for the game to slow down for Nick and all of the young players," McCarthy said.
"It's very beneficial to young players, and we're a young football team, always will be because of our philosophy of draft and develop. The offseason is critical to our success."
Second-year inside linebacker D.J. Smith, who won two game balls as a rookie last season, used the spring season to take his learning to a higher level. McCarthy stopped just short of predicting big things for Smith this season.
"Now you see a young player very comfortable getting in and out of all the personnel groups. He looks a lot more comfortable. I look for him to be one of those second-year players that make a big contribution this year," McCarthy said of Smith.
"What I like is the energy the newly acquired players bring to camp. That's every year. This is a little different because there are a lot of them on defense and you can definitely see the competition has really heightened from day one over there. And I like our veterans, Aaron Rodgers being here every single day. He's a tremendous leader. He's a tremendous role model. He does all of the little things behind the scenes and that is huge for our football team."
Nowhere has the emergence of young talent been more noticeable than it has been in the secondary. McCarthy singled out the safety positions, where the Packers are attempting to replace Super Bowl XLV star Nick Collins, whose Packers career was ended last season due to a neck injury.
"I would definitely say our young safeties have taken advantage of their reps, and we have some flexibility at safety we haven't had before. (Rookie Jerron) McMillian has been training at the dime position and Anthony Levine may have a chance to go down in there. M.D. (Jennings) has done a very nice job," McCarthy said, making a point of including veteran cornerback Charles Woodson in the mix at safety.
"With Charles' ability to play safety, nickel and dime, we have some flexibility in our secondary, a little more than we've had in the past. But let's not kid ourselves. Training camp is when things really come into light."
The Packers ended minicamp on Thursday with a spirited and up-tempo practice that sends players into a six-week waiting period for the start of training camp.
"It's everybody's individual time to get ready for the grind of an NFL season. An NFL season is very challenging for players and coaches, foremost for the players. This is their time to get ready. I've been impressed by the way our team has left here and has come back for training camp. We haven't had conditioning issues in the past and I don't think that'll be the case this year," McCarthy said.
"Where we are as a football team is different from where we were last year as a football team. The offseason is so important. It's a chance for individual growth. The smartest players have always been the best players, in my experience." RELATED LINKS