Hey Packers fans, here's your chance to share your favorite memories of the green and gold with other fans from around the world! This week's edition includes a proposal, a surprise road trip and a 50th birthday present to the 2009 Arizona preseason game.
Each week, Packers.com will post a feature called 'Packers Fan Memories.'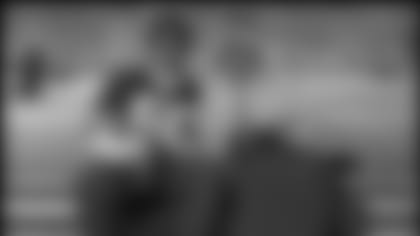 I have been a Packers fan my whole life. After attending my first Packers home game in 2007 with my best friend, I decided to take my girlfriend of 4 years to her first Packers game in December of 2008 against the Lions. We visited the Packers Hall of Fame and took the stadium tour. I was able to ask her to marry me right outside of the endzone tunnel the day before the game.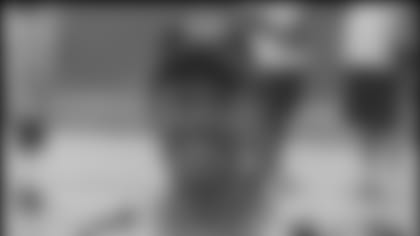 Traveling from northern Virginia to Arizona, here I am at the Packers preseason game against the Arizona Cardinals. This was my first game since 1972 when I saw them play the Atlanta Falcons at Milwaukee County Stadium. This was my 50th birthday present from my wife. The game was great and fun seeing the game with so many fellow and loyal Packer fans.
Scott -- Madison, Wisconsin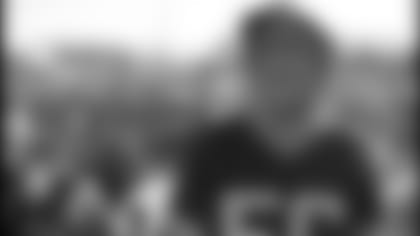 My favorite Packer memory is watching them play Super Bowl XXXII against the Denver Broncos on TV. I was born with hypertrophic cardiomyopathy, a heart condition that limits me from playing competitive sports. At the age of three I had heart surgery, and was in the intensive care unit for two weeks. Sometime during those two weeks Super Bowl XXXII was played. The game gave me an escape while dealing with the effects of the surgery.
Tyler -- Menasha, Wisconsin
Last year at Packers Family Night, I was able to get VIP tickets, which included going on the field while the players were practicing. It was really cool because some of them came over to the sidelines to take pics, including this one with Charles Woodson.
Lindsey -- De Pere, Wisconsin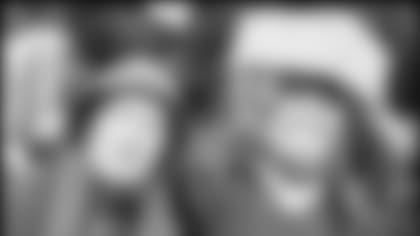 I now live in Prescott, Arizona, and my 37 year old son lives in California. He had never attended an NFL game before, so I obtained two seats on the 50 yard line behind the Packers' bench. I told my son to take a week off of work and did not tell him what for. We flew to Milwaukee and headed north, which confused him as he thought we were just there to see where I grew up. He was astounded to attend his first NFL game at Lambeau to watch the Pack beat the Raiders!
Gary -- Pewaukee, Wisconsin