Hey Packers fans, here's your chance to share your favorite memories of the Green and Gold with other fans from around the world! This week's edition includes a Christmas present from Georgia, a return home from the Air Force, and a nationally scattered family reunited for a game in Lambeau.
Each week, Packers.com will post a feature called 'Packers Fan Memories.'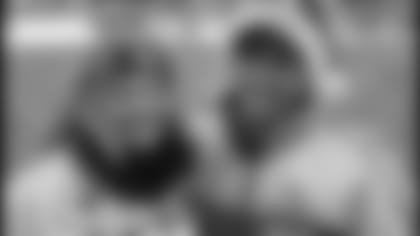 This picture is from my wife's first (and my second) game at Lambeau Field. Even though she's from Illinois, she roots for the team I love -- the Packers! (See why I love her so much!) We made the trip from our home in Atlanta to be at this game on Christmas Day of 2005. Best - Christmas Present - Ever! In fact, she enjoyed the Lambeau Field atmosphere & Green Bay fans so much that we decided to go again - January 12, 2008 - Brett Favre's last victory at Lambeau Field. Priceless.
Eric -- Cedar Falls, Iowa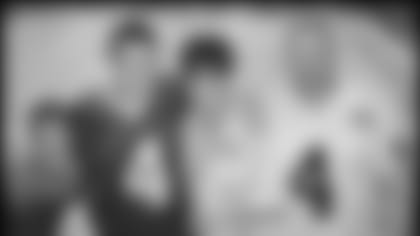 Our first Packers game! A day our family will never forget! We drove from Rapid City to Minnesota. My husband just got back from a year-long tour in Korea with the US Air Force. I suprised him with tickets to the game! Packers vs. Vikings and Brett's 421st and 422nd touchdown passes. Thank God we were able to see Brett play one last year! Lambeau Field, here we come! Good Luck Aaron Rodgers, we're behind you! Go Pack Go!
Amy -- Rapid City, South Dakota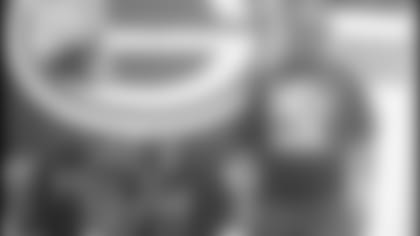 This is a picture of my sign that I have on my street corner. It's my salute to Brett. The main part is a local landmark. I was able to see Brett play three times; in Seattle, San Francisco, and in Green Bay. The Green Bay game was a dream come true for me; I always wanted to see one game there. I'll always remember that game.
Paul Mikoleit-- Depoe Bay, Oregon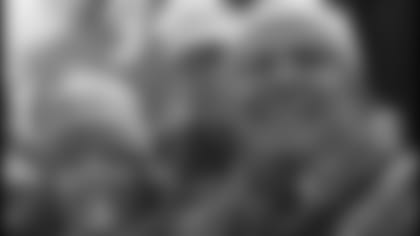 My wife and I traveled to Green Bay for the Seahawks playoff game. She is a southern girl that loves the Packers and I am a former Green Bay resident (during the late 60's and early 70's) now living in Oklahoma. It was awesome! Between the snow, the football and the fantastic fans, it was something to remember.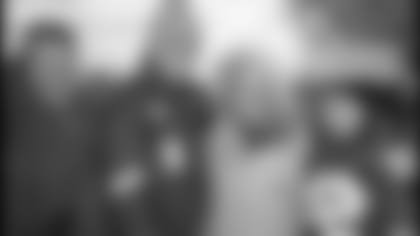 I'll never forget when my Dad called and told me he had playoff tickets to the Seattle game. I got on the next flight from Austin. My sister took a train from New York and my brother took a bus from Champaign, Illinois. We all met at home in Chicago and drove to Green Bay to watch one of the best games ever. There is nothing better than watching a Packer game in Lambeau with your family! It will defintely be a game we will never forget.
Courtney -- Austin, Texas