Hey Packers fans, here's your chance to share with other fans from around the world your favorite memories of the Green and Gold!
Each week, Packers.com will post a feature called 'Packers Fan Memories.'
This week's edition includes a fan reveling in Brett Favre's record-setting day with her children, friends taking in the annual softball game, a first-timer at Lambeau Field, an out-of-state fan who has gone great lengths to keep tabs on his favorite team, and a budding Packers fanatic.*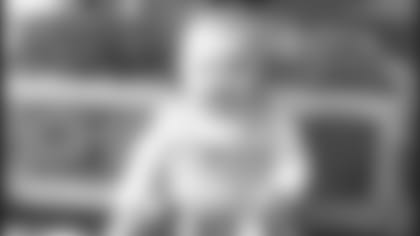 This is the greatest Packer day for me so far! Favre broke the touchdown record and my kids were able to watch it with me. This is a picture of my daughter, who is always cheering for our Packers.
Nicolas -- Black River Falls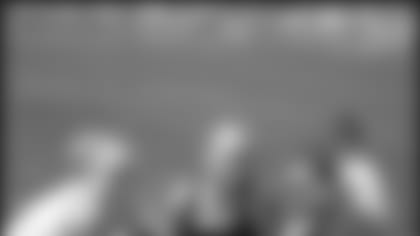 This year my friends AJ, Kirsten and I got to go to Brett Favre's Celebrity Softball Game. We sat right next to the fence in center field when a ball was hit toward us. It rolled right to Kirsten and she reached under the fence and grabbed it. This game was the best ever!
Angie -- Moline, Illinois
We took our children to the kickoff game for the 2007 season. The Packers did not disappoint! They beat the Eagles 16-13. The fighter jets chased the rain away and it turned into a beautiful fall day. It was our daughter's first trip to Lambeau and her first time seeing Brett live in action. It was a wonderful family trip!
Beth -- Sartell, Minnesota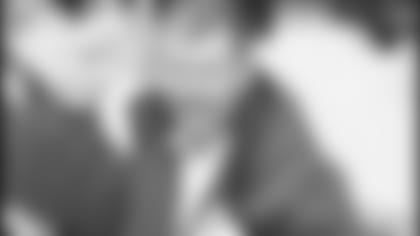 Bill Riley was born in Milwaukee in 1949, and moved to Los Angeles, CA, with his family in 1952. The distance never kept Bill from loving his favorite team, the Green Bay Packers. When Bill was 15 yrs old, he was diagnosed with a walking disability, that has taken him from using crutches most of his life, to now using a wheelchair. After moving to Santa Barbara, CA, Bill was privileged to see the Packers come to town in 1967, to practice before traveling down to Los Angeles to play in Super Bowl I. A dream came true was when Bill received an autographed "Duke" football of the 1967 Green Bay Super Bowl Champions.
Despite his walking disability, Bill managed to fly alone to Green Bay to see the Packers in 1996, took a bus in 2004 (3 days each way), and traveled by train to see the Packers against the 49ers with his brother last December. Bill is such a loyal fan and is flying back to Green Bay in October to see the Packers play against the Redskins. His dream is to see Brett Favre play just in case this happens to be his last year.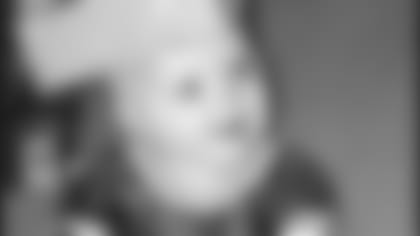 At only 8-months old, our Olivia is already a cheesehead. She is always ready to cheer on Brett Favre and the Packers.
Mandy -- Pineville, Louisiana