Hey Packers fans, here's your chance to share with other fans from around the world your favorite memories of the Green and Gold!
Each week, Packers.com will post a new feature called 'Packers Fan Memories.'
This week's batch features some special Christmas and Brett Favre anecdotes. One California couple used a photo from their first game at Lambeau Field as their holiday photo while another family's son received game tickets as a Christmas gift. A child named after No. 4 watched a Packers game from his crib after his birth, and another fan met Favre's family at a book signing.*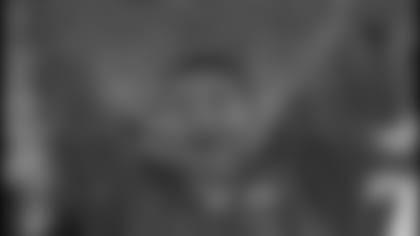 I had the pleasure of attending my first Packers game at Lambeau Field. My buddy, Packers rookie Big William Whitticker, invited me to the preseason home opener. Watching him run on to the field was simply awesome. I can't wait until next year to take the Badgers ferry boat across and see another game. I'm hooked. Go Packers! Beat the Lions!
*Jeff - East Lansing, Mich. *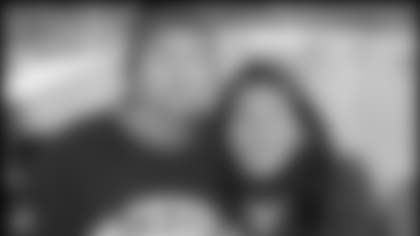 I've been to two Packers games (in San Francisco and San Diego), and the Green and Gold won both games. Finally this year my fiancée and I got the chance to go to Lambeau Field with my friends from Wisconsin. We hoped our winning trend would continue. The Packers lost on Monday Night Football to the Minnesota Vikings, but the experience was amazing! We did the stadium tour and ate at Curby's Pub and Brett Favre's Steakhouse. It was amazing to see Favre play. It will always be amazing. This was our Xmas card for 2005.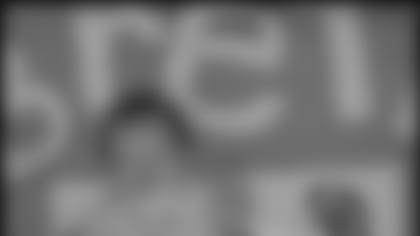 My husband and I had our first son, Brett Lorenzo on Dec. 10, 2005. We were happy to see that we had cable television in our hospital room. We faced the cradle toward the TV, and Brett got to watch his first Packers game. I know he won't remember, but I will forever.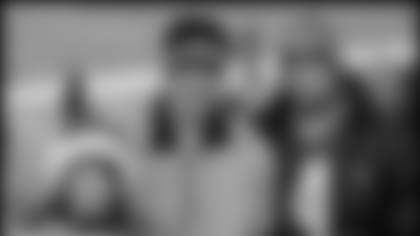 This past December my 10-year-old son asked Santa for tickets to a Packers game. His uncle was standing nearby and heard him. The next Saturday he came over with four tickets to the Packers-Lions game. My son was so excited. He said it was the best Christmas present he ever got. I took my three sons to the game, and they had a blast. My 10-year-old got to see his hero, Brett Favre, play in person. It was a night we will never forget.
Deanna - Brown Deer, Wis.*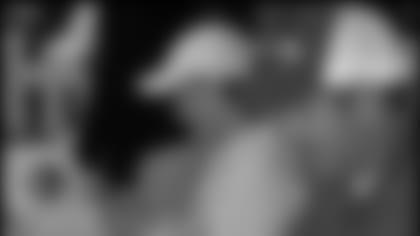 Our family attended the Packers first win of the season at Lambeau Field on Oct. 9, 2005. This was the first game I had ever attended. I cannot explain just how great an experience this was. It is something I will remember always. On Saturday, Oct. 8, I also had the pleasure of meeting Brett Favre's mother, wife and brother at the book signing of "Favre" held in the Lambeau Field Atrium. It was just awesome to see them. We look forward to attending another game next season and hope to see Brett in the game!
Jaclyn - Mackinac Island, Mich.*