Hey Packers fans, here's your chance to share with other fans from around the world your favorite memories of the Green and Gold!
Each week, Packers.com will post a new feature called 'Packers Fan Memories.'
This week's batch features some special anecdotes. One child was born a week before the Packers won Super Bowl XXXI. Packers games serve as a family reunion for one clan, and hearing Brett Favre's name introduced brought tears to another. Another fan journeyed all the way up from Mexico for a game. A Lambeau Field game also served as an ideal New Year's and birthday celebration.*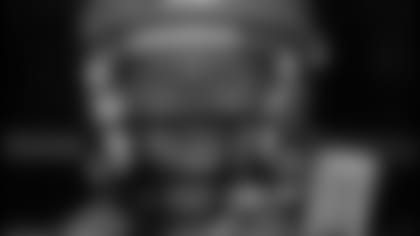 My son, Henry, was born on Jan. 20, 1997. He was induced a week early so that his Dad could go to New Orleans and see the Packers win another Super Bowl. He is now a proud stockholder and as passionate a fan as his Dad. His only question is why we would "bring" him out early but not take him to the game.
*Patrick - Brookfield, Wis. *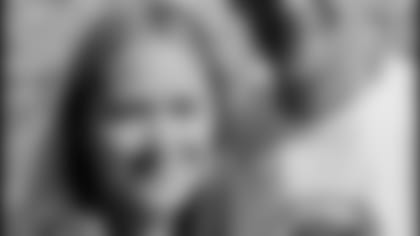 My sister Kelly and I were born in Watertown, Wis., and through the years we have moved to Florida and Texas. Now I'm in Wyoming, and she's in Virginia. We have always been Packers Fans. Well, our dreams finally came true; we enjoyed our first Lambeau Field experience. And we have been to two more games since. Even though we live so far away, we have made a point to go to at least one game a year together. There is no better way for families to keep in touch. Go Packers!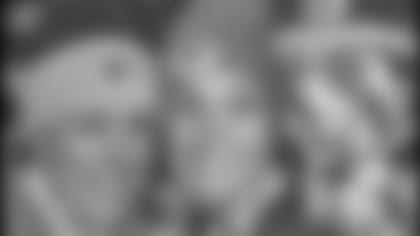 I've been a Packers fan all 28 years of my life but only had been to one game. (That game was so long ago that the Tampa Bay Buccaneers wore their orange jerseys). For my birthday this year, I convinced my two best girls to go see a game at Lambeau Field. Even though the Packers lost to the Steelers, being there was amazing! I'll never forget the roar of the crowd as future Hall of Famer Brett Favre was introduced. It brought tears to my eyes!
Vanessa - Minneapolis, Minn. *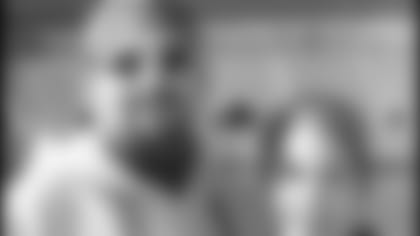 Here is a Mexican Packers fan who feels the "Green and Gold" passion each season. My best fan memory took place last May when my wife and I had the chance to visit the "Frozen Tundra" for the first time. The perfect Packers fan day included a stadium tour, the Hall of Fame, Curly's Pub and Packers Pro Shop. Green Bay people were very friendly, making you feel like a Packers family member. Finally I have my cheesehead, and I know what it feels like to see a Vince Lombardy Trophy from up close. I hope to be back soon to attend my first game.
Leonardo - Sun Luis Potosi, Mexico*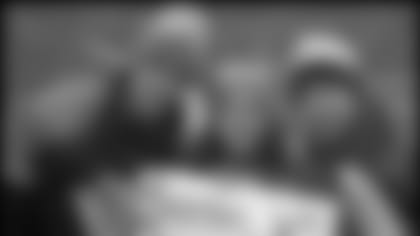 We got four tickets to the New Year's Day game for my Mom's birthday gift. We made the trip across the state on Saturday and had a memorable time at the Pro Shop, the Hall of Fame and then Sunday morning at the tailgate party at Brett Favre's Steakhouse. When we got inside Lambeau Field, there were no words to describe what we felt. My Mom had never been to Lambeau before, and it was a memorable experience.