Hey Packers fans, here's your chance to share with other fans from around the world your favorite memories of the Green and Gold!
Each week, Packers.com will post a new feature called 'Packers Fan Memories.'
This week's batch includes special anecdotes from the Green Bay Packers faithful. One lucky person met current quarterback Aaron Rodgers while another met former safety LeRoy Butler. Packers games at Lambeau Field serve as a girls bonding experience for one group of fans while another cherished seeing Brett Favre's 200th consecutive start in person. A rabid fan with a close resemblance to Ray Nitschke has attended Packers games dressed as the legendary linebacker since 1994.*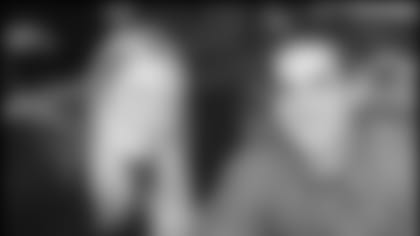 During the season I had an opportunity to meet Aaron Rodgers. From this and other interviews/articles, I have been very impressed with his positive attitude and confidence. As a graduate student studying sport psychology and a former collegiate athlete, I am aware of the many pressures faced by competitive athletes and the difficulty in maintaining proper focus and motivation. I believe that Aaron is a great role model in that regard especially for children pursuing goals in sports and all aspects of life. I wish him the best in his career.
*Missy - Milwaukee, Wis. *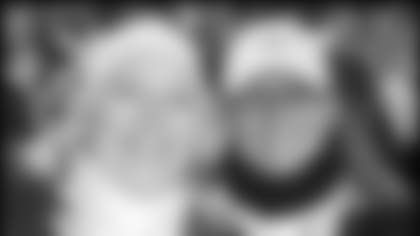 Girl Power! Our husbands go to many of the Green Bay Packers games, and once or twice a year they "allow" the wives to come along. We have two pairs of seats -- one set in the fourth row behind the players and one set farther up in the stands. We usually sit with our spouses until halftime, and then we go sit with our friends. Funny thing is -- the girls have way more fun when we sit with our friends!
Char - Cedar Grove, Wis.*
My greatest memory is when I went with my brother Brian, nephew Isaac and my five-year-old son Tristan to see Brett Favre's 200th consecutive start against the St. Louis Rams on Nov. 29, 2004. It was a Monday night game. We won 45-17. The best part, though, was the phenomenal energy and friendly atmosphere. Seeing the look on my son's face is something I will remember and cherish for the rest of my life.
David - North Kingstown, R.I. *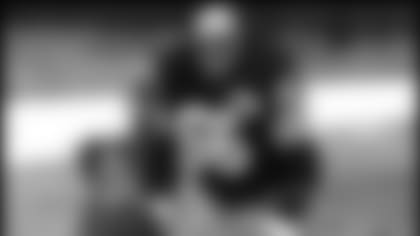 Since the 1994 Season, I have been dressing up as Ray Nitschke to attend Packers games at Lambeau Field. It all started when I was told I looked like Ray. It started out as a gag but grew into an every game event. The attention it draws is so fun. Having fathers tell their sons: "Hey, that's Ray Nitschke" and having their pictures taken with me is a gas. Legends can stay with us as long as we remember them. I am honored!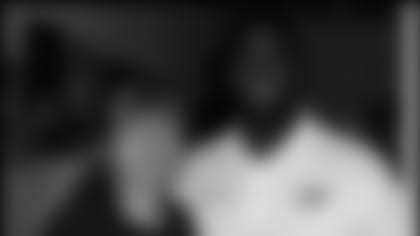 I got to meet Leroy Butler as he promoted his book. He was kind enough to take a picture with me. If anyone gets a chance to read his book, you won't be disappointed. He is truly an amazing guy!