Hey Packers fans, here's your chance to share with other fans from around the world your favorite memories of the Green and Gold!
Each week, Packers.com will post a new feature called 'Packers Fan Memories.'
Your first time at Lambeau Field... The first time you met a Packers legend... Your favorite piece of Packers memorabilia...Your family's pre-game tailgating ritual. You name it. We want to hear about it in 'Fan Memories' as Packers fans tell us about some of their most memorable moments backing the Green and Gold.*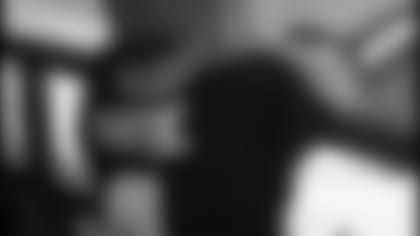 I had the pleasure of taking my seven-year-old son Jacob to his first Packers game on August 11, 2005. The look on his face when his favorite player (Brett Favre) and the rest of the Parkers took the field was worth a million dollars. Even though it was raining, he stuck it out to the very end and watched Ryan Longwell kick the game-winning field goal. It's a memory he and I will both share forever.
Kevin - Green Bay, Wis. *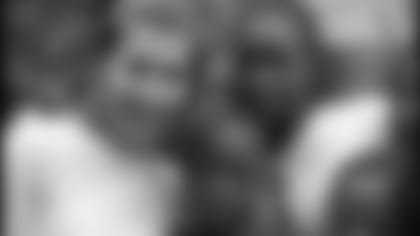 I have always been a fan of the Green Bay Packers! Sunday afternoons were filled with Packers memories. My family, seven of us, watched while biting our nails, cheering, screaming or all of the above. I recently returned from a trip to the Democratic Republic of the Congo, Africa. I was so excited to find that the Green Bay Packers have made it all the way to Africa! Go Packers!
Many ask how I became a Packers fan since I'm from New Jersey, and everyone around me is either a Giants or Jets fan. For my third Christmas, I was asked what football uniform I wanted from Santa. My brother got his helmet with the star while I pointed to the green "G" and have been a die-hard fan since. I wore that helmet non-stop for almost eight years. It has more dings and scrapes on it than a NASCAR car after a race. After 28 years and a lot of scuff marks, the helmet sits out in my recreation room as one of my most prized possessions.
Deven - Woodbridge, Va. *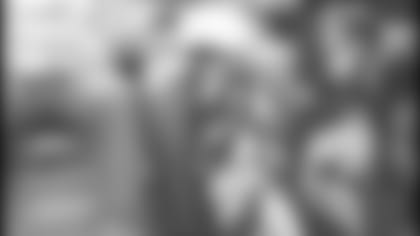 Three friends (David, Steve, Tony) and I have driven to Green Bay for a Packers game in each of the last three seasons. Our first two visits to Lambeau Field were in October and November. What an atmosphere! Brett Favre's Steakhouse, tailgating, the Packers Hall of Fame, the Lambeau Field Atrium, Curly's Pub and really fun fans! Last year we attended a game in December to get the full experience of the "Frozen Tundra" of Lambeau Field. Awesome! It was everything we thought it would be -- snow, cold, bratwurst, and another Packers win (we're 3-0 in the games we've attended). What a memory!
We were hoping our first game would be frigid and snowy, but the Midwest was mild in December 2002. Eventually, we forgot our no-snow disappointment and basked in the glory that is Green Bay -- welcoming residents, exuberant fans, and a feeling of overwhelming awe when seeing Lambeau Field for the first time. The game just ended, and celebratory fans shuffled out of the stadium. I turned around to bid farewell to the field as I wasn't sure when I'd return. As I took that last look, fluttering flakes of dainty snow fell from a previously cloudless sky. Lambeau Field magic!
Nicole - Des Moines, Iowa.*