In our latest edition of Packers Fan Memories, three charter members of the Packers fan club, Packers Partners Club of Champions, fill us in on their fondest moments backing the Green and Gold, including two first-time visits to football's hallowed ground, Lambeau Field, and a "sweeeet" piece of Packers memorabilia autographed by "The Gravedigger," plus a trip to Green Bay to check up on the stadium renovation project.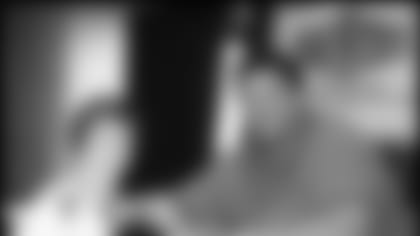 My favorite, most recent Packers memory was meeting Gilbert Brown at Packers Fan Fest. When I heard he was going to be there, I purchased a shovel that I painted green and gold with his number 93 and his nickname "The Gravedigger" on it. At Fan Fest, Gilbert asked me if I had painted the shovel myself and then he told me "This is SWEEEEET." He signed my shovel and wrote "Gravedigger" under his name. It made my day that he noticed the work I had done. I now have another great memory of one of my favorite players and a "SWEEEET" piece of memorabilia to display in my Packers shrine.
*Kathy -- De Forest, Wis.
Packers Partners Charter Member*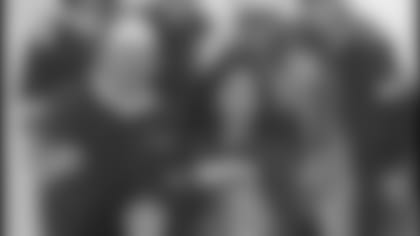 My favorite memory was taking my oldest daughter (33) and youngest son (25) to their first games at Lambeau Field. It was MNF against Miami, Nov. 4, 2002. The trip was a gift to my daughter for her birthday from her 2 brothers and me. As she sat looking around Lambeau, she had tears in her eyes. "Mom, this is the BEST birthday present you guys could have ever given me." Also attending was my middle son, both sons' spouses and another couple. It was a magical night and was made better when the Packers soundly beat the Dolphins, 24-10.
Packers Partners Charter Member*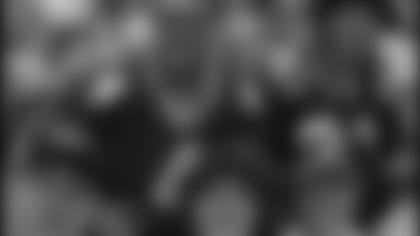 The Packer Memory that stands out most in my mind is the first time I got to walk into Lambeau Field. It was the first Family Night scrimmage game in 1999. My adrenaline was pumping all day, I was finally going to fulfill one of my long-time dreams. I'll never forget walking up that ramp to view the field for the first time. I got to the top and just stood there and looked around in awe...goose bumps up and down my arms and tears in my eyes. It still warms my heart thinking about it. I am so thankful for the Packers organization offering such events as Family Night and Fan Fest to meet the dreams of fans that create lasting memories.
*Minyon -- Marshfield, Wis.
Packers Partners Charter Member*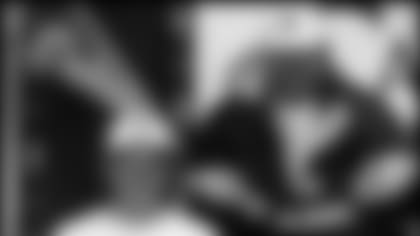 One day about ten years ago, when my oldest son was 7, I returned home from work and he told me that he had heard Brett Favre was going to be meeting people at Bergstrom's Automotive that evening and asked if we could go. It was the middle of December with howling winds and near zero wind chill, but I told him we could. We got there at 5:30 and there was already a long line of people waiting just to get inside, while Brett was not scheduled to arrive until 7:00. It was nearly 8:30 by the time we got into the building, and then another 45 minutes until we got to were Brett was sitting. All the while, my son was so excited that he was going to meet Brett Favre. Finally, after all that, when we had our chance to go up to the podium, my son sat on the floor and refused to go up and meet him! Today he still likes Brett and wears number 4 on his basketball uniform.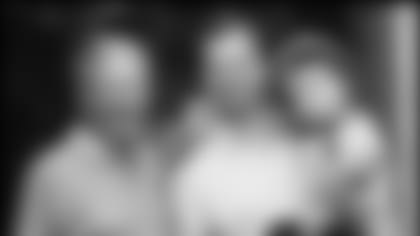 In the summer of 2002 we decided to take a road trip to Wisconsin to visit family and friends. One day we stopped in to the Packers Pro Shop to pick up some merchandise and see how the construction at Lambeau Field was coming along. As we approached the building out came Bob Harlan, the Packers president and CEO. I shook his hand and he invited my son over to take a picture. He placed a Packers hard hat on my son and what a highlight to our long trip. Thanks Bob for the great memory I will be able to share with my son.
Aaron -- Plant City, Fla.