In honor of Father's Day, our latest edition of 'Packers Fan Memories' celebrates the men backing the Green and Gold, including father-son bonding trips to Lambeau Field, a sit-down conversation with Packers legend Ray Nitschke and the realization of what many fathers sacrifice in order to see their children's dreams come true.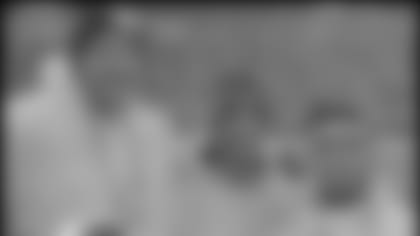 My dad is a long-time Green Bay Packers fan (45 years) and has always dreamed of visiting Lambeau Field to see the Packers play. Well, his dream came true as my brother, Steven, and I surprised him for Father's Day with tickets to a game. Visiting 'Lambeau' and watching the Packers beat the San Francisco 49ers was one of the highlights of his life and something that the three of us will never forget!! Thank you Green Bay for being such a great team that inspires many and leaves us with many memorable moments we can share with loved ones for years to come!
I'm a diehard Packers fan. They mean so much to me. Usually my dad goes hunting every year, but instead he put his money aside and for my 17th birthday and bought me two tickets to a Monday Night game at Lambeau Field. It was Brett Farve's 200th consecutive game. My father made all my dreams come true. It was the most amazing thing. I am so blessed to experience that. I also got to see the amazing town the Packers play in (it is very different from California!). It was best moment of my life!
Brita - Green Valley Lake, Calif.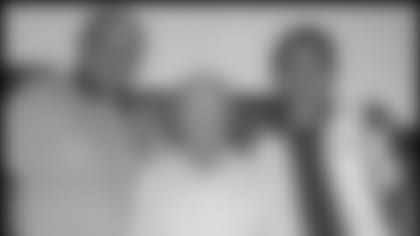 In the spring of 1997, my father, George, was diagnosed with cancer. I wanted to do something special for him. I went home to see him for Father's Day, 1997, and took him over to Ray Nitschke's house and let them visit for a while. We sat for hours talking about Super Bowl I, which my dad was fortunate enough to attend. After the visit, No. 66 hugged my dad as if they had known each other all their lives. Less than 18 months later, they both left us. I am now the only remaining person left in this photo I took on that unforgettable day.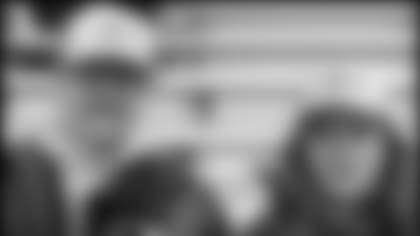 My dad and I have watched Packer games together since I was a kid. He had never been to a game and I wanted to do something really special for him. Through a mutual friend, I got tickets to the Packers-Broncos game (Dec. 28, 2003) for him for Christmas. He was speechless. We went to the game together and it couldn't have turned out more exciting. That was the night the Vikings lost to the Arizona Cardinals and the crowd at Lambeau Field went wild. It will always be a great memory.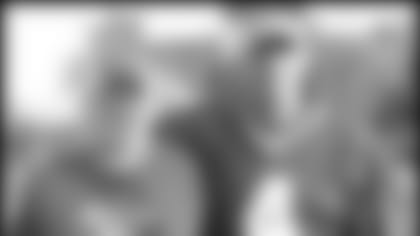 My Dad and I are big Packers fans. He lives in Colorado and I live in Arizona, but we call each other often during the Packers' games. He turned 60 in August of 2003 and I told him when he did that I would take him to our first Packers game. In October of that year, we both attended our first game at Lambeau Field as the Packers beat Seattle, 35-13. But there was something bigger than the game that day. This was the day that I realized my father was more than just a father to me...he was also my best friend!!!