Hey Packers fans, here's your chance to share with other fans from around the world your favorite memories of the Green and Gold!
Each week, Packers.com will post a new feature called 'Packers Fan Memories.'
Your first time at Lambeau Field... The first time you met a Packers legend... Your favorite piece of Packers memorabilia...Your family's pre-game tailgating ritual. You name it. We want to hear about it in 'Fan Memories' as Packers fans tell us about some of their most memorable moments backing the Green and Gold.*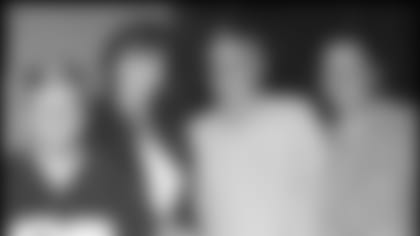 My wife and I brought a good friend and his father to their first Packers game in October 2004, and we stopped for a bite to eat at Brett Favre's Steakhouse. Sitting next to our table was Brett's Mom and some of her family and friends. We asked if we could take a picture with her, and she happily came over. It was a true honor to meet the woman who brought the best NFL quarterback into the world.
Paul - Prior Lake, Minn. *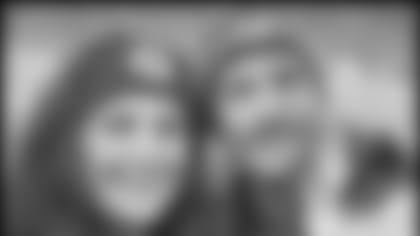 For our honeymoon my wife and I spent a few days in Green Bay, Wis., and the pinnacle was the Monday night contest. The Packers pounded the St. Louis Rams! As a die-hard, life-long Packers fan, taking the Lambeau Field tour, seeing the museum and the game compares to nothing else. Oh, my wife went too!
Pete - Independence, Ore.*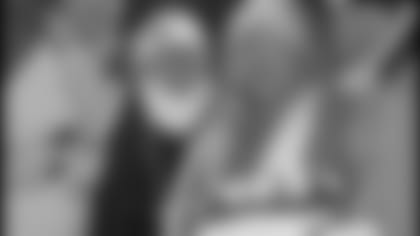 I have been a die-hard Packers fan since December 14, 2003. I saw Brett Favre and the Packers play the San Diego Chargers and witnessed the loyalty of Packers fans traveling to watch their team. My first trip to Lambeau Field was on Dec. 12, 2004 with my friend Aimee, her dad and her aunt. We watched the Packers win 16-13 on a last second field goal by Ryan Longwell. The place erupted. I can't wait for my next Lambeau Field experience on Nov. 6 when we beat the Pittsburgh Steelers! Go Pack Go!
Travis - San Diego, Calif. *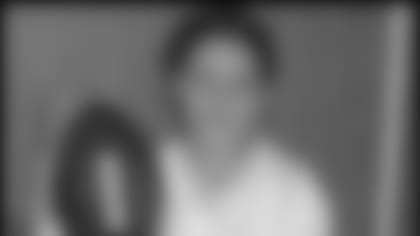 On August 26, 2005, my mother and I went to my first Packers game for my birthday. We were in the seventh row toward the end zone. At the end of the game, it started to rain. People started leaving, and some boys and my cousin and I went down to the first row. At the end of the game, the referee walked up to me and gave me the game ball. It was the best birthday ever.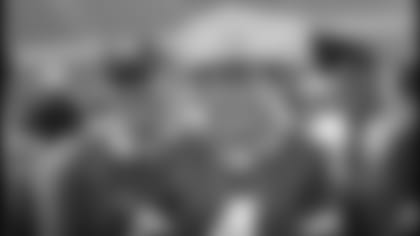 My dad has been a Packers fan since 1961, and I've been ever since I can remember. The Packers-Tampa Bay Buccaneers game on 9-25-05 was my first Lambeau Field visit but not my last. I can't thank my dad enough for this unbelievable weekend. We were able to get a stadium tour and visit the Hall of Fame. I'll never forget the feeling of walking out of the tunnel and seeing Lambeau Field from the eyes of a player. Even though we lost a tough game, it was great experience in a great football town.