Comparing statistics of players from different eras is usually pointless. The only fair measuring stick is to determine how dominant players were in their time compared to their peers. Even though Don Hutson (6-1, 183) lined up tight to the tackle more than he split wide during his 11 seasons, he was a receiver nonpareil compared to all the others of his day. The choices here include those listed as offensive ends into the 1960s. While Jordy Nelson had been rapidly climbing the list prior to his knee injury, current players weren't included.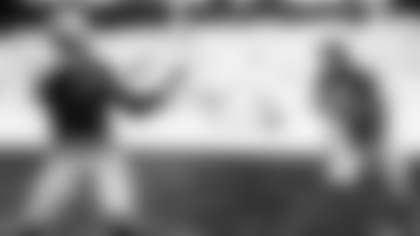 1. Don Hutson (1935-45) –When Hutson retired, he owned 19 NFL records, or 18 major ones if you prefer. His career stats were 488 receptions for 7,961 yards, a 16.4 average, and 100 touchdowns. The player with the next most receptions during Hutson's years in the league is Jim Benton with 190. Hutson also was a two-time league MVP in 1941 and '42.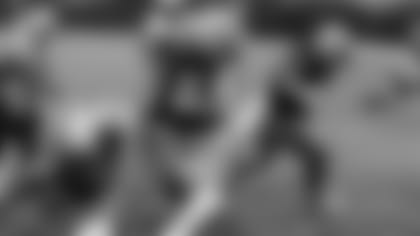 2. James Lofton (1978-86) –He was bigger than Hutson at 6-3, 192, almost certainly faster and finished with better numbers. Lofton ran a 10.54 100-meter dash in 1978, which at the time was the fourth fastest in the history of Stanford University track. Lofton also won the NCAA long jump as a senior. Hutson, on the other hand, has frequently and seemingly forever been credited with running anywhere from a 9.5 to 9.8 100-yard dash. He was even described as having world-class speed. Hutson himself said he "could run the 100 in 9.7 consistently" at Alabama. That would have been faster than Jesse Owens' 9.8 winning time in the 1935 NCAA Track and Field Championships. Curiously, Hutson never placed in the top three in the 100 in the Southeastern Conference track meet. His only place was second in the 220-yard dash as a senior. Even in the United Press preview of the 1935 SEC meet, Hutson was listed as a possible contender in the 220, but not the 100. Hutson never placed in the NCAA meet. In Lofton's case, he used his speed to average 18.2 yards per catch in nine seasons with the Packers.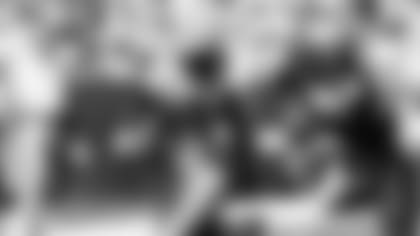 3. Sterling Sharpe (1988-94) – Sharpe and Lofton were never teammates, but their NFL careers overlapped for six seasons. When Sharpe's career was cut short after seven years by a neck injury, he had broken Lofton's record for most career catches with the Packers and also had the four most productive seasons as a Packers receiver. The difference was Sharpe averaged 13.7 yards per catch, almost five yards per catch behind Lofton.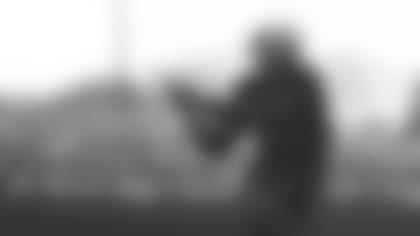 4. Billy Howton (1952-58) – When Howton's career ended in 1963 after playing with Cleveland for a year and Dallas for his final four, he held the NFL records for most career receptions and most career receiving yards, having broken Hutson's two most prestigious records. Howton's best years were in Green Bay, where he caught 303 passes for 5,581 yards, an 18.4 average, in seven seasons. By the time the AFL-NFL merger was completed in 1970, Pro Football Hall of Famer Raymond Berry had broken Howton's records, but Berry claims Howton should be considered a strong candidate for the Pro Football Hall of Fame. "I'll tell you a guy who is overlooked is Billy Howton when he played with the Packers," Berry told me in 2009. "He knew what he was doing to maneuver and fake to get open. He would be effective going inside, going outside, effective going deep. He was an extremely dangerous receiver and had great technique. He wasn't just consistent over a period of years. You don't pile up the numbers he piled up." As a player, Berry was one of the finest students ever of the passing game. As a head coach, he had a winning record with New England from 1984-89 and took a team to the Super Bowl.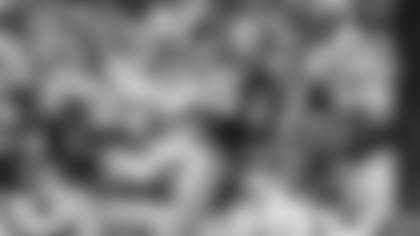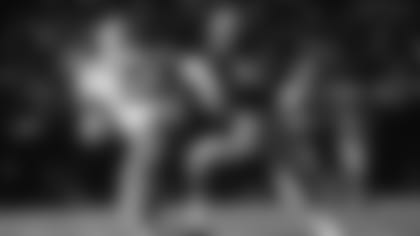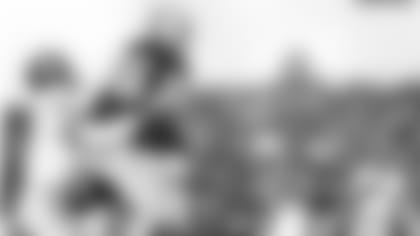 5.  Carroll Dale (1965-72), Boyd Dowler (1959-69), Max McGee (1954, 1957-67) – I'm breaking one of my cardinal rules: No ties. But the alternative would be to flip a coin. Dale was the most dangerous offensive playmaker on Vince Lombardi's three-time champs from 1965-67. He averaged 19.7 yards per catch in eight seasons with the Packers. That, for example, is more than six yards per catch better than what Donald Driver averaged. Dowler was 6-5 and an undervalued athlete, having played quarterback and run hurdles at Colorado. Other than Lofton, Dowler also has been the Packers' only all-decade receiver since 1950 or the start of the NFL's two-platoon era. Lombardi had a special fondness for McGee and regarded him as a key playmaker on his first six teams, especially his first two champions in 1961 and '62. McGee also was in lofty company with his 18.4 average per catch. Plus, who's to argue with Lombardi?
For more of Cliff Christl's historical perspectives, click here.