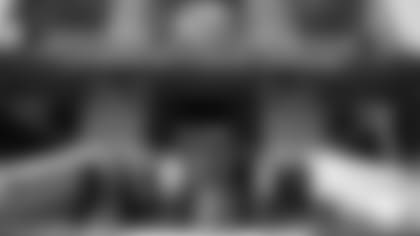 ](http://www.packers.com/media-center/photo-gallery/Packers-Oneida-Nation-renew-partnership/7f10b1fd-059f-45a1-9b15-7be92e82639b "Packers, Oneida Nation renew partnership Photo Gallery")
VIEW PHOTO GALLERY

The Green Bay Packers and Oneida Nation on Monday announced a multi-year extension of their partnership as well as the renewal of the company's sponsored gate at Lambeau Field.
Already a long-standing partner of the Packers, Oneida expanded its agreement in 2003 during Lambeau Field's renovation by sponsoring the east gate, which faces Oneida Street. The renewed partnership allows Oneida Nation to continue to promote tourism and Oneida's local businesses including the Radisson and Wingate hotels, Thornberry Creek and Oneida One-Stop gas stations and convenience stores.
"The Green Bay Packers are proud to continue our long-lasting relationship with a great community partner," said Packers President/CEO Mark Murphy. "The Oneida Nation shares a rich history with the Packers and we both look forward to continuing to provide great experiences to our residents as well as our visitors."
In the past, Oneida has sponsored "Oneida Nation Kids Clinic," a football camp for young members of the Oneida Nation at the Don Hutson Center. Oneida has also teamed up with the Packers on several occasions to enhance the gameday experience at Lambeau Field by providing dancers during the halftime show.
As a part of Oneida's partnership with the Packers, the Oneida Nation and its attractions are represented in more than 35 locations inside the stadium, in addition to the east gate entrance, providing exposure to more than 70,000 fans during each game.
Oneida has a rich relationship with professional football in Green Bay that dates back to the late 1800s. Some of the first professional paid football players in the city were Oneida men Tom Skenandore, Taylor Smith, Martin Wheelock and Jonas Metoxen.
"Oneida has experienced tremendous success along with the Packers during our relationship," said Ed Delgado, chairman of the Oneida Tribe of Indians of Wisconsin. "Two Super Bowl wins helped bolster our economy and generate positive things happening in our community. We look forward to more successful seasons in Titletown."
About Oneida Nation
The Oneida Nation of Wisconsin is a tribe with a reservation located on the west side of the Green Bay metropolitan area. The reservation comprises portions of eastern Outagamie County and western Brown County. The Oneida are one of the six nations of the Great Iroquois Confederacy.