GREEN BAY – This three-time NFL MVP quarterback will begin his 10-episode residency as the guest host of "Jeopardy!" on April 5.
The Packers' quarterback is one of several celebrities hosting the iconic show in two-week intervals throughout the winter and spring. Former show champion Ken Jennings recently wrapped up his two-week stint with executive producer Mike Richards hosting next.
TV personalities Katie Couric and Dr. Mehmet Oz will then step in before giving way to Rodgers during the first full week in April. CNN anchor Anderson Cooper, actress Mayim Bialik and "Today" host Savannah Guthrie also have been tabbed for future shows.
Rodgers previously appeared on an episode of "Celebrity Jeopardy!" in 2015. He raised $50,000 for the MACC (Midwest Athletes Against Childhood Cancer) Fund after defeating former astronaut and current Arizona senator Mark Kelly, and "Shark Tank" panelist Kevin O'Leary.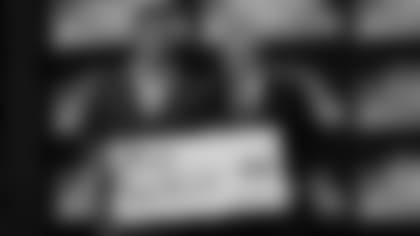 A devout fan of the show, Rodgers considered longtime host Alex Trebek "one of my idols growing up" and voiced his admiration for Trebek following his passing last November at 80 years old after a two-year battle with pancreatic cancer.
When asked to fill in as a guest host, Rodgers jumped at the opportunity.
"The show has been so special to me over the years," said Rodgers in January. "It's been a staple at my house here in Green Bay for the last 16 years – 6 o'clock watching Alex and trying to get as many questions as I can. When the opportunity came up in 2015 I mean that was a dream come true, it really was, to be on there, to get to meet Alex was just such a special moment, and we're all obviously sad about his passing."