Maybe the toughest task in choosing the Packers' greatest player from the Iron-Man Era is trying to distinguish the real Don Hutson from the mythological Don Hutson.
The Iron-Man Era, for the purpose of these rankings, covers the period from 1919 when the Packers were born through 1949, the National Football League's 30th season and the last before it permanently approved free substitution. To be clear, from the time the Packers joined what became the NFL in 1921 through 1949, the rules of substitution and reentry changed; and players, for the most part, saw their playing time diminish. In other words, there were more 60-minute players in the 1920s than the 1940s. Also, the NFL adopted free substitution as early as 1943, but then limited it again in 1946, allowing no more than three substitutes to enter a game at any time. In 1949, free substitution was enacted again for one year before it was made permanent in 1950.
Whatever the rules, the bottom line here is that all 15 players on this list played both offense and defense. They also all played under Curly Lambeau and only one, Cub Buck, didn't play on at least one of his six NFL championship teams.
The list includes 15 players – not 10, like the previous lists of the outstanding offensive and defensive players since 1950 – because a case could be made that all of them have the credentials to be considered for the Pro Football Hall of Fame as future seniors candidates. Keep in mind, too, there are still five other Packers who were named to NFL all-decade teams prior to 1950 not on this list: Lambeau, and 1930s linemen Bill Lee, Buckets Goldenbeg, Russ Letlow and George Svendsen.
Lambeau's six titles were a league record and accomplished over a 16-year period, yet only seven players from those teams – or, for that matter, all of Lambeau's teams, covering 29 NFL seasons – have been inducted into Canton.
In my 13 years on the Pro Football Hall of Fame selection committee, maybe the most absurd argument often repeated during the annual selection meeting was that some championship team had only so many Hall of Famers and warranted more or maybe another had too many. Thus, I mention this reluctantly, but the Bears won seven titles from 1920-50 – George Halas coached five of them – and have 17 Hall of Famers from that period. That's more than twice as many as the Packers.
What's more, during the 1929-44 span when the Packers won six titles, the Bears won only five. Yet, over those 16 years, the Bears still have a 2-to-1 edge in Hall of Famers: 14 to 7.
(Note: The latest addition was end Ed Sprinkle, who was elected as part of last year's special centennial class. When I was on the committee, there were a number of years when I thought Sprinkle would have been a better senior nominee than some of those chosen by the separate senior committee. Had I not voted for him because the Bears already had 13 players from that period, I would have considered myself guilty of voter negligence. But was Sprinkle more worthy than Verne Lewellen? No way. More worthy than two Packers ends, Lavvie Dilweg and Larry Craig? That's debatable.)
But back to Hutson and the myths surrounding his career.
One, there's absolutely no proof in Hutson's personnel file in the NFL office of him signing two NFL contracts as a rookie; and there's really no evidence of it anywhere other than Lambeau lying about it – remember, Lee Remmel, among many others, considered him to be "a congenital liar" – and Hutson occasionally doing the same. Yet one of five paragraphs included in Hutson's bio at the Pro Football Hall of Fame's official website, includes the story and how he was awarded to the Packers rather than the Brooklyn Dodgers based on the time of the postmarks. All the fallacies of that story will be spelled out in our definitive history of the Packers, including the number of times the story changed and Hutson's own written account, which started: "I had tentatively agreed to sign with Brooklyn …"
Two, despite references to Hutson being the first wide receiver, there was good reason why he was listed as a left end when he played. In Lambeau's Notre Dame Box, the offensive ends lined up tight to the tackles and shifted one yard to the outside before the snap. Yes, in Hutson's later years, Lambeau took measures to protect him from taking a physical pounding and moved him further away from the left tackle, sometimes three or four yards, maybe more on occasion, according to former teammate Herm Schneidman. But Carl Mulleneaux, who played end opposite Hutson from 1938-41 and again in 1945, said, "When Don played in the old days, he was close in to the line and he'd have to break away from defensive ends and linebackers, and they really worked him over before he could get away." Cecil Isbell, who played with Hutson from 1938-42, said he wished the two could have operated from a T-formation to take better advantage of Hutson's talents. "(We) could have flanked Don then," said Isbell. "He was in tight and had to block the tackle on those reverses to (Clarke) Hinkle."
Three, almost every story ever written about Hutson as a pro football player, if it mentioned his speed, credited him with running anywhere from a 9.5 to a 9.8 100-yard dash. As an example, Peter King, who has been one of the most respected pro football writers of the last 40 years and deservedly so, told the Green Bay Press-Gazette in 1994 that Hutson had won the 100 at the Southeastern Conference meet as a senior with a time of 9.5 and did so running in between innings of an Alabama baseball game in which he was also playing. No doubt, it was an honest mistake that King learned from what he believed was a credible source. While this is a subject I hope to continue researching, here's what I've found so far. As a senior, Hutson finished fourth in the 100 in the SEC's conference meet. Tulane's Herman Neugass was the winner with a time of 9.8. What's more, Hutson failed to win the 100 in any of Alabama's five dual meets that spring. In fact, teammates Joe Riley and Herman Krauss each won two of the five duals. Hutson's best showing in the SEC was a second-place finish as a senior in the 220-yard dash, also won by Neugass with a time of 21.7. As a junior, Hutson ran in the second of two heats in the SEC time trials for the 100 and failed to qualify for the finals. In fact, it wasn't an official place, but he was listed last of seven runners in his heat in the meet summary. As a junior, Hutson didn't compete in the 220.
The list of exaggerations and made-up stories about Hutson could go on and on, but on to my rankings. Admittedly, I never saw any of these players play. The rankings are based mostly on my research and interviews with more than 35 Packers who played under Lambeau, including roughly 20 who played with Hutson, as well as close to 20 players on opposing teams who played against Lambeau's Packers and Hutson. Based on that feedback, Hutson is No. 1 here, but it's a close call over Hinkle and Lewellen.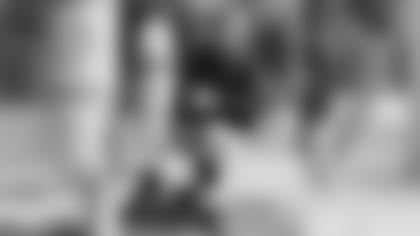 1. Don Hutson (1935-45) – Over his first four seasons, Hutson doubled as an offensive and defensive end at roughly 180 pounds. In other words, he broke the mold at his position because Lambeau, a pioneer of the forward pass, determined his big-play ability overshadowed his weaknesses as a blocker and tackler. At the time, the rest of the league's coaches were looking for ends who could fulfill the "duties of both backs and linemen," in the words of Pro Football Hall of Fame coach Ray Flaherty, who previously played end mostly with the New York Giants from 1927-29, '31-35. Basically, all the other ends when Hutson broke into the league were either short and stocky or tall and sinewy, and weighed up to 35 more pounds than he did. That explains why even if Hutson ran no better than a 10-flat 100, he was still the fastest end in the league. Also, that partly explains why his stats were off the charts compared to his peers. Hutson was built like today's wide receivers; others at his position were built more like today's tight ends and defensive ends. In essence, Hutson was pro football's first specialist. The tradeoff was that when he played defensive end, teams were able to run the ball to his side with impunity in the words of longtime New York Times pro football writer Arthur Daley. Once Hutson moved to defensive halfback (not safety as many have written) in 1939 in a 6-2-3 defense, he was less of a liability and intercepted 30 passes. Still, teammate and fellow Pro Football Hall of Famer Mike Michalske said Hutson's idea of a tackle was to "let somebody else" make it. Yet another question that begs asking is: What about the disparity in stats during the war years from 1942-44 when more than 600 NFL players spent time in service? During those three seasons, Hutson averaged 5.8 receptions and 92 yards per game, and also scored 37, or more than a third, of his 99 career touchdown receptions. In his other eight seasons, Hutson averaged 3.6 catches and 60.4 yards per game. Were some of the teams from 1942-44 much better than the strike replacement teams of 1987? The 1942 Detroit Lions, for example, finished 0-11 and were outscored 263 to 38. In two games against them, Hutson caught 10 passes for 237 yards, despite playing less than a half in the second game. All that said, no teammate or opponent has ever questioned Hutson's greatness as a receiver. He won two league MVPs in 1941 and '42. He made either the official all-NFL team or Associated Press All-Pro team or both in nine of his 11 seasons and left the game with 19 NFL records, including one for shortest pass reception. "He was the best I've ever seen," Bears Hall of Famer Bulldog Turner, who played from 1940-52, said in a 1996 interview. "I don't like to compare players then with players now. But he was head and shoulders above the ones in that era." Yet, here again, what should one make of what Turner also explained? He was a 6-2, 235-pound center on offense and played outside linebacker in a 6-2 front, or sometimes a 5-3, on defense. Despite weighing almost 50 more pounds than Hutson, Turner said he was assigned to cover him on shorter routes. "I had to chuck him and then cover him to certain spots," said Turner. "Man! I'd worry about it all year. It was a nightmare for me."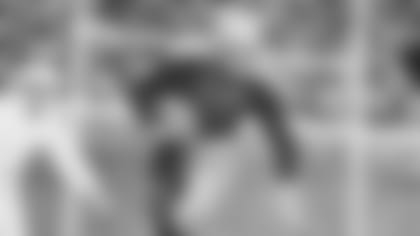 2. Clarke Hinkle (1932-41) – The reason for scrutinizing Hutson's credentials wasn't to disparage his greatness, but because I'm not sure the real Hutson belongs ahead of Hinkle on this list. When I first started at the Press-Gazette, some of the Packers' old-timers would stop at the sports department and compare Hinkle to Jim Taylor as a fullback and Ray Nitschke as a linebacker. As a fullback, Hinkle set the NFL career rushing record; as a linebacker, he was a jarring tackler and fierce competitor. If I could pick five to 10 people to poll on who was the better player of the two – Hutson or Hinkle – the list would include Michalske, Buckets Goldenberg, Verne Lewellen and Bud Jorgensen. Conveniently, all four were asked that question at some point and all four picked the same player. Michalske played for the Packers from 1929-35, '37, served as a player-coach his last two seasons and then stayed in the Green Bay area and coached at St. Norbert College from 1940-41, which allowed him to watch the Packers in person in the days before television. "As far as Hinkle, I believe he was the best player the Packers ever had," Michalske told Lee Remmel in 1977 when the latter was Packers public relations director. Goldenberg played from 1933-45, longer than any other player of the Lambeau era, and then lived in Milwaukee, where the Packers played part of their home schedule. In 1965, Goldenberg said, "Clarke Hinkle was the greatest all-around football player of all time." Lewellen played with the Packers from 1924 to 1932, and then essentially lived in Green Bay until his death in 1980, serving on both the Packers' executive committee and as their general manager in the 1950s. In 1948, Lewellen said, "Clarke Hinkle was the greatest all-around ballplayer I've ever seen. Without question Don Hutson was the greatest offensive threat we have ever seen." Jorgensen worked in the Packers' football operation as trainer and property manager from 1924-70. When he announced his retirement in 1969, he said Hinkle was the Packers' greatest player, including those from the Lombardi era. "Clarke was just the best, offensively or defensively," said Jorgensen, who worked in the Packers' football operation for 46 years, longer than anyone in history.
3. Verne Lewellen (1924-32) – How someone could be widely viewed as a team's most valuable player during one of only two three-year championship runs in the first 100 years of the NFL and not be an inductee in the Pro Football Hall of Fame is beyond comprehension? It's not easy to explain, but here's one of the obvious reasons. Throughout my years on the selection committee, there were voters who had an obsession with all-decade teams. Apparently, it didn't matter that the 1920s all-decade team was chosen in 1969 by a panel of 16, mostly sportswriters, most of whom probably never saw any of the players play. Of the seven backs they picked, four were never selected to a single all-pro team in the 1920s and a fifth, Jim Thorpe, was named to one. Next to Paddy Driscoll, who received 13 first-team selections in seven different years, Lewellen ranked second with eight first-team selections in four different years. During Lambeau's last five years in Green Bay, he picked three different all-time teams. His two constants in the backfield were Hinkle and Lewellen. Lambeau called Lewellen his best punter, and said Blood and Lewellen were his two best all-around backs. The Packers were 79-26-10 in Lewellen's nine seasons and it was partly, if not largely, because he was the game's premier punter and punters could dominate a game more than any other position. In 1929, the Packers went 12-0-1, won their first championship and outscored their opponents, 198-22, relying on Lewellen to dictate field position. That was why 64 of his 85 punts came on first, second or third down. The game was all about field position with the hope of scoring one or two touchdowns that would likely be enough points to win. But here's another reason why Lewellen probably has been overlooked. I've seen at least one story about his value as a player that never even mentioned his punting. When Lewellen retired, he also held the NFL record for career touchdowns with 51 and it stood for nine years until Hutson broke it. Other than maybe Lambeau, nobody was in better position than Charlie Mathys to pick the best Packers player of the team's first 50 years. Mathys was the team's quarterback from 1922-26, and then served on the executive committee and/or board of directors from 1927-80, never missing a home game for 50 years or more. His pick? "I don't think there are too many players from that time who could have made it today, the caliber is so far advanced, but Verne Lewellen could have made it any time from that day to this," Mathys told Remmel in 1966.
4. Johnny Blood (1929-33, 35-36) – Pro football's first big-play threat as a two-way back. In 1931, he caught 10 touchdown passes, still the Packers' single-season record for a back. In 1935, when Blood was 31 and Hutson was a 22-year-old rookie, the two raced goal post to goal post during an early practice. "Everybody bet on them, a buck or whatever, and Hutson beat him by one step," said Herm Schneidman, also a rookie that year.
5. Cal Hubbard (1929-33, 35) – One of seven tackles selected to the NFL's centennial team. The NFL Record & Fact Book lists him at 6-5, 250. The Pro Football Hall of Fame website lists him at 6-2, which Hubbard said was his actual height. Either way he was a mountain of a man in his era, and moved well enough to play end for the New York Giants at the beginning of his career, although he was primarily a two-way tackle for the Packers. Interestingly, Lambeau picked other tackles – Buck, Jug Earp and Bill Kern – over Hubbard on two of his three all-time Packers teams.
6. Mike Michalske (1929-35, 37) – He was at least two inches shorter and 40 to 60 pounds lighter than Hubbard, which probably hurt him in voting for the NFL's 75th and 100th anniversary teams. But he had tremendous quickness as a two-way guard and Lambeau wasn't the only one who would have picked him over Hubbard. Blood played with both Hubbard and Michalske, and he, too, considered Michalske the better lineman. "He was as great as any football player Green Bay ever had," said Blood.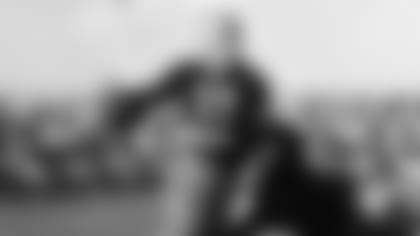 7. Cecil Isbell (1938-42) – Sammy Baugh was a rookie in 1937, played 16 years and was one of 10 quarterbacks chosen for the NFL's centennial team. Although Isbell entered the NFL a year after Baugh, five years into his career he was the more productive and decorated player. In 1942, Isbell became the first player in NFL history to surpass 2,000 yards passing in a single season. His 2,021 yards were almost 500 more than Baugh had ever thrown for at that point. Isbell also owned the NFL record for most touchdown passes in a career with 59. Baugh was second with 56, despite playing one more season. Isbell's 24 touchdown passes in a season also set a league record, whereas Baugh ranked second with 16. As for all-pro recognition, Isbell edged Baugh on that count, too, over the five seasons they played together. Baugh and Isbell each made eight all-pro teams, but Isbell made 11 second teams to Baugh's nine. Lambeau called Isbell the greatest passer ever: better than Baugh, Sid Luckman and Packers great Arnie Herber. Eight games into Isbell's rookie year, George Halas said he was better than Herber because he was a better all-around player as a two-way halfback. Isbell retired after five seasons to go into coaching.
8. Arnie Herber (1930-40) – In 1936, he became the first passer in NFL history to throw for more than 1,000 yards as the Packers won their fourth NFL title and first under a playoff format. Led the NFL in passing in three of the first five years it kept statistics. Considered the game's first great deep-ball passer. Listed as a quarterback in the Pro Football Hall of Fame, but played only two games there, both in his rookie year. Played 109 at left and right halfback in Lambeau's Notre Dame Box.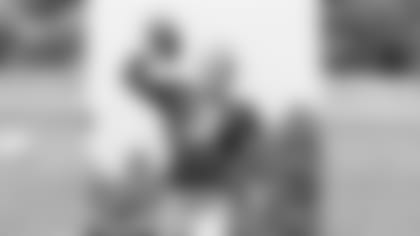 9. Tony Canadeo (1941-44, 46-52) – At age 30 on a 2-10 team, he became only the third player in NFL history to rush for 1,000 yards or more. Played left halfback, usually the primary passer in Lambeau's Box, but was more a runner than passer. "He was a slasher," said former teammate and NFL assistant Aldo Forte. "He was the type who broke tackles." Played in only three games in the Packers' 1944 championship season and missed 1945 while serving in the Army when he should have been in the prime of his career.
10. Lavvie Dilweg (1927-34) – Two-way end when the Packers were playing a seven-man line on both sides of the ball and the game's prototype at the time. Based on Lambeau's comments over the years and an article written by Hall of Fame coach and former end Ray Flaherty, the evolution of the end position was one of the most fascinating developments in the early years of pro football and the Packers with Hutson, Dilweg and Larry Craig dictated many of the changes. Lambeau considered end to be the toughest position to fill because of the position's rare requirements in the days of seven-man lines. Dilweg excelled in all areas and was a five-time consensus all-pro in his eight years with the Packers. But, here again, he's a player who has been overlooked for the Hall of Fame because he played in the pre-stats era and what was maybe his greatest strength goes unappreciated today. He might have been the best in the game at covering punts, which also might have been an end's most important assignment, yet that never even gets mentioned in stories and profiles about him.
11. Charley Brock (1939-47) – Played center on offense, but had a bigger impact as a linebacker on defense. Intercepted 28 passes which would be the Packers' club record for most by a linebacker, except he doesn't get credit for the eight he picked off as a rookie before interceptions were counted as an official stat. Three of those interceptions his first year came against Baugh and propelled the Packers into the 1939 title game. Brock played in the shadow of two all-time greats, Mel Hein of the Giants and Bulldog Turner, and that has hurt his Hall of Fame chances. But Alex Wojciechowski, a fourth center from that era who played for Detroit and Philadelphia, is in the Hall of Fame with lesser all-pro credentials. In nine years, Brock was a consensus all-pro once and was either a first- or second-team selection in three other seasons. Wojciechowski made first- or second-team all-pro in only two of his 13 seasons and was never a consensus all-pro.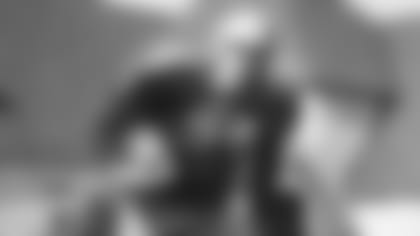 12. Larry Craig (1939-49) – Craig never made an all-pro team back when 11-man teams were selected based on a player's offensive position. After all, he was the Packers' quarterback for his first eight seasons and never threw a pass. But two Hall of Fame quarterbacks said he might have been the best pass rusher in the league over his 11 years. "We tried to keep our best blocker on him, but he still rushed me harder than anyone I ever played against," said Baugh, who played from 1937-52. Bob Waterfield, who played for the Rams from 1945-52, named Craig and Sprinkle when asked about the best defensive ends he faced. Baugh also picked Craig as the blocking back on his all-time NFL team. In fact, according to Isbell, if not for Craig's rare ability to double as a back and a defensive end, Hutson might not have lasted more than five to seven years because of the beating he was taking as a defensive end.
13. Red Dunn (1927-31) – Dunn was the first quarterback in NFL history to win four league titles: one with the Chicago Cardinals in 1925 and three with the Packers. He also played behind center and was the Packers' featured passer in his five years with the team. It wasn't until after Dunn retired that Lambeau changed his Box and turned his quarterback into a blocker. That was because Herber didn't have the necessary skills or other qualities to operate up close to the line. Unofficially, Dunn has been credited with the second most passing yards in the NFL's pre-stats era (1920-31), ranking behind Hall of Famer Benny Friedman. But in big games that all but decided the league titles from 1929-31, the Packers were 4-1 against Friedman's Giants. "Benny Friedman was considered the best pro passer then, because he had the big college reputation, but every time we played the Giants, Red outplayed Benny as far as I'm concerned," Blood told author Ralph Hickok.
14. Cub Buck (1925-31) – Buck joined the Canton Bulldogs in 1916 after being named second team All-American at Wisconsin and played there through 1920, the first year of what was then the American Professional Football Association. In fact, when legendary Jim Thorpe, Buck's teammate with the Bulldogs, picked his all-time team in 1950 he chose Buck as one of his two tackles. Lambeau picked Buck as a tackle on all three of his all-time Packers teams. At 6 feet and close to 270 pounds, Buck was also one of the outstanding punters in the early years of the NFL.
15. Baby Ray (1938-48) – It was a tossup between Ray and Buckets Goldenberg. Both were chosen all-decade players: Goldenberg in the 1930s and Ray in the 1940s. But Ray was named a first-team all-pro in four different seasons; Goldenberg in only one. A two-way left tackle, Ray was huge for his era at 6-6, 249. He also received an endorsement from Waterfield, who picked him and Vic Sears of Philadelphia as the two best defensive tackles he ever faced.