Cliff Christl started gathering oral histories with former Packers and others associated with the team in 2000 and will continue to gather them as Packers historian. Excerpts from those interviews will be periodically posted at *www.packers.com*.
This is Part II of an oral history with Pat Peppler, who ran the Packers' personnel department from 1963-72. He served as director of player personnel under Vince Lombardi and Phil Bengtson from 1963-70. Peppler was assistant to the general manager under Dan Devine from 1971 until March 1972. This part of Peppler's oral history covers the Bengtson and Devine regimes.
On Lombardi abdicating his duty as general manager to Bengtson during the 1969 draft, although it was held almost a week before Lombardi tendered his resignation to become coach and GM in Washington:"(Lombardi) wasn't in the (draft) room. When Phil (took Rich Moore) I left the room because I was mortally (upset). On the way out, Vince was coming in. He pulled me aside and said, 'Pat, I'm sorry. I'm trying to stay out of Phil's way and let it become his team.' I said, 'I'm very upset because we worked the whole thing out and made our decision, and that wasn't going to be our No. 1 draft choice.' I said, 'We talked Phil out of it and told him that (Moore) probably would have been available in the third or fourth round if he wanted to take him.' I told Vince, 'I don't want to operate under these circumstances.' The bad part about it was that Phil was not a good judge of players. He was a good coach at what he did. Bill Arnsparger was the best defensive guy I was around and I know he had respect for Phil."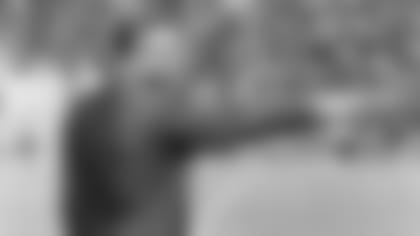 On whether he thought Lombardi yielded his authority over what turned to be one of the worst drafts in Packers history because he already had reached an agreement to take the job in Washington:"He probably knew he was leaving, but he wouldn't do something like that because he was leaving. He felt like he didn't want to be in position where he was interfering with Phil. I think Hawg (Hanner) had seen (Moore). And we saw him in an all-star game. He was a good-looking specimen, but he didn't get anything done at all."
On Moore not only being the Packers' No. 1 pick, but the 12th overall: "Phil went completely against everybody on the staff. The worst part was that we went through the process like we always did with Vince and Vince let us alone. We got it all lined up on the board and Rich wasn't up there. But when our selection was up, Phil jumps up and says, 'We're going to take Rich Moore.' He thought he had another Merlin Olsen. I was as upset as I was with anything that had happened in the draft up until then."
On Moore's two-year, 20-game career with the Packers: "I remember Willie Wood came to me one time. He said, 'Can't you do anything to get that blankety-blank Moore out of there.' He said, 'I'm too old to be making tackles because he's screwing up.' The players all complained about him. The coaches all complained about him. And we compounded the thing by playing him."
On the Packers also blowing their second- and third-round picks on offensive lineman Dave Bradley and wide receiver John Spilis, who played in 15 and 40 games, respectively: "Spilis was a disappointment and I was probably as responsible as anyone. Spilis could run and catch the ball. I was always a little bit leery about how fast we'd (give up on) people."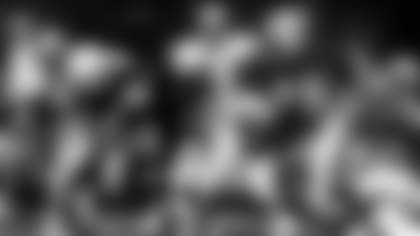 On Dave Hampton, a ninth-round pick and probably the best player in the Packers' 1969 draft class:"He was a good running back. A very good running back. He didn't have good hands… He and Donny (Anderson) were our halfbacks and we ran a fullback up the middle and an underneath handoff to the halfback to the strong side. We were running that instead of the sweep. We called it the B sweep instead of the one that was famous with (Paul) Hornung. Hampton had good speed. Good strength. Pretty good size and pretty well put together."
On whether the executive committee or club president Dominic Olejniczak interviewed him to succeed Lombardi as general manager after Lombardi had recommended him for the job:"No. I said something to Ole at one point. I said to verify, 'Vince said that he recommended me to you for the general manager's job.' (Ole) said, 'He recommended a lot of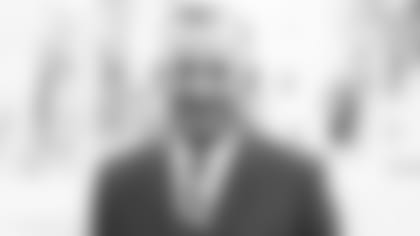 people.' He blew me off with that."
On the job Bengtson did as a general manager from 1969-70: "He wasn't a very good one… I need to tell you this: Phil was a terrible judge of talent. The coaches went out in the spring and scouted the colleges. A big part of our scouting system was what the coaches did. Then in the fall – I don't know if Phil went out – but the other coaches went out. I'd pick the guys we really wanted to see and get the appropriate coach on him. But I had to get them back on Saturday. They went out on Friday afternoon, and they got back on Saturday night."
On running a personnel department at a time when the Packers, like other teams, had only part-time scouts, including Bill Young on the West Coast and Lew Anderson on the East Coast: "Young wanted to come to training camp. Vince liked the work he was doing, but he didn't really like the guy. He said, 'I don't want him here, but I can hardly turn him down.' He said, 'Keep him away from me.' I said, 'Why the hell do you have him?' He said, 'Well, he does all the work.' We had three part-time guys. (Anderson) was part-time and he had a good government job. He really liked (scouting) and he did a good cover job. He reported a lot of what he heard and he was good at picking that up. He was an enthusiastic guy."
On whether he negotiated contracts under Bengtson, as he did under Lombardi: "Yes. Probably more so."
On whether he was part of the trade talks with the Chicago Bears before the 1970 draft in which the Packers obtained the No. 2 pick for veterans Elijah Pitts, Lee Roy Caffey and Bob Hyland and then selected defensive tackle Mike McCoy: "I think we were trying to move up to get McCoy. I did a good deal of the work. I loved Elijah, but (the Packers coaches) weren't playing him. I think Hyland was a disappointment to the coaching staff at that point. I don't think Elijah ever really played (for the Bears). We hired him as a scout after the Bears let him go, and Elijah told me he went into old man Halas and said, 'Coach Halas, I signed this contract with Green Bay.' It passed to the Bears, of course. And (Pitts) said (to Halas), 'It's a lot more expensive to live here. I just don't think I can play for this amount of money.' He said, 'Mr. Halas looked at me pleasantly and said, 'Elijah are you going to announce your retirement or do you want me to?' In other words, that was Halas' way of telling him he wasn't going to redo the contract. Caffey may have been the biggest part of that trade."
On whether the Packers made the trade hoping Pittsburgh might pass on quarterback Terry Bradshaw with the No. 1 choice or whether the Packers considered drafting quarterback Mike Phipps, who went third to Cleveland: "We just wanted McCoy."
On Olejniczak having a greater presence in the office once Bengtson became general manager: "He told me one time, not to let Phil do something. I said, 'Ole, Phil is the general manager and I can't stop him from doing what he wants to do. I'll recommend what I think is right, but he's the general manager. I'm working for him.' I can't remember what the (heck) it was about. It was some kind of a move or a trade. I could tell (Olejniczak) was questioning what (Bengtson) was doing and I felt I had to clear the air or he would keep doing that. And I didn't want that. That would have turned into a mess if I had done things for Ole behind Phil's back."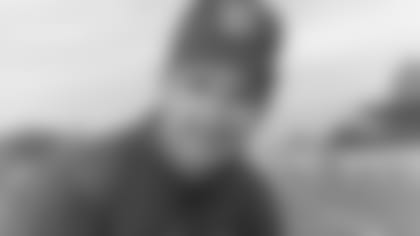 On his relationship with Devine: "He came in and was a lot of talk, but all the time he was figuring to get rid of me. I suggested to him about maybe being assistant general manager. I thought I should have a bigger salary. I was exactly the type of person he needed even if it wasn't me. He didn't know anything about waivers or trades or anything like that. Then he'd have me bring him up to date on things so he could look like he was more knowledgeable than he was with the coaches and players. Frank Kush was a Michigan State player, and he went with Devine as line coach. When Devine left (Arizona State), Frank took over. He told me, 'Devine will blow smoke at you for awhile, play a long with you and then when he thinks he's gotten everything out of you, he'll get rid of you.' Then he said, 'He'll do it too soon because he isn't smart enough to figure out that he needs people.' He made (Bob) Harlan assistant general manager. He says to me, 'You'll be assistant to the general manager.' It was a slap in the face, but I wasn't in position to do anything about it."
On Devine's first minicamp in Arlington, Texas:"He showed a Missouri highlight film to the players. All-pros. He was awful."
On Devine hitting the mark with his first draft pick, fullback John Brockington, in 1971: "(Devine) did one thing I give him credit for. We were looking at film and doing the work we had done just like when Lombardi was there. Anyway, he came in and said, 'What about a big back?' I said, 'If you want a big back – and those are the people who make the difference – that's John Brockington. He's a (heck) of a player.'"
On what he knew about Devine from when he was coaching at East Lansing High and Devine was coaching freshmen at Michigan State:"Devine and Bob Devaney were freshman coaches. The next year some of the coaches left and Devine and Devaney were moved up to the varsity. Devaney was a good coach, but Devine was so bad. He coached the secondary, and he didn't know (crap) from apple butter about coaching a secondary. But Duffy (Daugherty) had given him the job… and liked the family. He didn't want to just dump the guy, so he got him a job at Arizona State, which wasn't famous at the time. Devine did well out there and then he went to Missouri. He had some good college jobs, and he had some good assistants. Apparently, he was a good recruiter. They said that about him."
On Devine's involvement in the draft: "He made a show of doing it. We'd be working and he'd come in and say, 'Leave the film out, I'm going to look at them tonight.' Hawg would arrange the film in a way to see if they had been moved… He did that a couple times and we all knew because we were in there."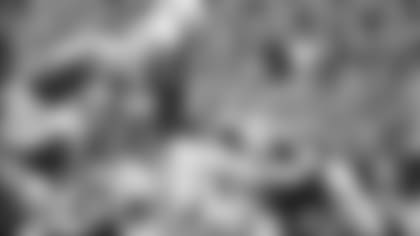 On whether wild-eyed linebacker John "Bull" Bramlett, who was acquired from New England in a straight-up trade for Rich Moore in July 1971 and then cut at the end of camp, actually threatened to kill him and others when he learned about being waived:"(Bramlett) said, 'You, too, you ball-headed (bleep). I was looking for body armor."
On the part he played as director of pro scouting in Miami when Devine traded two second-round draft picks to the Dolphins for third-string quarterback Jim Del Gaizo:"(Don) Shula was trying to move him and trying to get something for him. Whether he did a job on me or not, (Shula) always praised Del Gaizo and said how good he was and how smart he was. Then I used what Shula said when I talked to people. And I talked to Dave Hanner. I just said, 'Shula really likes him.' Of course, Del Gaizo had no chance with Devine. He had played well when he got to play for Shula. I just dealt with Hanner. Devine gave the OK, I'm sure. But he wasn't part of the negotiations, and I was trying to get the most I could. Shula was pleased at what we got."
On whether Devine had a legitimate complaint that members of the executive committee had undermined him in Green Bay: "Devine's problem was that he was not a qualified professional football coach. He did well in college and recruited well, but he didn't know the pro game. There are guys in college football who keep their eye on pro football, but I didn't feel he was ever that way."
Peppler died June 23 at age 93. The excerpts above were taken from seven in-depth interviews conducted with him: Two in both 2002 and 2009, and one each in 2005, 2006 and 2011.
For more of Cliff Christl's historical perspectives, click here.