*Cliff Christl started gathering oral histories with former Packers and others associated with the team in 2000 and will continue to gather them as Packers historian. Excerpts from those interviews will be periodically posted at **www.packers.com*
As director of player personnel under Vince Lombardi and Phil Bengtson and as assistant to the general manager under Dan Devine, Pat Peppler oversaw the Packers scouting department for every draft from 1964-72. In this, the third and final oral history with Peppler, he talks about some of those drafts and the Packers' picks.
On the Packers' first draft pick in 1964, tackle Lloyd Voss, who started only one game in two years before being traded for a No. 1 pick in a deal with Pittsburgh, where he played six years:"It was not a real cloak-and-dagger type of thing like some of them turned out to be (when the AFL and NFL were competing for players). I think he pretty much wanted to be with the Packers. He was a good player and he went on to play pretty well for Pittsburgh. I thought Lloyd was somewhat in awe of the other offensive linemen because there were so many veterans (in Green Bay). Then there was always the problem: Should we go to defense with him. And that's where I think he ended up with Pittsburgh."
On selecting halfback Donny Anderson as a first-round future in November 1964, even though he wouldn't be eligible to play until 1966: "We had two No. 1picks… (Lombardi) made that choice on his own. He surprised us all. We rated (Anderson) very highly, but with that tag that he was a junior eligible. Of course, in those days with the competition between the two leagues, you had to sweat out the whole year: That the other guys might jump in there and sign him quietly."
On why he thought Lombardi made the pick: "He liked him and he didn't fool around. I only saw Donny once. We had a lot of reports on him. My report said that I thought he'd be a very good running back, but that he would be an excellent flanker. And he was Vince's kind of flanker. He was big, had great hands. He could run. (Lombardi) had read everything about him. And, in those days, he went by the reports we got from college coaches. (Anderson) had the stats. He had size and speed. He was a punter besides. He was a fine all-around athlete."
On his reaction to Lombardi's decision: "I was surprised. I thought we probably could have taken somebody else with that choice and still gotten Donny. He was not a great running back. He was a pretty good one and a threat out of the backfield, but he was not what you were looking for. You wanted a dominant back, which he was not. But Donny played nine years in the league and I don't think he missed a game."
On why Anderson didn't turn out to be the next Paul Hornung: "He was faster than Hornung. Donny was probably a legit 4.6 in those days. But he wasn't like Hornung or Elijah Pitts. Those guys were a little bit shorter and had the good balance. Donny, early on, he'd leap through the air. He got more done than you'd think. He was a strong guy. But it didn't come out so much as a runner because he didn't have that low center of gravity. He had unbelievably good hands. The only reason he ever dropped a ball was because he got careless. But Hornung was perfect for Vince's sweep. Even though he was at least as tall as Donny, he had a lower center of gravity. He had big legs. He had no shoulders. (Max) McGee called him, 'Goat shoulders.' And Paul was a very smart receiver. He was excellent on routes out of the backfield."
On the Packers' interest in wide receiver Otis Taylor, who was selected 29th overall in the AFL draft and 203rd overall in the NFL draft before becoming a great player with the Kansas City Chiefs: "He was in a room with NFL babysitters and we had called them to get Otis Taylor. He was a much better receiver than (Larry) Elkins (the Packers' second first-round pick in '65), as it turned out. Elkins played in a well-developed passing game for college in those days. The babysitter thing, in general, was a good thing. But in the case of Otis Taylor, he got tired that the babysitters wouldn't let him out of the hotel room and he went out the back window. We didn't get to see all (the players) back in those days, but I had seen him. I think he returned a kick for a touchdown against Texas Southern."
(Note: At the time, the NFL and AFL were competing for players and often trying to sign them as soon as they were picked, if not before. Thus, the NFL hired so-called babysitters who would try to hide players at unknown locations so the AFL teams couldn't find them.)
On whether the Packers would have drafted Taylor ahead of Elkins, who signed with Houston and lasted two years in the AFL, if they could have found him:"Oh yeah. We were calling him up and had made preliminary contact with the babysitters and they said he had just stepped out for something or whatever. Well, it turned out, he had gone out the back window."
On how the Packers lost Elkins to the Houston Oilers: "They outbid us on him. We had babysitters and I'm not so sure he wasn't in the same city we were and they got to him and I think he escaped out of a bathroom window or something. (The Oilers) had sold him and he left. I think we had called the babysitter and he was with him, which gave you some assurance. But, boy, I think he was gone before the day was over. I think the Packers were at the Ramada Inn in Dallas (for a game against the Cowboys) and Elkins was at the Holiday Inn Central, where we used to stay when we played in Dallas."
On whether the Packers considered picking quarterback Joe Namath with either of their No. 1 selections in the first round of the '65 draft: "I don't remember for sure. He was already signed (by the New York Jets). I believe that was the deal."
On Grambling defensive tackle Alphonse Dotson, who was taken in the second round by the Packers in '65, but signed with Kansas City of the AFL:"I pursued Dotson. He lived in Houston. So I met him there and got to talk to him and his family. He had a game and we could sign him up after the game. I went there and you had this sign them under the goal posts mentality back then. I was hanging around where the (team was), got to know Eddie Robinson (the Grambling coach) and all. They were in like a postseason championship game. He came out – we were waiting for him – and said, 'Gentlemen, I'll give you my decision after I have eaten.' But he was pre-signed by Don Klosterman (of Kansas City), which Klosterman was pretty good at. (Dotson) was signed when he told us he wasn't."
(Note: Santana Dotson, Alphonse's son, played for the Packers from 1996 to 2001.)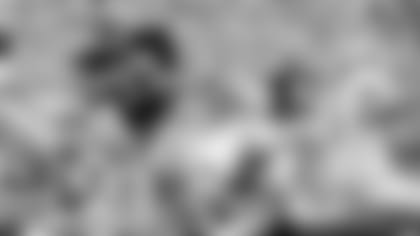 On fullback Jim Grabowski, the first of the Packers' two No. 1 picks in the 1966 draft: "Jim hurt his knee (his second season). When he hurt his knee, it slowed him down as much or more than any guy I ever saw. His main asset was his quickness. I don't think he ever built himself up with weights, and I don't think he came back from that knee injury very well. When he was at his best, we thought he was going to be a heck of a fullback for us. He had such talent and a great guy. But Jim would tell you himself. After he got hurt, he didn't do a good job of rehabbing and it cost him. He lost a step and he didn't have enough speed that he could afford to. He had great quickness. And, surprisingly, he had great hands. He was really good coming out of the backfield, which he never did at Illinois."
On whether Grabowski had a realistic chance to be the next Jim Taylor if not for his injury: "I'm going to say that Taylor was faster than Grabowski and a harder runner. Grabo had great moves. As I recall, he was an I-formation tailback or ran out of a deeper spot (in college). He made a ton of yardage (after making guys miss). He was just coming around when we lost him and Pittsy (in a game at Baltimore in 1967). We really thought Grabo was going to be something."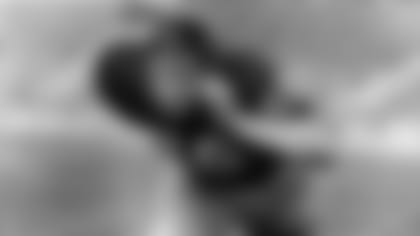 On guard Gale Gillingham, the Packers' second first-round choice in the '66 draft: "We probably picked him because he was cheaper than the others. There was a guy Baltimore took – tackle Sam Ball – that was highly thought of, but he wanted the moon and we liked Gillie as well or better than Ball. Gillie was a (darn) good defensive player. If he would have played defense right from the start, he might have been as good or better than he was on offense. Gillingham could pull. He was strong. He played both ways in college. He could do the whole thing. He was a heck of a choice."
On center Bob Hyland, the Packers' first of two No. 1 picks in the 1967 draft: "He was very highly thought of. I remember (Dave Hanner) went to see him and he was not that high on him. He said he was a big, good-looking specimen, but he didn't think he got enough done. I don't think it was a lack of effort. I just don't think he was as good as he was rated."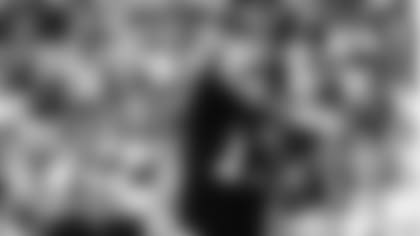 On quarterback Don Horn, the Packers' second of two No. 1 choices in the '67 draft: "He had a lot of ability. He was not a real strong-armed quarterback. He was more of a quick release kind of guy, and he was a pretty immature guy. He didn't work hard at things. He might have developed, but I don't know. He didn't work at it hard enough and we ultimately traded him to Denver. I believe if he had been around Vince, I think Vince would have either pushed him to be better or pushed him out the door. He wouldn't stand for the guy not working at it. But maybe he wasn't capable of doing anything."
On whether there was ever any chance of him becoming the next Bart Starr, even if Lombardi had remained as coach:"Horn never fired the ball. He had a real quick release and completed a lot of passes. We tended to look at the guy and said, 'He can't do this and can't do that.' He was probably a mistake and we were lucky to get out of it."
On halfback/kick returner Travis Williams, the Packers' fourth-round selection in 1967 and still holder of the NFL record for highest kickoff return average in a season:"I had scouted Travis. He was not a great college running back, but I think he had run like a 9.2 100. He had played for Frank Kush and his players went hard. Anyway, we hit the fourth round and Vince said, 'I want speed.' He didn't say a position or anything, so I said, 'Well, that's Travis Williams.' There was no one else even close."
On whether Williams had the potential to be a great running back if not for his personal problems: "In the early practices, Vince was a little disappointed in Travis. What Travis would do was what he was taught in college. If it was off tackle, he went up in that off-tackle hole as fast and as hard as he could go. Well, you know, the (Paul) Hornungs, Jim Taylor, those guys ran a shade under control until they saw Vince's daylight. With Travis, you couldn't believe how quick he got there. But he didn't have the balance and the ability to cut. Travis had to learn to run under better control."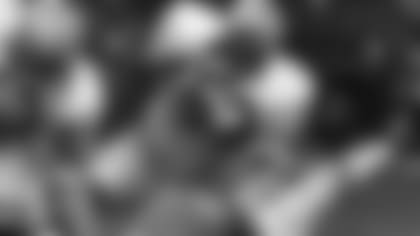 On outside linebacker Fred Carr, the Packers' first of two No. 1 choices in 1968: "He was a (heck) of an athlete. We had to talk Phil into playing him. Phil wasn't real comfortable that Fred would make mistakes. But we said, 'Phil, he runs down all his mistakes.' In practice, he would go out and play corner and cover receivers all over. He was a middle linebacker at Texas-El Paso. He wasn't the prototypical middle linebacker for the NFL, but he was all over the field. Could jump. He'd play that weak-side linebacker and he'd knock down passes to the corner. When he was at college, they had an NCAA basketball team and somebody got hurt. Fred went out on Wednesday and played in a Friday or Saturday game. And he just cleaned off the backboards. We knew he wasn't a rocket scientist. But, boy, he was a good athlete."
On defensive tackle Mike McCoy, who was selected by the Packers with the second choice in the 1970 draft: "There was nothing wrong with his effort. He played hard and took care of his territory. He could run. (Dave Hanner) always said he'd try to beat up on the guy in front of him and he lost sight of the goal. He was not a good pass rusher. He didn't use good pass-rush techniques."
On tight end Rich McGeorge, the Packers' other first-round pick in 1971: "He stuck out like a sore thumb at Elon, but he was such a good athlete. Everybody who saw him raved about the guy in spite of the caliber of the competition. He was a very good basketball player, a good athlete and a tough guy."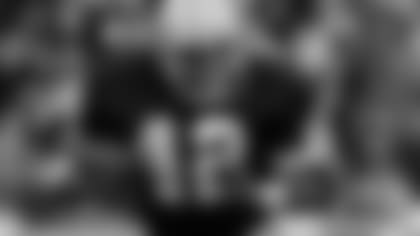 On fullback John Brockington, selected with the ninth choice in the 1971 draft after the Packers gave up Horn to move up in the draft and then became the first runner in NFL history to surpass 1,000 yards his first three seasons:"We wanted to move ahead of the Bears (who had the 11th pick). We knew they wanted a running back, but we didn't know whom. We wanted Brockington. He had the best size and speed. And he played at Ohio State."
On how good 1972 first-round pick, cornerback Willie Buchanon, might have been if he had not suffered a compound fracture of his left leg during his second season after being named the NFL's defensive rookie of the year:"He would have been something. He had quickness and a sense. You couldn't throw a ball very close to where he was."
On whether Buchanon might have been better than Pro Football Hall of Famer Herb Adderley:"He would have been as good as Herb. He would have been a different kind of guy. Down for down, he probably would have been a better cover guy, but that's not to denigrate Adderley. Adderley was a great guy for playing off people early and that was sort of the way Phil played his defense. So (Adderley) would keep people in front of him, and they'd catch a few in front of him early in the game. But then he'd have a pretty good read and when they tried to go back to that on a crucial play, he'd be ready. He was smart. Willie, straight man-for-man coverage, he was probably better. And he was a good tackler. He wasn't just a cover guy."
On kicker and 1972 second-round pick Chester Marcol, who came out of little Hillsdale College and was named NFC Rookie of the Year: "Liz Blackbourn (former Packers head coach) was our area (scout) and he was telling us this guy was kicking the ball off between the goal posts. There was never any question about how good his leg was. Blackbourn had a lot to do with the pick. He was a good football man."
Peppler died on June 23 at age 93. The excerpts above were taken from seven in-depth interviews conducted with him: Two in both 2002 and 2009, and one each in 2005, 2006 and 2011.
For more of Cliff Christl's historical perspectives, click here.