*Cliff Christl started gathering oral histories with former Packers and others associated with the team in 2000 and will continue to gather them as Packers historian. Excerpts from those interviews will be periodically posted at **www.packers.com*
Pat Peppler served as Vince Lombardi's director of player personnel for six years. Lombardi hired him a little more than a month after the 1963 draft and left for Washington days after the 1969 draft. When the Packers hired Peppler, he replaced Dick Voris, who had spent two years on the job after taking over as personnel director following the death of Jack Vainisi. Peppler remained with the Packers until March 1972.
On Lombardi's philosophy on the draft: "Lombardi had the idea, 'If a guy has ever done it, I'll get it out of him or I'll send him home.' So he said, 'Tell me if a guy has ever done it.'"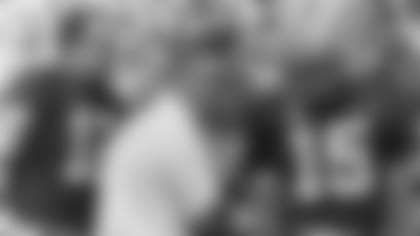 On how Lombardi hired him: "I filed scouting reports to the Packers on college players when I was at both North Carolina State and Wake Forest. The deal in the league was I could report to anybody that wanted them. They didn't care if you reported to other people as long as you gave them what they wanted. During spring training, I always helped the visiting pro coaches. I was sort of the liaison and was happy to do it. I made good contacts and it was good experience. Voris helped me get the job. I reported to him when I was a college coach. I sent my reports in and he told me Lombardi always liked them. I knew Dick Voris when he was the head coach at Virginia."
On whether his duties included more than player personnel: "I did almost all the contract work with Vince. I did what Vince told me to, but I did all the pain in the (butt) stuff. Vince would get into the contracts only with people like Jim Taylor or maybe Bart (Starr) or (Paul) Hornung. The first guy I negotiated with, the first day on the job (in 1963), was (Jim) Ringo. Vince said, 'Get a hold of Ringo,' and offer him this, this and this. Jim said, no. (He wanted) somewhat more; it wasn't outlandish. So I went to Vince and he said, 'Give it to him.' Then later that year, Jerry Kramer was contacted by an AFL team. They were trying to get him to play out his option and offering like $23,000. He was making like $16,000, I think. We had talked to (Kramer) and Vince had offered him like a $1,500 raise. But Vince felt he had to sign Kramer, so he said, 'Get a hold of Ringo for me.' I got Ringo on the phone and Vince told him that he didn't think it was fair that Kramer was going to be making that much more. So Ringo wrote his own contract. Vince gave him $1,000 more after the Kramer thing."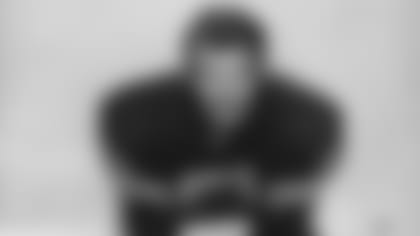 On the negotiations with Ringo in 1964 and whether Lombardi made the deal when Ringo brought an agent with him to Green Bay to negotiate on his behalf: "That was not true. It was a prevalent story and the falsehood that was told -- I think Vince thought it was to his advantage to go along with it."
On what actually happened in the negotiations: "When I called Ringo the next year, before the 1964 season, I had talked to Vince about it. And when I got a hold of Ringo he started to complain about this and complain about that and complain about his contract. I said, 'Wait a minute, Jim. You wrote your own contract last year and the old man gave you $1,000 more than you asked for.' Then he said, 'Give me $25,000 or trade me.' I went to Vince and told him. I said he wants $25,000 or he wants to be traded. I'm sure Vince had already been working on a trade, but he liked to make it seem like he did it snap. Anyway, he gets a hold of Philadelphia, makes the trade and, within an hour, called me back and said he was calling Ringo. No agent."
On what had changed with Ringo's play considering he had been the Associated Press all-pro center six of the previous seven seasons: "I think the major factor was that Vince felt Ringo couldn't be as effective and he needed a bigger center. And Vince was always thinking about replacing the older players. Jim was unhappy and he was complaining. Plus, you could tell from the film study that because of Ringo's size, teams in the conference were putting someone on his nose. Ringo was good at putting his head on the side of a guy and, then when the guy reacted, take him where he wanted to go. Ringo was using the other guy's motion to make up for his own lack of weight. But I think Vince started to feel that instead of reacting to his block, they were just stuffing him at the line. And Vince knew he was complaining."
On Lee Roy Caffey, the second-year linebacker obtained by the Packers in the Ringo trade: "He was a good player. He was a rotten open-field tackler. Actually, he played better at middle linebacker than he did outside. We used to talk about it and I'd say, 'If the Bears flare Gale Sayers out of the backfield to that side and throw him the ball, Caffey will never tackle him.' He didn't have good balance. He didn't have good tackling fundamentals. He was a good hitter. As a middle linebacker, he could fill a hole and he had the weight and the speed. I know Phil (Bengtson) complained about his pass drops at times."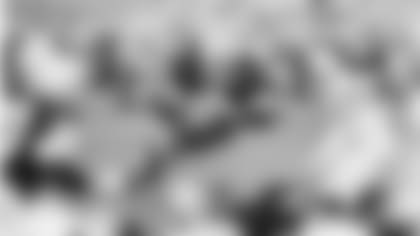 On fullback and former No. 1 draft pick Earl Gros, who was traded with Ringo for Caffey and a No. 1 draft pick: "(Lombardi) was very high on Gros, but he put him in at the end of a game, I think, a game that wasn't completely won, but if we took care of business, we'd win. And (Gros) fumbled twice. That was the end of him. It didn't cost us the game, but (Lombardi) wasn't going to wait around until it did."
On Hornung's suspension for gambling, announced April 17, 1963, and Lombardi's reaction:"1963 was my first year there. I went on a scouting trip and was in Ruston, La. Lombardi called me and said, 'Hornung has been suspended. I didn't want it to take you by surprise.' I think I talked to Paul some and he felt badly, but he was upbeat. He wasn't pointing fingers at anybody but himself. Lombardi was matter of fact. (Hornung) was a big factor in the early '60s. When he came back, he still helped. He was a good guy on the team. He kept everybody loose. (The other players) figured when Lombardi jumped on him, he wouldn't jump on them."
On Hornung's skills: "He ran low. He didn't have high-knee action. He just made yardage. It wasn't real flashy looking. Another thing about Hornung was that he was an excellent pass receiver. He was a real smart route runner. He worked on a defense and got himself open. He did that exceptionally well. Lombardi thought of him as his clutch player. He'd say things when we were watching game film. You knew he had a lot of respect for Hornung. He sort of liked those guys that had a wild hair up their tail."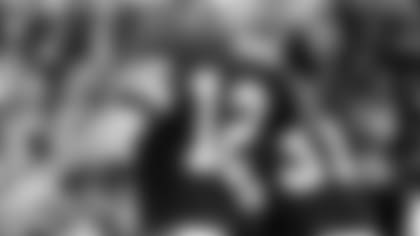 On acquiring quarterback Zeke Bratkowski from the Los Angeles Rams for the $100 waiver price a week after Starr suffered a hairline fracture in his right hand in the sixth game in 1963, and then giving the Rams backup center Ken Iman in exchange when the season ended:"John Roach hadn't played that poorly, but Vince wasn't convinced that he was the answer. Zeke was strong and had a great arm. He was a good guy on the team and he was better off when he didn't start. He'd get tight. He was better off coming off the bench. He didn't do as much fretting and worrying, I don't think."
(Note: From 1965-67, when the Packers won three straight NFL titles, they had an 8-1 record in games in which Bratkowski started or replaced an injured Starr with the score tied or the Packers trailing by no more than seven points. Bratkowski was the 17th player taken in the 1953 NFL draft.)
On who had the better arm: Bratkowski or Starr: "Bratkowski. Starr had a good arm, but he wasn't like (John) Unitas. Zeke had a great arm, but he benefited from being a backup quarterback."
On who had more mobility: "Probably Zeke. He probably was a stronger runner."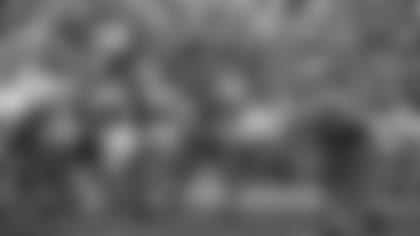 On whether Starr's greatest asset was his leadership: "Yup. Running the team. Five championships."
On acquiring kicker-punter Don Chandler from the New York Giants in January 1965:"We had two No. 1 picks (in the 1966 draft) and Vince was dealing with the Giants for a tight end and Don Chandler. The tight end might have been Aaron Thomas, but I don't remember for sure. As I remember, Tom Fears (offensive end coach) and I were very lukewarm on the deal. It was either a No. 1 choice for the tight end and Chandler, or a No. 3 for Chandler. We said we'd rather give the three and get Chandler, but Vince thought we were screwing it up. He thought we were going to lose Chandler if we didn't take the other guy. But we took our chances."
On the trade of former No. 1 draft pick and three-time all-pro linebacker Dan Currie for receiver Carroll Dale, who was three years younger, in April 1965:"Vince followed an old formula. And I know he thought this because we discussed it one time. There was a guy named Jack Adams who ran the Detroit Red Wings for years. He was famous because he was always getting rid of his older players while they still had some value and replacing them with younger players. That was what Vince had in mind."
On Lombardi being unhappy when Commissioner Pete Rozelle awarded the Packers a No. 1 draft pick after tight end Ron Kramer, who had played out his option in 1964, signed with Detroit in August 1965:"Vince handled that if there was any handling to it. Ron wanted to go to Detroit and the Rozelle Rule applied. Vince hollered and, of course, he was going to make a big fuss to get as much as he could. In dealing with Rozelle, if he ruled against you, Vince knew how to put a guilt trip on him."
On Lombardi's efforts to replace another aging veteran, guard Fuzzy Thurston, by replacing him with Dan Grimm in 1964 and Forrest Gregg in 1965:"(Grimm) was young and Lombardi was trying to make changes and it wasn't working out. I finally went to Vince and said, 'I know you're (upset) about Fuzzy because of his bar and grill.' But I said, 'I think he's very important to this team.' He never said anything, but he made the move (back to Thurston)."
(Note: Thurston started only 11 of 28 regular-season games in 1964-65. Actually, Lombardi replaced a banged up Thurston with Grimm, a second-year man, over the final seven games in 1964. In 1965, Gregg started at left guard in 10 of the first 11 games until Lombardi finally gave Thurston his starting job back.)
On Thurston's play: "I liked Fuzzy as a player. Very good pulling guard -- better than Jerry (Kramer). He pulled faster. Fuzzy had a technique pulling -- I think in both directions -- that wasn't the standard, textbook way, but probably was better than the way people were teaching. Instead of shoving off his right foot and opening up his left foot to go to the left, which was the way everybody taught it, Fuzzy would just jump and turn and run and he'd get out of there faster than (heck). Jerry's best thing was drive blocking."
On which guard was the better pass blocker: "Probably Fuzzy. That's my opinion."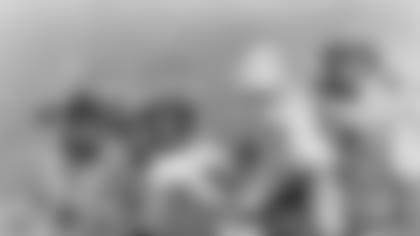 On whether Kramer belongs in the Pro Football Hall of Fame: "I think so. He was very good. I'll tell you Fuzzy was very good, too. Kramer's best thing was in the line. Strong. When he pulled, he wound up kind of waving at the defensive backs. He didn't have the footwork that Fuzzy had."
On trading Tom Moore, a former No. 1 draft pick once referred to by the Milwaukee Sentinel's Bud Lea as "the best second-string halfback in professional football," in April 1966:"A couple things. When Hornung got suspended, Tom kind of held out. Vince would say, 'I don't think Tom would hold us up.' But I think that bothered Vince. Then I remember an instance when he called for Tom to go in and (the trainer) came over and said, 'He can't go.' Vince went over to him and said, '(Darn) it, every time I want you, you're hurt.' I thought, 'Oh, oh.'"
On Elijah Pitts, who replaced Moore and subsequently Hornung as the starting halfback: "He was a really good football player. Elijah was hard to bring down. He had great balance and quick feet."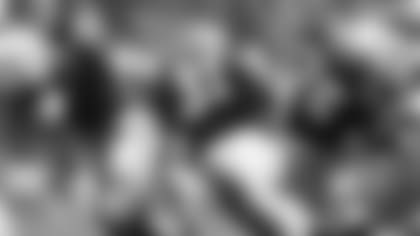 On Lombardi's decision to allow free agent fullback Jim Taylor to sign with New Orleans in exchange for a No. 1 draft pick in July 1967:"I think Vince felt (Saints owner John) Mecom had tampered with Taylor. (Vince) dealt with Taylor and kept upping the ante trying to get Taylor to sign and Taylor kept refusing. Every sign was there that he already had a deal with New Orleans and he wasn't going to back out of it. I think it was like $40,000 a year for 20 years."
On Lombardi announcing the same day that he lost Taylor that he had acquired veteran fullback Ben Wilson from the Los Angeles Rams to replace him, even though Wilson had spent the 1966 season on the Rams' taxi squad:"I think we paid a second-round draft choice, but we were short a fullback. Lombardi paid a relatively high price and never argued about it. (Wilson) did exactly what we were looking for. He ran hard. He had decent speed. And he had enough experience. Then he got hurt and we had to get Chuck Mercein."
On signing Mercein, one of the heroes of the Ice Bowl, in November 1967 after he had been cut by the New York Giants and signed to Washington's taxi squad:"We essentially stole Mercein off Washington's cab squad. Well Mara called Vince -- they were very good friends -- and said the Redskins had picked (Mercein) up, but hadn't signed him to a next year's contract, which was the way you did it with cab squad guys. I think it was (Washington Coach) Otto Graham -- he didn't do his homework. I didn't think Vince was going to do it because you didn't tamper with other team's players. But when we found out he wasn't signed, then it was fair game. Vince said, 'I need a fullback and he's out there,' and away he went."
On whether Lombardi ever talked to him about drafting African-American players and whether Lombardi's attitude was different from others in the NFL at the time:"No. There was a thing in the league that you'd hear. It wasn't nasty. But some guys on other teams would say, 'You don't want to get too many.' That never fazed Lombardi. If a guy could play, he played. Lombardi didn't worry about having control of the club. He knew he could control it. Lionel Aldridge came to me and had a white girlfriend that he (later) married. Lionel asked if that would affect him making the team. Lombardi had never said anything, but I knew. I said, 'Lionel, if you can play, it won't make any difference. And if you can't play, it won't make any difference.'"
On the defensive players he considered key to the Packers winning three straight championships from 1965-67: "Willie Davis. Willie Wood. (Herb) Adderley. Henry Jordan."
On Davis: "Willie was always taken for granted – that we were going to wind him up and turn him loose. He was going to rush the passer."
On Wood: "He was the backbone of the defense. He was smart. He was an excellent tackler. When you had big backs, he'd just come in and cut their legs out from under them. He was something."
On Adderley: "The great thing about Adderley was that he not only covered well, but most defensive backs didn't catch the ball that well, and he did."
On Jordan: "Henry Jordan was a great defensive lineman. Great pass rusher. He had what they called a motor. Very quick. I think he had been a wrestler and he had some skills that went along with that."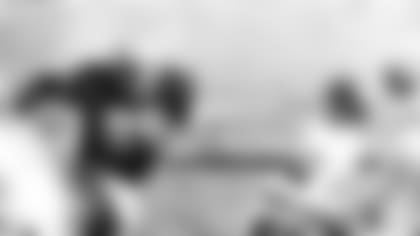 On Dave Robinson: "He should be in the Hall of Fame. He played both ways in college. He could have been a tight end. That wasn't decided until we went through training camp, but I think he played linebacker in the (College) All-Star Game. He was a really smart guy."
(Note: Robinson was inducted into the Pro Football Hall of Fame in 2013, two years after Peppler answered this question.)
On Ray Nitschke: "He was really good and tough. He paled in comparison when (Dick) Butkus got in the league. Butkus just dominated. But Ray had a good reputation as a player. He was tough."
On Lombardi's role as general manager in 1968, Phil Bengtson's first season as coach: "He bent over backwards not to interfere, but he would talk to me. We had a deal going with Bob Long (late in the preseason) and we had a vote among the coaches. I was the only dissenter. Everybody else wanted to trade Bob Long. When we got done, they said, 'Why are you defending Long?' I said, 'He's 6-foot-2. He's probably the fastest white guy in the league. And he has good hands. If he doesn't run some patterns well, he catches some long passes. He doesn't hit singles and doubles, but he's a deep threat.' We went ahead and traded Bob for a defensive end (Leo Carroll) that I don't think ever panned out. Vince got a hold of me. Maybe he did this before the deal was final. But he said, 'Do you think we ought to trade Long for that guy?' I said, 'Coach, the vote was 5-1 or 6-1 and I was the one.' He didn't think it was a good trade, either."
On when he sensed Lombardi was planning to leave Green Bay: "Before he left, he started picking up the composites of game films and (assistant coach Bob) Schnelker suspected that something was up."
On Lombardi's departure from Green Bay and their conversations at the end: "He tried to get me the general manager's job (in Green Bay). He thanked me and said if there was any way he could take me to Washington he would. But he had to promise them (the Packers) in order to get out of the last two years of his contract that he wouldn't take anybody off the staff."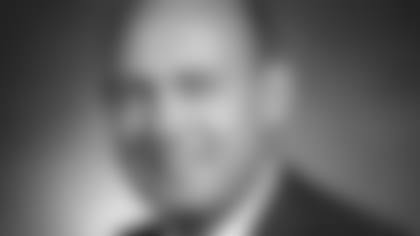 On whether he saw Lombardi again before he died: "He asked me to come east on my spring
trip. He just wanted to talk. It was a nice day, relaxing. We had a great lunch. He said, 'I'll tell you something and he said don't tell anybody or I'll get you.' He said, 'If we would have had Sonny Jurgensen in Green Bay, we'd never have lost a game.'"
On what Lombardi liked about Jurgensen: "Jurgensen had a fire up his (butt). Vince liked the Max McGees and Hornungs. Maybe he was vicariously relating to those people. I know Paul Bixler, who was with Cleveland in the same capacity that I was, had been a coach in that system and he raved about Sonny Jurgensen. They played him twice a year. He said, 'If you play man-to-man, he'll beat you. If you play zone, he'll completely pick you apart.' He had a good arm and good accuracy."
On Lombardi's assessment of Starr as a quarterback:"He respected Bart, but he didn't think he was as good as some of the others. Bart got the most out of what he had."
Peppler died June 23 at age 93. The excerpts above were taken from seven in-depth interviews conducted with him: Two in both 2002 and 2009, and one each in 2005, 2006 and 2011. For more of Cliff Christl's historical perspectives, click here.