GREEN BAY –Peter Mortell had just sat down to eat lunch when his phone rang on Sunday.
On the line was former Wisconsin punter Drew Meyer, a close friend of Mortell's who was working the annual Kohl's Kicking National Invitational Scholarship Camp in Wales, Wis.
The Packers' rookie punter, a former Big Ten punter of the year at Minnesota, had participated in the camp for the past few years with Meyer, former Michigan State punter Mike Sadler and Nebraska's Sam Foltz, the reigning Big Ten punter of the year.
However, Mortell declined an invitation to this year's camp with the Packers reporting early to training camp.
"They asked me if I'd make it down, for whatever reason I didn't pull the trigger this year for the first time in a while," Mortell said.
Meyer's call could've been about anything based on the nature of their friendship, but Mortell could tell by the emotion in Meyer's voice that something was wrong.
He went on to explain that Sadler and Foltz had been killed Saturday night when Sadler lost control of his car on a rain-soaked highway near Merton, Wis., and collided with a tree.
LSU kicker Colby Delahoussaye was also involved in the crash but was later released from the hospital.
They were on their way back from the camp and heading to Meyer's home where Mortell and his friends previously stayed the past few years in lieu of the dorms.
Meyer, traveling in the car ahead of them, grew nervous when he got back to his house and they couldn't be reached. When he finally retraced his route home, Meyer noticed the police lights in the distance.
The news hit Mortell hard.
"I went outside and I just broke down because you can't believe it," Mortell said.
"Shock. There's really no other way to describe it for me. It's just so sad. They were two very good friends of mine."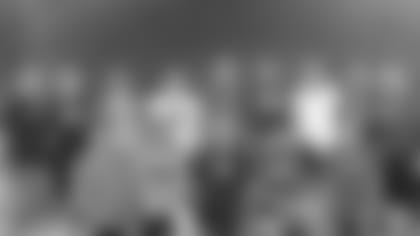 The four punters got to know one another well when they started attending Kohl's Kicking Camps almost a decade ago. All four were within a few years of each other, with Sadler a year older than Mortell and Foltz a year his junior.
They all were competing for attention from NCAA Division I programs, but a common bond had formed over the years and all four ended up punting in the Big Ten.
The four kept up a steady group text message even through the weekend. In college, they'd send each other film from their practices and offer each other tips and advice.
They would seek each other out on game days, taking pictures on college football fields they could only dream about when they were kids.
Mortell remembers how selfless both men were, their genuine personalities and all the work they did away from the football field. It was Foltz who pushed Mortell to be more active in the community during his time at Minnesota.
Sadler, who was attending Stanford law school, had stayed at Mortell's family home in Green Bay before. He acted almost like an older brother, always quick to lend a hand.
"We never felt like we were competing against each other. We always wanted each other to do well," Mortell said. "I think specialists are pretty unique in that way. When it came down to it, no matter who won or who lost, we'd always leave there really, really good friends and just build off it. I think I made Sam and Mike a better punter, just like they made me a better one. We were always there."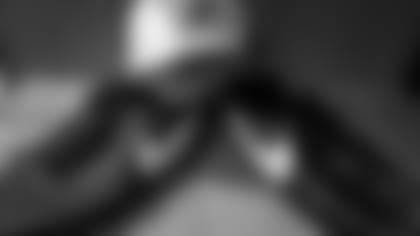 On Tuesday, Mortell tried his best to put it all behind him and get back to doing what he does best. However, the impact the punters left on him is now reflected on his cleats.
Their numbers – Sadler's No. 3 and Foltz's 27 – are written in Sharpie and will stay there for however long Mortell's NFL run lasts.
"Physically, I know they're no longer with us, but I felt them out there today," Mortell said. "I know they'll be with me getting the ball a little bit higher and a little bit farther. I can still feel them out there."