I'd be interested on hearing your take on why Vince Lombardi resigned as coach at the end of the 1967 season. Was he fatigued from coaching responsibilities or did he see the team aging and felt the best years were behind them?
I don't think there was any question, it was the result of burnout and the rapidly increasing responsibilities of an NFL GM-coach. But much like Brett Favre in 2008, Lombardi announced his decision too soon after the season. In Lombardi's case, it was within two weeks of Super Bowl II.
If I wore a younger man's clothes, to borrow the words of Billy Joel, I might not get it. But I've witnessed too many burnout cases not to appreciate the inner conflict it causes. I sensed Wisconsin high school and college basketball coaching legend Dick Bennett was a prime example. I think Ron Wolf and Favre were two others. Their drive to win was so all-consuming they could never turn off the spigot of their competitive juices. They'd be so drained when a season ended, they'd feel like they couldn't face another; yet they still couldn't turn the spigot completely off to where they could easily transition into retirement, either. I never interviewed Lombardi, but I've talked to so many of his players and assistants and read enough about him that I believe he left Green Bay disappointed that he didn't win the championship every season, except for maybe 1959. His obsession with winning might have been beyond compare and I think for a brief time he simply dreaded the prospects of coaching another season.
Father Rowland De Peaux, who might have been as close to the Lombardis, both Marie and Vince, as any priest in Green Bay told me several years back that by the time training camp arrived in the summer of 1968, less than six months after Lombardi gave up his coaching duties, he knew he had made a mistake. "(Marie) told me, 'He made a terrible mistake,'" De Peaux said in an interview for a book titled: "A Championship Team: The Packers and St. Norbert College in the Lombardi Years." "She said, 'He never should have given up coaching. That's where he belongs.' I think it was shortly after camp started that she told me. He missed it and knew it was the wrong decision, but he couldn't go back on it because of Phil." Consequently, others have told me that Lombardi was absolutely miserable and like a lost soul throughout his one season as general manager only.
As a follow-up to last week's post, one of the misconceptions about the Packers' aging roster under Lombardi was that it resulted from poor drafts on his watch. I noted then the selections of Herb Adderley, Dave Robinson and Gale Gillingham, all of whom belong high on any list of the greatest Packers of all time. Granted, age caught up to the Packers at several key positions and Lombardi misjudged the potential of a handful of players.
But here's my point. Drafts shouldn't be judged by looking at team rosters; they should be judged by looking at the complete list of picks. With that in mind, let's more closely examine Lombardi's drafts when Dick Voris (1961-62) and Pat Peppler (1963-68) were in charge of the personnel departments.
In the 17th round of the 1962 NFL draft, the Packers selected Buck Buchanan as a future. Not only is Buchanan a Hall of Famer, he was one of seven defensive tackles on the NFL's All-Century team selected last year. As it turned out, the Packers' choice of Buchanan was nullified by the league. It ruled he was a member of the class of 1963, not 1962, although there's no record explaining why in Buchanan's NFL personnel file. Moreover, based on an item in the Alabama Tribune, an African American newspaper published in Montgomery, not far from where Buchanan was born, a decision on the pick might not have been reached until at least nine months after that draft. In the end, Buchanan was a wasted pick. But the Packers' scouts were obviously spot on about his talent. A year later, the then Dallas Texans, shortly before they moved to Kansas City, made Buchanan the surprise No. 1 pick in the 1963 AFL draft.
In that year's NFL draft, the Packers chose Notre Dame quarterback Daryle Lamonica in the 12th round, but he opted to sign with Buffalo of the AFL. Five years later, he was voted the AFL's MVP when Oakland won the title and the right to meet the Packers in Super Bowl II. George Wilson had just completed his second season as coach of the Miami Dolphins after an eight-year run with Detroit, the toughest of the Packers' opponents in the early 1960s, and he said the best two quarterbacks in the game at that point were Sonny Jurgensen and Lamonica.
A year later, in Peppler's first draft, the Packers missed on lineman Lloyd Voss in the first round and then selected center Jon Morris, halfback Ode Burrell and guard-tackle Joe O'Donnell with their next three choices. All three signed with AFL teams, as did Paul Costa, one of the Packers' two fourth-round choices. In addition, the Packers also lost their 17th-round draft choice, guard Len St. Jean, to the AFL. Morris played 11 years with New England, was a seven-time AFL All-Star Game selection and is in the Patriots Hall of Fame. Costa earned a starting job at tight end as a rookie when Buffalo won the 1965 AFL championship, held the job for three more years and then started at offensive tackle for three years, plus two more as a part-time starter. O'Donnell was an AFL all-star guard in his first season as a starter, became the Bills' offensive captain and was described in their 1969 yearbook as "strictly a love-of-the-game guy." While he played seven years, season-ending knee and ankle injuries in different seasons short-circuited O'Donnell's career. St. Jean also played in an AFL All-Star Game and was named one of the two guards on New England's 1960s all-decade team. Add Morris, O'Donnell, Costa and St. Jean to a unit that also added University of Wisconsin center Ken Bowman that same year and Gillingham two years later, and Lombardi's rebuilding plans for his offensive line would have likely turned out much better than they did. Although the Packers had plenty of depth at halfback in the late 1960s, another unit where age was starting to creep up on them was at the receiver positions; and Burrell was a combination halfback-flanker. In his second season, he caught 55 passes for an 11.8 average and also rushed for 528 yards. Throw in 241 return yards, and that's 1,419 all-purpose yards in a 14-game schedule. "He was a tough little (bleep)," Ron Wolf, who was then scouting for Oakland, once told me. "He was talented. … He could just take it and go." However, Burrell never returned to form after a freak ankle injury in 1968.
Ernie Green, a 14th-round choice from Louisville, showed promise during the Packers 1962 camp, but couldn't beat out Paul Hornung, Tom Moore and Elijah Pitts for one of three halfback spots on the roster. Thus, Lombardi traded him to Paul Brown for a seventh-round draft pick. Green started three years at halfback next to Jim Brown, including 1964 when the Browns last won the NFL title, and then he replaced Brown at fullback. Heading into the 2021 season, Green still ranks ninth in Browns' all-time rushing. Bill Curry, drafted by the Packers in the 20th round as a future in 1964, couldn't beat out Bowman in the long run, but played in two Pro Bowls and started at center for the Baltimore Colts when they won Super Bowl V. Mike Bass, a cornerback drafted in the 12th round in 1967, was unable to beat out Adderley, Bob Jeter, Doug Hart and third-round pick John Rowser for a roster spot, but wound up starting for seven years in Washington, including one under Lombardi and five under Hall of Fame coach and defensive guru George Allen. Rowser started one game in three years with the Packers, but then started three years in Pittsburgh during its turnaround under Chuck Noll and another three years in Denver when it started winning under John Ralston.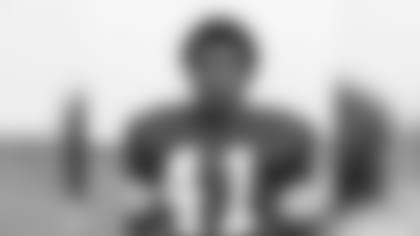 Here's another 1960s draft pick who might have been destined for greatness: linebacker Nelson Toburen, a 14th-round choice in 1961 whose career was tragically ended by a neck injury in his first pro start in his second season. I was once told by a locker-room witness that Toburen was so mentally and physically tough that he stood up to and then backed down Ray Nitschke in a locker room incident that Nitschke started.
Again, as a reminder, when judging drafts or just about any other history topic, it's critical to consider the timeframe of the events. In the 1960s, almost all players had the option of signing with at least two teams and many of them saw no future in Green Bay or didn't want to sit on the bench for three, four years because of an overloaded roster. At the end of his decorated career, Morris explained why he signed with the Patriots and not the Packers, who at the time had just lost an opportunity by a half-game to win an unprecedented third straight NFL Championship Game. "Jim Ringo was the center in Green Bay and I figured I'd never get to play," said Morris.
I was wondering if there was a story about the Phil Bengtson years, 1968-70, and, in particular, the 1968 team. Except for problems kicking field goals, it might have had a shot at winning a fourth championship. To be sure, it was an aging team, but it seemed to have the firepower to do better than 6-7-1.
I cover the Bengtson years in detail in our upcoming definitive history book, but Bengtson also wrote a book published in 1969. The title was: "Packer Dynasty: The saga of the championship Green Bay teams" by Bengtson with Todd Hunt. I read the book years ago and there's probably more in it about the Lombardi teams, but you might gain some insight.
But here's something for you to maybe chew on in the meantime. How well do you think the following team might have done in 1968? Under Lombardi or under Bengtson.
Offense: LE – Boyd Dowler, age 31, and coming off his first Pro Bowl season; LT – Paul Costa, 27, and already a two-time AFL all-star at TE and only a year removed from becoming a starting tackle for the Bills; LG – Joe O'Donnell, 27, and a two-year starter for the Bills with one all-star selection; C – Jon Morris, 26, and entering what would be his fifth season as an AFL all-star; RG – Gale Gillingham, 24, and entering a season where NFL players would vote him second-team all-pro, which would be followed by four first-team selections; RT – Forrest Gregg, 35, and entering a season where he would be named a Pro Bowl starter for the sixth time in seven years; TE – Marv Fleming, 26; QB – Daryle Lamonica, 27, and the reigning AFL MVP; as well as entering his second season of a three-year run where he compiled a 36-4-1 record as a starting QB; HB – Donny Anderson, 25, and entering a season where he'd combine for more than 1,000 yards rushing and receiving and earn a berth in the Pro Bowl; FB – Ernie Green, 30, and coming off a season where he finished ninth in the NFL in rushing with 710 yards and a 4.9 average, despite playing alongside Leroy Kelly, the league's leading rusher; F – Carroll Dale, 30, and entering what would be his first Pro Bowl season where he averaged 19.5 yards per catch.
Defense: LE – Willie Davis, 34, and coming off his fourth straight season where he was a Pro Bowl starter; LT – Ron Kostelnik, 28; RT – Buck Buchanan, 29, and entering what would be his fifth straight year as an AFL all-star; RE – Lionel Aldridge, 27; LLB – Dave Robinson, 27, already a two-time Pro Bowl player who would be chosen all-pro for the second straight year by a vote of NFL players; MLB – Ray Nitschke, 32; RLB – Nelson Toburen, 30; LCB – Herb Adderley, 29, and coming off his third straight season as a Pro Bowl starter; RCB – Bob Jeter, 31, and entering a season where NFL players would vote him second-team all-pro; LS – Tom Brown, 28; RS – Willie Wood, 32, and entering what would be his fifth straight year as a Pro Bowl starter.
Yes, I realize O'Donnell suffered a season-ending knee injury in the Bills' preseason. Green also injured his knee in the Browns' preseason, played through it for eight games and then retired. Burrell broke his ankle in the Oilers' season opener and didn't play again. But this make-believe 1968 Packers team would have had the depth to overcome those injuries. It was the final season for both Jerry Kramer and Bob Skoronski, and both could still play. Kramer was just 32. He could have played right guard with Gillingham moving back to left guard to replace O'Donnell. Or Ken Bowman, 26, or Morris could have maybe moved to guard. Jim Grabowski, 24, recovered from his season-ending knee injury in Lombardi's final season and had his best year, rushing for 518 yards. He could have stepped in for Green. Elijah Pitts and Travis Williams were available to spell Anderson. Lee Roy Caffey was only 27 and a four-year starter. He was available if Toburen's career hadn't panned out. And Rowser and Bass could have been waiting in the wings to replace Adderley and Jeter.
How good were the AFL players? Consider the words of Ron Wolf, who was in his sixth year as a scout with the Oakland Raiders. How about the four starters on offense? "Morris was really good. Costa was really good. O'Donnell was really good. Lamonica would have been No. 2 (among AFL quarterbacks behind Joe Namath)." How good would the left side of the line have been with Costa and O'Donnell? "Tough guy (O'Donnell). … He would have fit in perfectly for what they did here with Lombardi. (Costa), he'd be better than O'Donnell." And Morris? "I'm sure he could have beaten out (Bowman), but Bowman was so tough. That would have been interesting competition." St. Jean? "He was a good player, but you'd call him a journeyman."
I've been an ardent Packer fan since 1965. There was a locally prominent player from here who played part of one season with the Packers. His name was Charlie Leigh. Can you tell me anything about his acquisition and interactions with the team? I know he only had one carry for zero yards. He was a pretty good kick returner for the Miami Dolphins. There is a short piece on NFL Films about him. After his final season, he was employed by my high school, Albany High.
Leigh, a 5-foot-11, 206-pound halfback, played in 10 games for the Packers in 1974 and, as you pointed out, had one carry. But for someone who didn't play college football, he played in the NFL for six years; won two Super Bowl rings, including one with the 1972 unbeaten Miami Dolphins; and made it to the playoffs four other times. In all, he played in 80 regular-season games, although he started only two. He played two years in Cleveland and the Browns won the division both years. Then after playing five games in 1970 for the Ottawa Rough Riders of the Canadian Football League, Don Shula signed Leigh to a contract in Miami. There, he played on two Super Bowl champions, although he didn't appear in Game VIII after separating his shoulder in the AFC championship. After the Dolphins' opener in 1974, Leigh wound up playing for Dan Devine.
The Packers acquired Leigh on waivers on Sept. 25, 1974, and honored what was the option year of his contract. He played mostly on special teams and averaged 22.3 yards on nine kickoff returns. I was told that he agreed to a new contract with the Packers during the offseason, but I don't believe he ever reported. "Charlie Leigh is a mystery to me," Bart Starr confessed two weeks into his first camp as head coach.
Interestingly, it was Ernie Green's knee injury in Cleveland in 1968 that helped create a roster spot for Leigh, who by then had played at least two years in the Continental Football League with the Orlando Panthers, Philadelphia Bulldogs and Norfolk Neptunes after his time at Albany High.