Who, pray tell, was Willard Russell Letlow, and where is he to be found in the intriguing and amorphous reaches of Packers history?
For the record, Letlow deserves a prominent place in team annals, now in their 88th year. Though never a household name, he happens to have been the very first player ever drafted by Green Bay -- a decision executed 71 years ago.
The historic pick occurred on February 8, 1936, the date of the National Football League's first annual selection meeting, as the draft long has been formally identified.
The baptismal event was conducted at the prestigious Ritz-Carlton Hotel in Philadelphia, home of Bert Bell, owner of the Philadelphia Eagles and future commissioner of the NFL, who had successfully "sold" the draft proposal to his peers at the league's annual meeting a year earlier.
The seventh overall selection to be made that distant day, Letlow's identity was officially announced on behalf of the Packers by Head Coach and General Manager E. L. "Curly" Lambeau while representing Green Bay at the initial "lottery" session.
Letlow, who was known by his middle name, Russ (Russell), hailed from the University of San Francisco, an institution which has long since focused upon other athletic pursuits than the gridiron, not having fielded a football team since 1971.
Players' dimensions were not nearly as imposing as they are today, and Letlow's were no exception. He officially was listed as 6 feet even and 214 pounds, modest measurements for a guard by today's standards.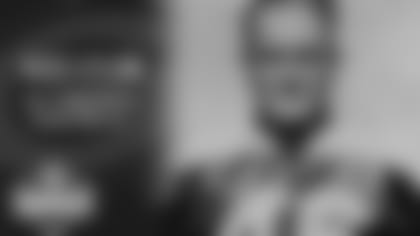 Whatever the case, his physical assets were sufficient to earn him all-pro honors for four consecutive seasons (1937-38-39-40) and back-to-back Pro Bowl laurels in '38 and '39.
Letlow also was later accorded significant recognition by Pro Football Weekly, which named him to its "Best of the 1930s" while paying tribute to the stars of the game by way of a decade-by-decade salute.
Appropriately, Letlow's efforts contributed to substantial team success. An agile performer blessed with good speed to "pull" on offense, and tough and durable on defense, he was a consistent factor as the Packers claimed their fourth and fifth world championships in 1936 (his rookie season) and 1939.
Russ also was a starter as Green Bay captured the NFL's Western Division title in 1938, before falling to the New York Giants in the NFL championship game at New York's Polo Grounds three weeks later, 23-17.
While at the top of his game, Letlow went into service following the 1942 season. After completing a four-year tour of duty, he returned for an eighth and final season in 1946 -- the year after World War II ended.
---
For the edification of trivia buffs, it should be noted that Letlow was one of only two University of San Francisco players to be drafted by the Packers. The other was end Bill Telesmanic, a seventh round choice in 1941, who failed to make the regular season roster as a rookie.
Interestingly enough, Letlow's alma mater gave up football twice, dropping the sport in 1951, restoring it to the school's program in 1959 and then abandoning it a second and presumably final time in 1971.
---
Continuing an association with the team that is more than 55 years old, Lee Remmel was named the first official Team Historian of the Green Bay Packers in February 2004. The former *Green Bay Press-Gazette reporter and Packers public relations director, Remmel will write regular columns for Packers.com as part of his new assignment.
In addition to those articles, Remmel will answer fan questions in a monthly Q&A column. To submit a question to Remmel, click here. *